Last year I sought to do a review of every movie I saw in the cinemas. I decided early on for this year I would not repeat that but I will hopefully list all of the films I saw at the movies and then offer some thoughts on what were my favourites.  This list always come a little later then the end of the year when some American 2017 releases and Oscar hopefuls have reached Australian audiences. I contributed to an end of year list for X-Press Magazine which you can find here http://xpressmag.com.au/the-x-press-top-20-films-of-2017/ I was pretty lucky this year, I saw free screenings courtesy of my wife, went to preview screenings as a reviewer for Scenestr Magazine and attended for the first time the Bryon Bay Film Festival and the triumphant return of the Brisbane International Film Festival.  All up it appears I saw 57 films last year on the big screen and reviewed 27 and counting for various publications. It was a thrill to say the least but plenty were missed, The Florida Project stands out to me as an Oscar contender I would have liked to see along with The Post, Molly's Game and Call Me By Your Name. Plenty of interesting films have slipped past my radar too like Raw, Happy Death Day, It Comes At Night, Okja, and many more. Most indie and foreign which I am really regretful about but I will get to them in due course hopefully. So as always any list from me is subjective, last year I hadn't seen Nocturnal Animals and 20th Century Women and I guarantee they would've been in that Top 10. None the less it's always fun to look back and do a summation so here goes. Ratings are based on the classic 4 Star scale as per reviews I read growing up by the great film critic Roger Ebert.
David Stratton: A Cinematic Life Not Reviewed **1/2
Kong: Skull Island Published 15MAR17 18 Likes – 72 Views **1/2
The Dancer Not Reviewed **1/2
The Lego Batman Movie Not Reviewed ***
The Fate of the Furious Published at Scenestr Magazine 12APR17 ***
Get Out Not Reviewed ***
Berlin Syndrome Published at HEAVY Magazine 02MAY17 ***1/2
Going in Style Not Reviewed **1/2
Pirates of the Caribbean: Dead Men Tell No Tales Published at Buzz Magazine 24MAY17 **1/2
Alien: Convenant Published 22MAY17 15 Likes – 46 Views **1/2
The Mummy Not Reviewed *1/2
Baby Driver Not Reviewed **1/2
Despicable Me 3 Not Reviewed **
Atomic Blonde Published at Buzz Magazine 28JUL17 ***
The War for the Planet of the Apes Not Reviewed ***
The Dark Tower Not Reviewed **
Valerian and the City of a Thousand Planets Published at Scenestr Magazine 10AUG17 ***
Fun Mom Dinner Not Reviewed 1/2
The Party Not Reviewed **
Citizen Jane Not Reviewed **1/2
That's Not Me Not Reviewed **
The Way Station Not Reviewed ***
Paris Can Wait Not Reviewed **1/2
The Mountain Between Us Not Reviewed **1/2
Victoria and Abdul Not Reviewed **1/2
Kingsman: The Golden Circle Published at Scenestr Magazine 21SEP17 **1/2
Thor: Ragnarok Published 06NOV17 10 Likes – 40 Views ***
Bad Moms 2 Published at Scenestr Magazine 02NOV17 ***
You're Killing Me Susana Published at Scenestr Magazine 20NOV17 ***
Murder on the Orient Express Published at HEAVY Magazine 22NOV17 ***
Justice League Published at Buzz Magazine 17JUL18 **1/2
Wonder Wheel Published at Scenestr Magazine 07DEC17 ***
Goodbye Christopher Robin Not Reviewed **1/2
Coco Published 10JAN18 13 Likes – 30 Views ***
IT Not Reviewed ***
Lady Bird Published at Heavy Magazine 25JAN18 ***
The Disaster Artist Not Reviewed ***
Honourable Mentions
The Trip To Spain Not Reviewed ***
In lesser hands this could get terribly tedious, two middle aged men travelling around eating to their hearts content and occasionally bedding women considerably younger than them. The Trip remains perhaps the best, following comic performers Steve Coogan and Rob Brydon playing themselves in a fictional film made to appear like real life as they bickered on a paid trip through a series of eateries in a regional area. My wife who did not care for that movie has thoroughly enjoyed the follow ups that coincidentally or not coincidentally left the Gothic Northern English countryside for the sunnier sea breezes of Italy and now Spain. For me the sequels are variations on the original classic but here with the pair getting ever slightly older the musings on ageing, legacy and regrets bite a little harder and these are themes I've always been fascinated with. In a packed preview screening the ending certainly left an impression. I liked it.
The Last Jedi Published at Buzz Magazine 06FEB18 ***
Far from a perfect film I have a suspicion this will be a pivotal film for the franchise and fans growing up with the series now. There are pacing problems, unfocussed plot lines, and issues with the depiction of Lue Skywalker but overall there were a lot of great moments as well. Here's hoping we can get a satisfying trilogy capper in two years. "Some fans will cite it as a watershed moment in the franchise; others will hang their heads and never forgive for some of what happens here. The rest of us will probably feel torn, this is not the greatest movie in the series but it may be an important one."
Australia Day Published at Scenestr Magazine 04SEP17 ***1/2
It could be bias on my part, Australia Day was shot in my home town, I've read reviews that did not find it as praiseworthy as I did. Yet I keep thinking back on scenes that drew me in, the way the stories played off each other. Set over one day, yeah that day, and following a variety of characters who differ in race, age and which side of the law they operate on the climax I found deeply satisfying. Touching on themes of community and family and what happens when both break down I still highly recommend this film. "The anchor of the film is the performance of Bryan Brown who is neither a straight forward hero nor a man who can sit idly by as terrible things are done in the world. In a film dealing with the cost of parents who aren't there, he effectively becomes a guardian to this young girl Lan Chang who, while barely understanding a word of his English, sizes up that this is a good man."
Darkest Hour Published at Heavy Magazine 15FEB18 ***1/2
Darkest Hour is a good film bolstered by a great performance that encapsulates an extraordinary individual at the height of their powers and responsibilities. Gary Oldman shines with a different yet familiar take on the icon and while one see the strings of manipulation being tugged by the filmmakers this remains a stirring take on a pivotal moment in history. "Director Joe Wright and cinematographer Bruno Delbonnel delight with some shots whether it is sunlight shining through a window onto Ben Mendelsohn's King George that make him appear for a second like the real face that adorned all that currency once upon a time. Or the way that a bombed landscape seamlessly transitions into the dead eye of a corpse. The devastation of war rote large in the smallest measure of life lost."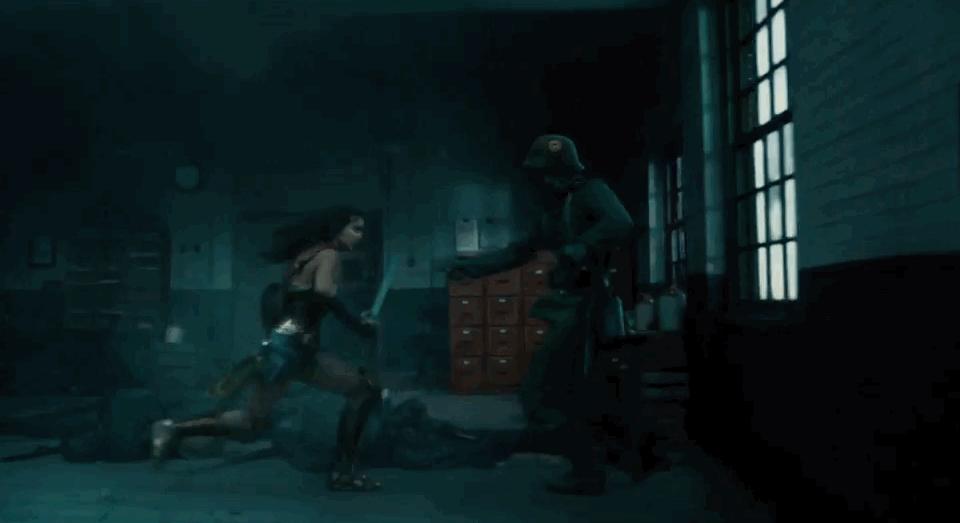 Wonder Woman Published at Buzz Magazine 13JUN17 ***
If the this was about the ten best characters of last year, Wonder Woman would win hands down. After dicking around with the nobility of Superman for the past decade, Patty Jenkins showed Warner Bros how to tap into what made their DC characters so likeable rather than running away from it. The finale is too CGI heavy, its jarring to see the battlefields of World War One used as a playground for a comic book movie and the villains are underwritten but Wonder Woman is a triumph on many more levels. The first section of the film shows no men (no plus size ladies either but that's a discussion for another time) and by not trumpeting it-the film makes a very strong point. Yet beyond all the firsts that this film achieved is a great story well told. There's fantastic chemistry between Gal Gadot and Chris Pine in an elegant romance and partnership (he's the not quite as capable but still loyal sidekick), fine comic relief from Lucy Davis as Etta Candy, several tones deftly handled and Gadot not only stepping up to the plate as the awesome Wonder Woman but also underplaying as the straight person in the comic English scenes. Some of the action sequences are first rate too, excitingly shot and well choreographed. These things are so hard to get right and such a joy to see in a blockbuster. Even with the CGI tell me you don't care when that plane pulls into the sky at the end?"Wonder Woman all our hopes depend on you and the magic that you do" or so the song goes. The Amazonian has not let us down even if her first solo big screen outing is not without flaws. The success of Wonder Woman paves the way for more big budget comic book films with a female protagonist, more blockbusters helmed by female directors and creates anticipation for more DC film adaptations and it does all of this by following one simple rule – make a good movie."
Paddington 2 Published 12JAN18 11 Likes 30 Views ***1/2
Paddington 2 is like the preceding film, charming in every sense of the meaning of that word. A family film in the classic sense of the word it wears it's heart on it's sleeve and wins you over with its goodness. Moving, funny and very English the only thing I'd argue is maybe a few more guffaws would've been in order. "Maybe I rarely laughed out loud but I smiled. I smiled the kind of smile you only smile when you've been absolutely charmed and I was charmed by that film and more importantly by that little Peruvian bear. He always looks CGI but there's fantastic design work from the animators to make you fall in love with this bear backed up by Ben Whishaw's voice work and spirit of Michael Bond's books. Paddington is always polite, always has his heart in the right place and always tries his best and believes in the better nature of people unless they invoke a good hard stare."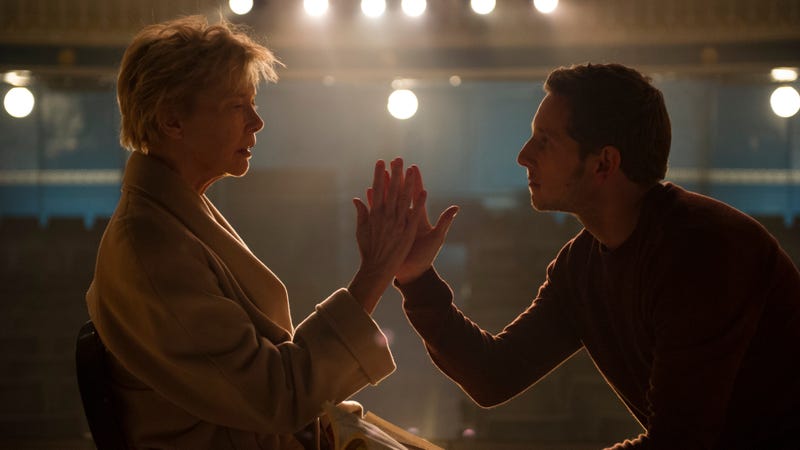 Film Stars Don't Die In Liverpool, Published At X-Press Magazine 01MAR18  ***1/2
More than just an observant and honest story about a May-December romance, Film Stars Don't Die In Liverpool displays a great sense of time and place and how they inform our personal choices and our convictions. It won't be for everyone, it's not really a fun film but it is a great film about this particular story that I have often reflected upon in the days since seeing it. "It also has a lot to say about routine and principals and how they guide your decisions. In the film's most heartbreaking scene, a father tells his son what they're going to do and you know the only wisdom he is relying on comes from these types of principles. Neither can be sure that it is the right thing to do but it is the "right" thing to do and so they do it."
The Square Not Reviewed ***1/2
The opening night film at the 2017 Brisbane International Film Festival was the The Square winner of the Palme d'Or at Cannes. Written and directed by Ruben Ostlund it tells the story of Christian (Claes Bang) the curator of the X-Royal art museum in Stockholm, Sweden. On his way to work one day he is pulled into a confrontation with a girl being chased by her partner, rallied by another bystander to stand their ground against him. After a little push and shove the man leaves and then the girl. Christian finds he has been pickpocketed in the exchange. To say more about the plot would take away one of the joys about the film but I will say it has themes linked to the new exhibition Christian is promoting called The Square. "The Square is a sanctuary of trust and caring. Within it we all share equal rights and obligations." The film has a lot to say about ideas of masculinity, art, femininity, classism, race, inflated opinions of art. It has a dark sense of humour, I found it riveting until somewhere close to the finale I did not find the resolution as memorable as the set-up. Yet The Square continues to haunt in a way that few films do. I imagine men of physical courage and carefree attitudes would not find much of interest here but since I'm neither I was fascinated.
Their Finest Published at Heavy Magazine 25APR17 ***1/2
Their Finest might have slipped under a lot of people's radar but it is a gem of movie. Meta, moving, funny with a buttoned down performance from the talented Gemma Arterton. I've read some dismiss it as clichéd and for the grey haired mob. Allow me to offer a well thought out counter argument – fuck them. "Bombs drop on London, the war threatens to derail the film and the very spirit of resistance these intrepid British storytellers seek to inspire in the local populace starts to shine through within their own actions. Some critics have labelled Their Finest a callback to an older era of films suggesting to take your Gran to see it. It is true it is set during 1940 and has comforting truths long established about love and the human spirit. The kind of truths, that don't go out of fashion if you have a beating heart. "
I, Tonya Published at Scenestr Magazine 24JAN18 ***1/2
Recently watching a documentary on Tonya Harding I noticed a few things the documentary did well that the film did not and vice versa. We don't get Nancy Kerrigan's story in I, Tonya and we don't get friends musing on the possible inner workings of Tonya's mind. What we do get is one helluva thrill ride jam packed with great performances and a kinetic energy that drives the plot. We are moved by individual scenes several times and fascinated by what is going on screen. But we never know what the truth is, how can we be engaged by these people if we don't know which depiction of what happened is true. That central conceit of the film creates a distance between the audience and the story and only the work of Margot Robbie, Alison Janney and the under-rated Sebastian Stan shrink that distance. "Tonya Harding became a villain perhaps not without reason, but also out of narrative convenience, and the script by Steven Rogers seems to ask who was Tonya Harding truly and was she really a villain. The film is also not interested in offering a definitive answer, since it is not interested in giving a definitive account of what happened. Rogers noticed differing stories in interviews from Harding and former husband Jeff Gillooly, and decided that contradiction would be part of the film's storyline."
THE TEN
10. Thee Billboards Outside Ebbing, Missouri Published at Heavy Magazine 08JAN18 ***1/2
Three Billboards Outside Ebbing, Missouri boasts another great performance from Frances McDormand in a film that fails to play to any conventional outcome. McDormand plays a mother who lost her daughter and is dealing with her grief. A wonderful haunting tale, my only complaint is I never quite buy the motivation of one character's decision but it proves a major catalyst for the plot that unfolds. It may not be an enjoyable film but it is unforgettable one. "Three Billboards though thinks an awful lot about that daughter and a million others who disappeared or were found dead one morning. Their murderers never discovered, never brought to justice. Their violence acts unanswered, stewing away in those left behind. Not just murders either, throughout the film there is anger displayed for a lot of things whether it be long-term prognosis from a Doctor, a date being embarrassed to be seen with you, or in most cases just the way someone who knows you really well can say something that hurts you and how much you can't let that go unanswered. This is a film about how violence circles back around, the power of anger, the pain of regret but also about the strength of kindness and the delicacy of tolerance."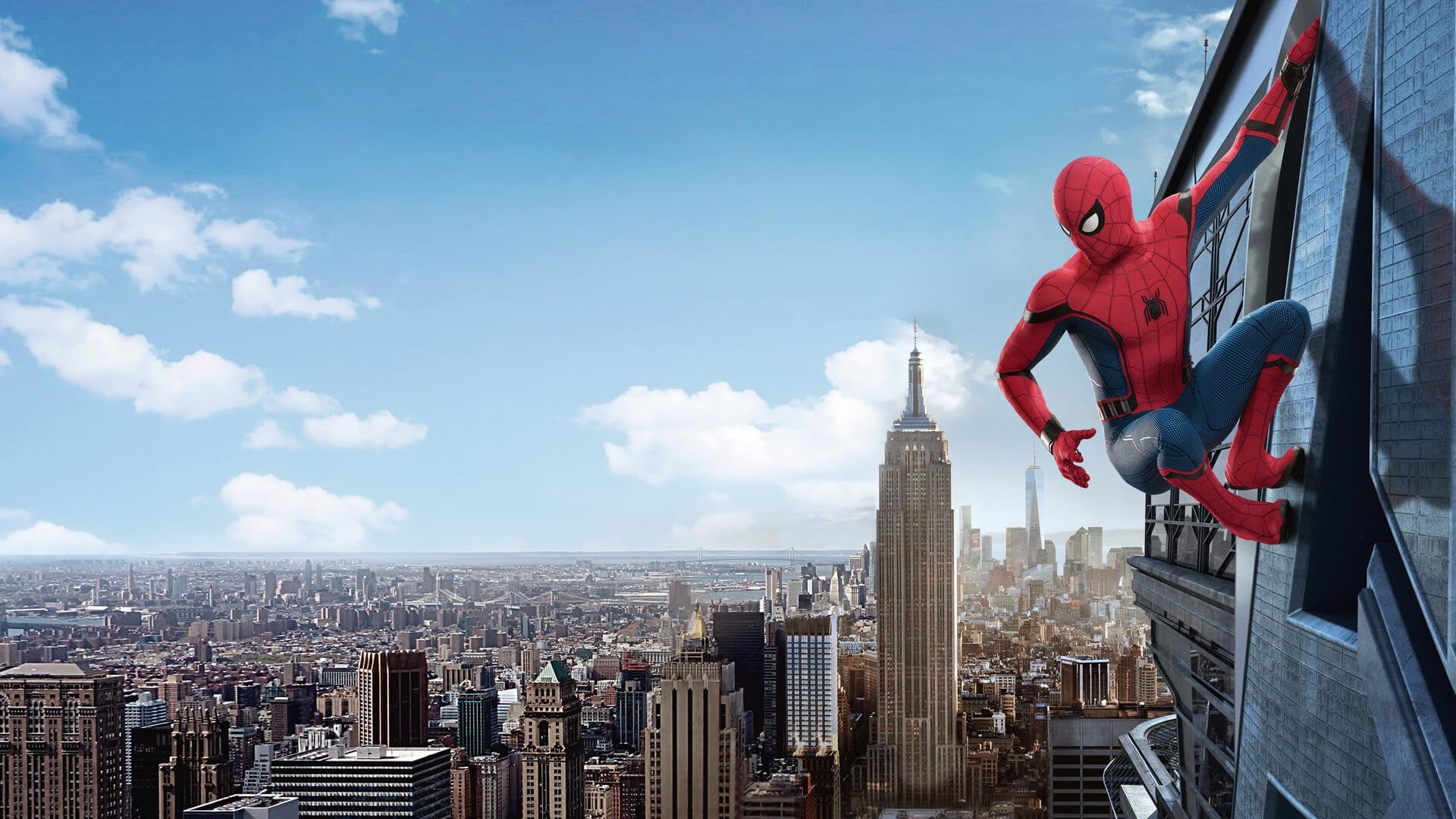 9. Spider-Man: Homecoming Published at Buzz Magazine 28JUL17 ***1/2
How do you make the sixth Spider-Man movie since 2002 interesting? Well instead of telling the story everybody has already seen you tell the story that hasn't been told before. That of Peter Parker the high schooler. This is a film that has so much going for it, the action escalates in scale but never stops being about real human figures straining and getting hit. There was a wonderful ensemble of side characters who amuse and delight. There's great comedy and Easter Eggs regarding the larger Marvel Cinematic Universe. Most importantly the comic book action is focussed on themes and plights that everybody can relate to. If I have one complaint is that I would have preferred to have seen Tony Stark trying to be a good mentor. His actions and motivations here are hypocritical obviously in service to not having him take up too much screen time. In light of the comedic and visual delights of Guardians 2 and Thor: Ragnarok, the gravitas of Hugh Jackman's exit in Logan and the ground breaking joy of Wonder Woman – it's easy for another Spider-Man movie to get lost in the shuffle but this is a great comic book movie. We're not always so lucky. "Peter Parker may have been in high school in earlier films but here he is a high schooler and a lot of the story revolves around the challenges you navigate in that environment rather than facing down crooks as a masked crusader. This is John Hughes by way of Marvel and for the most part it proves fresh and engaging as a result. After six films this is Spider-Man as you've never seen him before and as you always should have."
8. The Shape of Water Being Edited ***1/2
The Shape of Water will top many end of year lists. It has rich subtext, is wonderfully constructed in terms of narrative and look, throws in a few surprises and boasts a wonderful cast doing great work. An adult fairytale it delights from start to finish even in the way that it can graphic or dark in humour. I've never seen a woman boil on egg on a daily basis either if you know what I mean and I like it. There are a few missteps though for me in terms of filling out back story for maximum effect. The love story is based on ideas, the male romantic lead in a lot of ways remains a mystery and that failed to engage me as much as I hoped the film would. However what it has to say about power dynamics, the boundaries we have to overcome and the power of choices makes this a film to pore over again and again. Not to mention the cinematic beauty of it. "Of course themes and allegories are great but they don't really matter if you can't engage the audience. Screenwriters del Toro and Vanessa Taylor craft an interesting romance between two creatures who never speak a word to each other. One of them risks an awful lot faster than expected with very little to motivate them except how the other makes them feel. While that might be difficult to believe completely, the writers have argued is there anything more romantic than that mindset?".
7. Phantom Thread Published at Heavy Magazine 25FEB18 ***1/2
A mesmerising film that parodies adult relationships with dark humour and relentless suspense. We don't know where this is headed but we're constantly fascinated by these people and their disgraceful behaviour. Where I was excited to see Lady Bird and The Shape of Water to see if they would top this list, I was surprised by how much I enjoyed the meticulously constructed film from director Paul Thomas Anderson. Bravo to Daniel Day-Lewis on another great performance with his two co-stars Lesley Manville and Vicky Krieps delivering just as much. "Artists can be sensitive and emotionally volatile but they're only allowed to indulge this if they are successful. Into this life comes the latest muse/victim/lover in the form of a young French woman who was working as a waitress. There is not one person in this movie that mainstream audiences will identify as behaving normally or in a way that is healthy for relationships. That is one of the film's delights, the other is if you think the story is going to play out one way or another-the movie has other ideas."
6. Logan Published at Scenestr Magazine 09MAR17 ***1/2
Logan was a breath of fresh air to a competent but stale genre in the way that Deadpool was the year before but for completely different reasons. A stand alone story with stakes that were final, it took risks in telling a story that was sad and beautiful about the circle of life, the power of family and the struggle of ageing. There was plenty of action but there was also moments that were heartfelt and real. Hugh Jackman struggled 17 years to get Wolverine just right and while I wish we'd gotten films more worthy of his performance we got the one that counted. I'm not sure if the villains could've been stronger or that the third act loses some focus but it remains one of the best comic book films I saw this year if not the best. "Anybody who has ever cared for an ailing loved one or reconnected with an absent parent may be surprised to see moments of familiarity in this comic book movie but will be no less moved. 'Deadpool' last year appeared like a breath of fresh air with meta humour and an anarchic attitude. 20th Century Fox now releases a different type of superhero movie again on the other end of the emotional scale but no less anarchic, an elegiac moving Western set in the future."
5. Guardians of the Galaxy Vol. 2 Published at Buzz Magazine 05MAY17 ***1/2
It goes back and forth for me what was the best comic book movie of the past year – Guardians 2 or Logan? Expectations were high for this one following the original, not as clean and slick as that one, this maybe the better film due to a resolve to have more emotional payoffs. A few small things might get missed the first time through which add a lot to character arcs when noticed upon second viewing. Still this universe and characters remain as charming as ever and the pressure is on for the trilogy capper now from director James Gunn. "Sometimes Marvel Studio films are criticized for all having the same look, with their director's visions compromised to fit within the shared cinematic universe but Gunn's Guardians films remain unique and true to his sensibilities. They're funny, occasionally gross and as Cat Steven's Father and Son plays in a gloriously lit up galaxy far, far away they are moving – oh so moving. This is one of the year's best."
4. The Go-Betweens: Right Here Published at Scenestr Magazine 10OCT17 ****
The Go-Betweens were musicians' musicians not rock stars and there is a price to be paid for never quite breaking through. There is a price to be paid in any fellowship but what you achieve hopefully endures. This is wonderful re-telling of the lifetime of a band through a nostalgiac era of music with a romantic notion of this particular type of band. More evocatively it is old friends looking back on the time of their lives with regret, hurt, joy and great poignancy. It was a joy to watch from beginning to end, I look forward to what director Kriv Stenders (Australia Day, Red Dog) does next. "The band ended abruptly, and like its trailer the film does too. Life too can end abruptly and it feels that director Kriv Stenders is articulating this on purpose. Life is fleeting, memory does play tricks, some things don't need to get dug up and some connections can't be reforged again. Some things endure because they were real and they meant something and in that sense, The Go-Betweens now have a documentary that reflects the appeal of their music very well."
3. Dunkirk Published at Heavy Magazine 02AUG17 ****
Christopher Nolan's war film was not to everybody's liking, there were things present that usually I would criticise in this film but defend with this one. For most people the most compelling part is the story of Mark Rylance's character because it is the closest to a fully formed narrative and fleshed out character. To me the themes of courage and choices and how people perceive reality and need stories resonated. As a spectacle I was grateful to see money well spent on creating and using real scale. As an experience I was wrapped up in the moment and excited about the bringing together of three separate narratives. As a message I was touched by Nolan's celebration of gallantry and acknowledgement of the chaos and fear which gives such heroism its impact. In that way it was an unabashed emotional film despite it's meticulously put together structure. It is a great film, maybe Nolan's best. "In the air Tom Hardy plays a RAF fighter pilot providing air cover for the ships against the Luftwaffe's superior numbers, concerned as much with his fuel gauge as he is with the enemy knowing that one more minute over France could save countless lives. Then there's Mark Rylance, a simple fisherman who with his young son and another boy has set off to make a difference by crossing the English Channel to pick up as many soldiers as he can in his humble boat. The closer they get to war the more foolhardy his decision seems and the more admirable."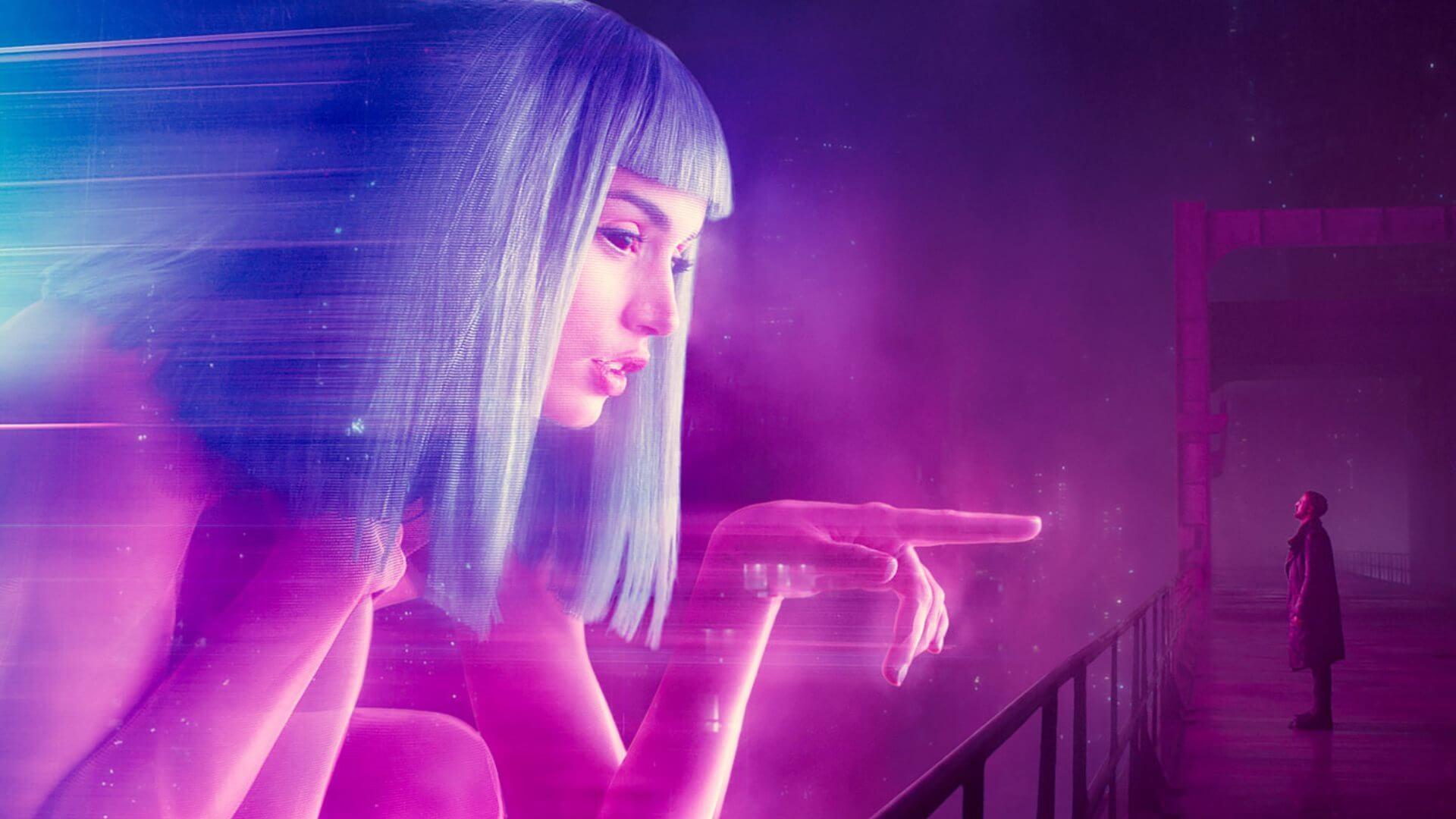 2. Blade Runner 2049 Published at Buzz Magazine 22JAN18 ****
Blade Runner 2049 is the reason we go to the cinema. Beautiful, epic and all in service to a story with ideas and passion. This is the kind of blockbuster that should be being made and all the more reason to be sad about its box office. However I suspect many will grow to discover it on blu-rays and streaming. I was blown up by the cast which included 4 women at its centre playing a diverse array of characters (Ana De Armas, Sylvia Hoeks, Mackenzie Davis & Robin Wright), Harrison Ford playing a man with many regrets and hurt and Ryan Gosling in an understated yet emotional performance. The look and sound of the film expands from the original but stands on its own using new technology. This is a form ultimately about relationships and what we can do to forge real ones despite the advent of technology. "She prompts him to do things, intervenes against others when he is not present and makes her own decisions. Yet all of this comes from coding responding to interactions with him. Does that mean it's not real or is that any different from the way human are biologically designed? There is a scene later in the film that could provide the answer and it is heartbreaking, Ana De Armas plays so many notes effortlessly and this should prove a break-out role for her."
1. In This Corner of the World Published at FilmInk Magazine 24NOV17 ****
The Number One Choice has surprised again with a film that I saw earlier in the year, wasn't widely seen by others and did not get unseated by the Oscar frontrunners. Set in the lead-up to and through out World War II we follow one young woman's journey through these events from the Japanese home front. An anime with beautiful images, striking sequences and great attention to historical detail. This is a film that reckons with war and the horrors of it but also the strength of people, the hope of peace and the enduring power of family and love. I was deeply moved by this film, it is for me the best film of the year. "Perhaps the greatest courage is shown at the end when survivors slowly go on, day by day. What has been lost can never be regained but those of us who are alive, have to go on living. And maybe in the living, one day there will be a world worth living in, if not for us then for the next generation."
Well as always thank you for reading and I encourage you to mention in the comments your favourite films of the year and why. As Oscar nears it's interesting to note how many of the Ten are not in contention at that ceremony. Of those that are, like last year I found this video about them from Screen Junkies very amusing.
-Lloyd Marken