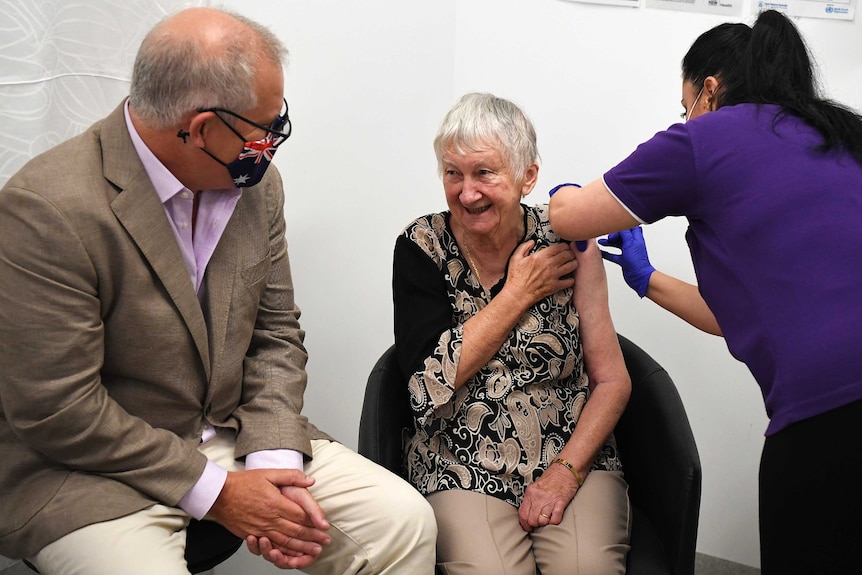 February 17
The vaccine rollout began in earnest in Australia.
Come next Monday the first Pfizer jabs in Queensland would hit 100 frontline healthcare worker arms.
The plan was to have all healthcare workers and all people over 70 over the next two months hitting up hospitals and aged health care workers.
The aim was to have people over 18 to have received a vaccine by the end of October.
"There's so much riding on this and whether it all goes to plan depends on Canberra delivering vaccines and enough of them on times," said Channel 9 State Political Editor Lane Calcutt.
These words would only resonate more in the weeks to come.
February 19
UK Prime Minister Boris Johnson urged at the online G7 Summit that the whole world must be vaccinated not just individual nations.
He pledged to donate the majority of the UK's surplus vaccines to poorer nations.
WIth 400 million doses on order, the UK had enough to vaccinate its population three times.
While the vaccine roll out continued in Great Britain though he would not set a date for when the surplus vaccines would start be delivered elsewhere.
"There is no point in us vaccinating our individual populations – we've got to make sure the whole world is vaccinated because this is a global pandemic and it's no use one country being far ahead of another, we've got to move together," Johnson said.
"So one of the things that I know that colleagues will be wanting to do is to ensure that we distribute vaccines at cost around the world – make sure everybody gets the vaccines that they need so that the whole world can come through this pandemic together."
Great Britain's leader also pushed for more funding of Covax, a multilateral vaccine supply scheme led by several international agencies including the World Health Organisation. The world leaders issued a joint statement afterwards agreeing to "intensify co-operation." This included more sharing of information about new variants, accelerating vaccine development and dispersal and 7.5 billion US dollars spent in aid fo Covax.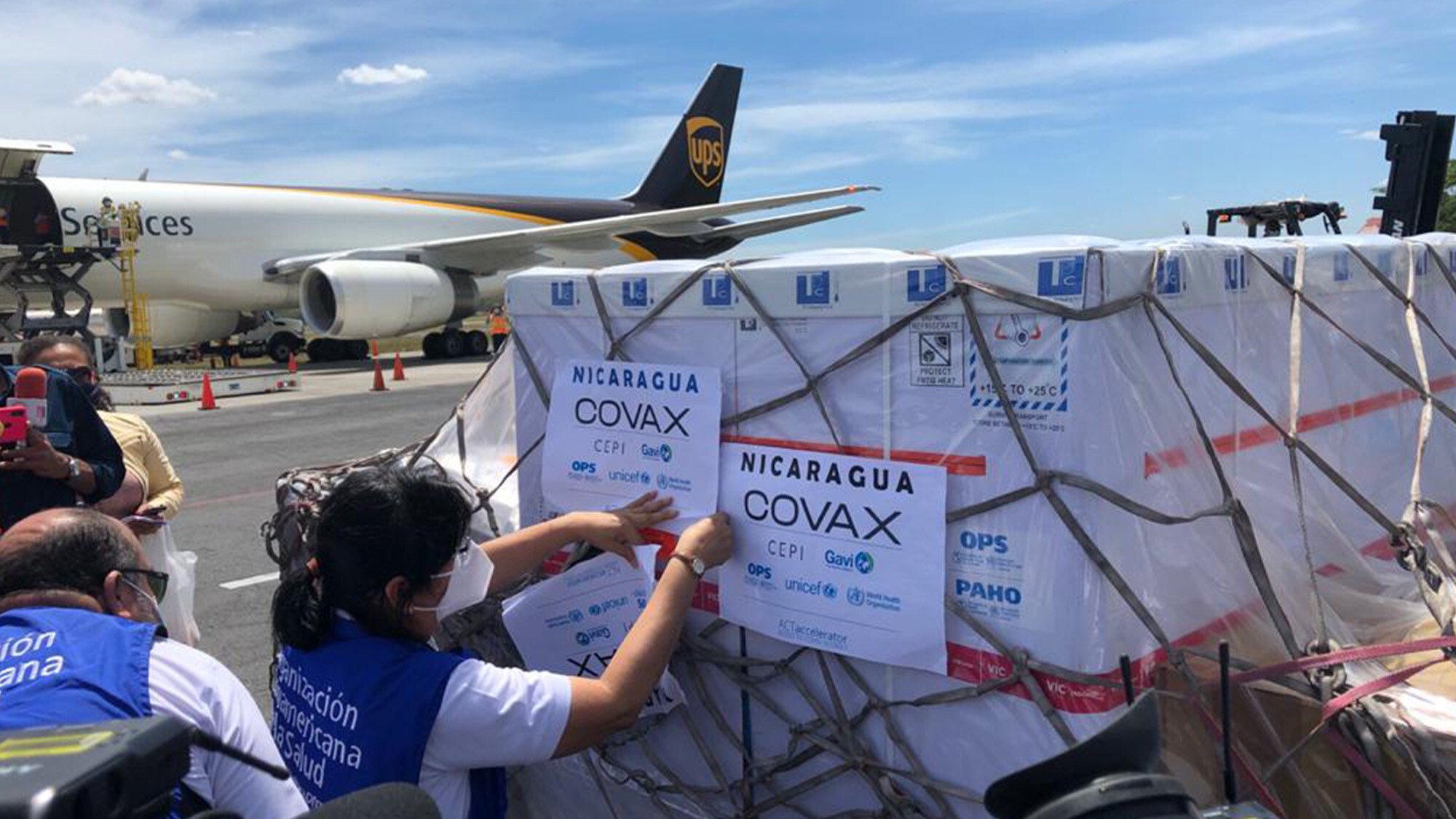 They committed to accelerating global vaccine development and deployment, including improving the sharing of information about the discovery of new variants, and cited 7.5 billion US dollars (£5.3 billion) of support coming from the G7 for the body behind Covax.
I had to say I couldn't agree more, in the race to vaccinate more lives would be saved if we could clamp this thing down across the world to avoid new variants. Whether this would be possible logisitically was a big questions. And politically with cases numbers still very high in Europe, North America and South America. If these same nations were first in the queue for delively of vacinnes there was going to be huge politcal and even moral obligations to see that they do everything in the power to avoid a second winter next year proving as deadly as this current one had been.
February 21
Sunday and the first COVID vaccines were given in my country.
They included the Austalian Prime Minister Scott Morrison, Australia's Chief Medical Officer and Australia's Chief Nurse but first up was 84 year old Jane Malysiak.
Born in Poland, as a child she had grown up in war torn Europe. She later immigrated to Australia and ran a corner shop in Sydney with her husband.
"I didn't expect such a lot of people, I just thought they'd do the jab and take two pictures. Aussie is my country now," Malysiak said.
In true Australian fashion when it came time to pose for the camera, Malysiak proved a little unorthodox. The Prime Minister by her side asked for her to shoot a V for vacinne sigh with her hands echoing Churchill's V for Victory gesture during the dark days of World War II. Which she did but with the back of her hand facing camera which is a gesture that can mean something else.
There is a little part of me that likes to think the elderley nurisng home resident knew exactly what she was doing when she made the gesture and wanted to see how people would react. Either way it proved delightful and memorable on her part.
"Jane Malysiak has seen many historic days in Australia over the course of her more than 80 years of life. To have her here, and so many others have joined us — this is an historic day for Australia," said the Prime Minister.
There were other nurisng home residents in the group to receive the first vaccines in Australia but also Corporal Boyd Chatillon, a team leader of Quarantine Compliance Monitoring program in Sydney hotels and Alysha Eyre and Jon Buttenshaw from Australia Border Force.
Starting Monday there would 16 vaccination hubs across Australia to dispense jabs to frontline health care workers, quarantine staff and border forces.
Three of those sixteen hubs would be in Queensland at the Cairns Hospital, Gold Coast University Hospital and the Princess Alexandra Hospital.
There would be 240 centres set up to deliver to aged care in Australia too.
"Every day that goes past from here gets more normal," Prime Minister Scott Morrison said.
The plan was for the roll-out to increase as local production of Aztra-Zeneca ramped up in late March.
200 million doses had been dispensed around the world already. Now Australia would be dispensing the vaccine to its populace too.
On the 21st of February, 2021 the World Health Organisation reported there had been 110,758,037 confirmed cases globally with a daily increase of 378,953.
There had been 2,461,184 deaths worldwide with a daily increase of 9,457.
In Australia there had been 28,920 confirmed cases with a daily increase of two. There had been 909 deaths.
In Canada there had been 840,586 confirmed cases with a daily increase of 3,089. There had been 21,576 deaths with a daily increase of 78.
In the United Kingdom there had been 4,114,371 confirmed cases with a daily increase of 10,376. There had been 120,365 deaths with a daily increase of 445.
In India there had been 10,991,651 confirmed cases with a daily increase of 14,264. There had been 156,302 deaths with a daily increase of 90.
In the United States of America there had been 27,702,074 confirmed cases with a daily increase of 73,240. There had been 491,894 deaths with a daily increase of 2,543.
-Lloyd Marken