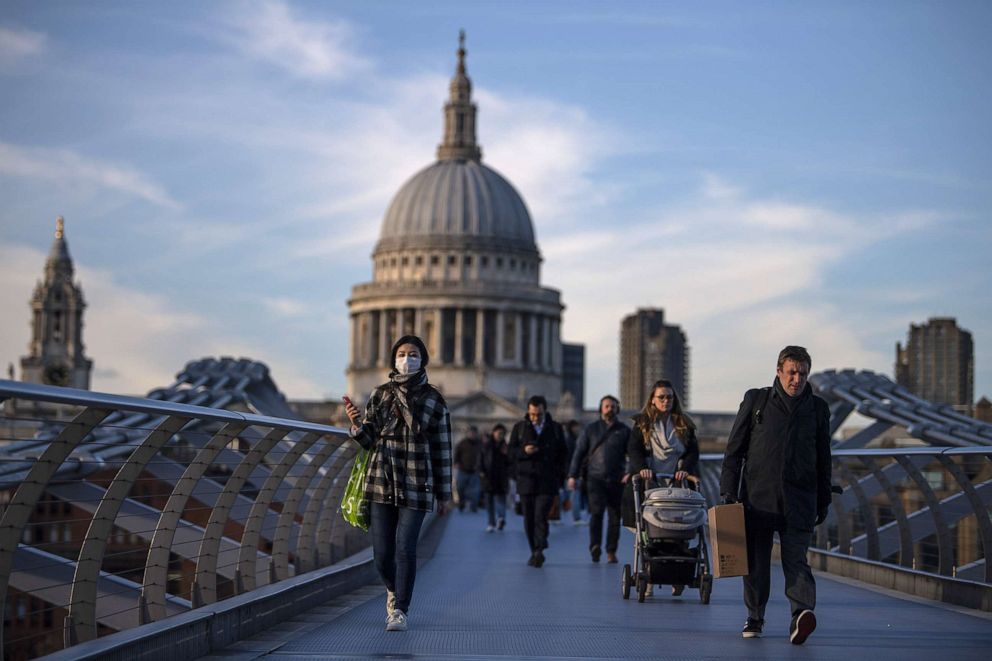 June 18
Monday 15th of June I was sick with an ear ache. The 16th I worked from home and the rest I was in the office, unexpectedly on the Wednesday, as planned for the Thursday and Friday.
In Queensland there were three active cases.
Yet on the 19th of May when discussing a case that had no traceable source Queensland Chief Health Officer Jeannette Young had said, "These are the cases that worry me."
"This is why we cannot assume we have beaten this virus — we haven't. It is unlikely that we will, ever. We'll have to find ways of managing it and the hope of course is for a vaccine to assist us in that." she warned.
As we waited to see if there was a bump in cases following protests things were comparatively stable in Australia.
There was even hope to be found in the stats coming out of nations hit very hard by the pandemic.
But that was not the case everywhere.
On Thursday I was driving into work listening to the news on the radio when I heard that new cases in Beijing appeared to show a mutation of the virus.
That got me worried. What kind of mutation? Was it airborne? I think I had heard somewhere weeks earlier that the science didn't bear that out as a likely scenario but a mutation was not good news.
A quick google search told me the mutation had apparently led to a longer incubation period, this meant it could stick around longer and infect more people particularly within a household.
Not great news but not where my deepest fearful thoughts had led me.
We didn't need this disease to get much deadlier, as the week came to a close two things were being reported.
While finally the curve was flattening across Europe, America was still suffering and in South America and Africa the disease was on the ascent.
India who had gone into lockdown quickly was being left to white knuckle its way through the virus as it became the country with the fourth most number of confirmed cases in the world.
Brazil crossed a million cases and Chile and Peru were also seeing numbers skyrocket.
After a decrease in numbers Iran, one of the first countries hit hard outside of China, was now suffering a second wave.
With three actives cases in Queensland if you thought this thing was over you were not paying attention and you were a fool.
For weeks I had worried about what would happen to the third world when this virus hit them.
That threat was no longer on the horizon – it was here.
June 19
In the United Kingdom they moved from Alert Level 4 to Alert Level 3.
Schools and non-essential retail continued to gradually be re-opened. There was talk of social distancing measure going from 2 metres to 1 metre.
Boris Johnson had previously said, "As we get the numbers down, so it becomes one in 1,000, one in 1,600, maybe even fewer, your chances of being two metres, or one metre, or even a foot away from somebody who has the virus is obviously going down statistically, so you start to build some more margin for manoeuvre."
In Wales people still have to stay within five miles of their home but it was announced that schools would re-open 29JUN2020 and travel to and from Wales could go be allowed come 06JUL2020.
Retailers, houses viewings, non-contact outdoor sports and accommodation were planned to re-open the following Monday 22JUN2020. There was no announcement guidance yet for when pubs, cafes, restaurants and hairdressers would re-open.
The British government is scheduled to review its new quarantine policy on the 29th of June at the 3 week mark.
That policy requires people arriving in the UK should drive their own car to their destination and not use public transport or taxis.
They must not go to work, school or public areas or have visitors except for essential support.
They must not go out to buy food – where they can rely on others. ?… I'm not sure what happens if they can't rely on others.
The fine for being found in breach of this £1,000 pounds in England, Northern Ireland Wales. In Scotland it is £480 with the maximum fine for repeat offenders in Scotland £5,000. No idea how any of this is enforced.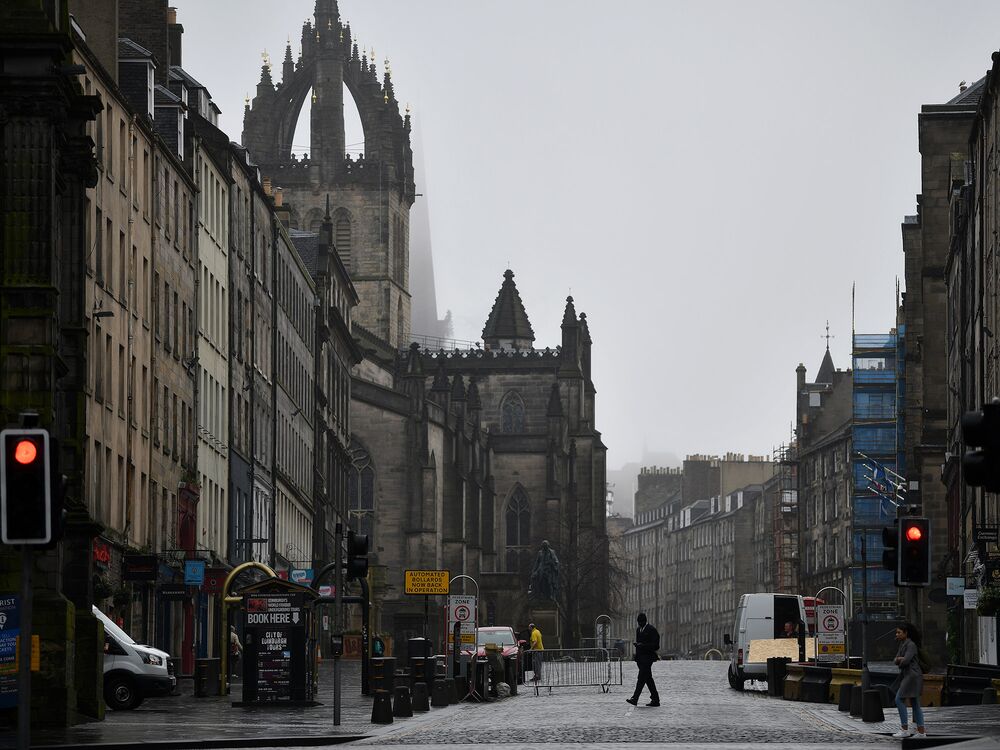 Yet already the government was trying to secure travel corridors with other European countries that would be exempt from this. Even though Europe had suffered a high volume of cases and deaths.
Was it possible that the travel industry in the UK was not prepared to take this lying down and was bringing considerable political pressure to bear?
Here in Australia 97% of the airline industry business has disappeared. Airlines are facing bankruptcy and the tourism industry which is such a massive part of our GDP has lost over half of its business and its international business isn't looking to come back anytime soon.
Domestic tourism is certainly crying out for state border restrictions to be lowered in time for the winter holidays. The ski season is going ahead in the very two states that have the highest number of cases.
Yet the decisions being made currently by Whitehall in regards to international travel are simply flabbergasting to me. You've finally got this thing receding, don't fucking blow it for some money! People's lives are more important than that!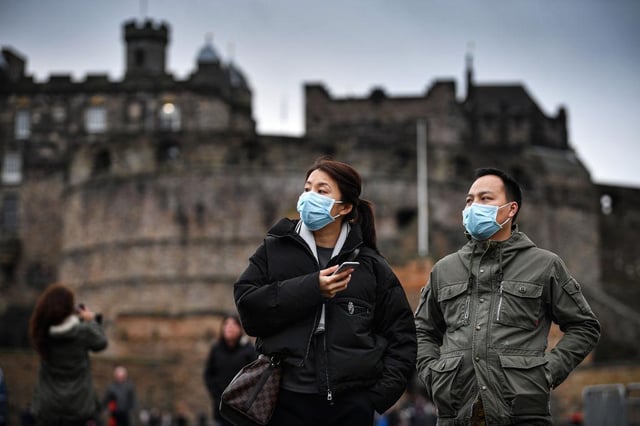 June 21
Throughout the week new cases were on the rise in Victoria. 21 on Wednesday, 18 on Thursday, 13 on Friday and 25 on Saturday.
On the eve of lowering restrictions Victorian Premier Daniel Andrews held a press conference and advised that there would be a change of plans.
He cited the case increase was not due to recent mass protests but that people who were supposed to be self isolating but rather going to family gatherings and going to work.
Sometimes they were doing this after they had been advised that they had tested positive for COVID-19!
There was no exact breakdown but we were told that over half of cases since April in Victoria had come transmissions within a household.
With that in mind gatherings were going to see tighter restrictions come back in. Only five visitors to a household at a time. Only gatherings of ten at an outside family gathering. Down from 20.
Interestingly limits of gatherings in restaurants, pubs, community halls, public libraries, Churches and museums were going to remain at 20. They were due to see an increase come Monday but that was now off the table.
The Premier said there would be a push-ahead with re-opening of gyms, cinemas, pubs and TABS with a 20 person limit.
Perhaps most interestingly the Victorian ski-season was going ahead with facilities open albeit with screening and safeguards in place.
Also flagged was the idea of locking down specific hotspot areas if need be.
June 21
There were now 45 new cases recorded over the weekend alone in Victoria.
In Queensland it was decided that except for "a limited number of essential purposes" anyone returning from 36 hotspots area in and around Melbourne would need to quarantine for 14 days upon landing in Queensland.
In Queensland there were currently three active COVID-19 cases, two of them in the Gold Coast.
What Victoria's case numbers meant for plans to lower state borders in the coming weeks remained to be seen.
In America Trump held a rally in Tulsa. With thousands of Americans dead, the economy in recession and his polling numbers down there wasn't a high turn out for the American leader.
Plenty of excuses were offered, there was after all a pandemic on and there had been weeks of protesting across the country.
There were protestors and police present and plenty of Trump supporters.
Just not 40,000 expected to fill an over-capacity area outside for a second speech nor enough to fill up the 19,000 capacity BOK centre.
Trump didn't talk too much about COVID-19 but he did mention that one of the downsides of testing so many people is you find out a lot of fucking people have it.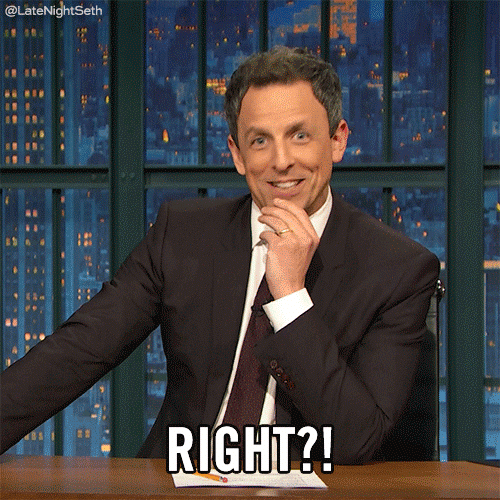 This is good news for most leaders, it means you can identify hotspot areas, carry out contract tracing, isolate those who have it, treat them in hospital in order to preserve their life and eventually the hope is with a lot of testing and these follow-up kind of obvious measures you stop the virus spreading and you know you therefore stop people dying and hell after a while you even start to lower some restrictions and get people back to work and having the economy moving.
It's a good thing. It's a great thing. It's a necessary thing and it's an obvious thing.
But Ballbag had a different take.
"When you do testing to that extent you're going to find more people. You're going to find more cases, so I said to my people, 'Slow the testing down please.'"
Of course the liberal bias media fixated on that and of course the White House asserted it was all in jest in regards to the horrible media coverage the President was getting.
I like to fix there were a lot of good people in Tulsa that night, braving a pandemic, showing support for an embattled leader that they believed had not only their best interests at heart but those of their country and their fellow Americans.
I saw a man in a wheelchair, young aspirational couples, black people. I'm sure there were veterans, nurses and teachers in that crowd.
I don't meant to offend them when I voice my own personal opinions about him.
So please turn away for a second….
Trumpy this country needs what only you can provide…your absence.
Or in other words.
That afternoon I was with my in-laws celebrating a birthday. We were able to spend time together as a family, it was something to feel grateful for. So many people didn't have this right now, so many people had lost loved ones, so many more were facing dire prospects.
On the 21st of June the World Health Organisation reported there had been 7,436 confirmed cases in Australia with a daily increase of 27. The number of deaths 102, a figure reached on the 24th of May.
Having reached six figures in case numbers on the 20th of June, in Canada on the 21st there had been 100,629 confirmed cases with a daily increase of 409. There were 8,346 dead with a daily increase of 46.
In Turkey there had been 186,493 confirmed cases with a daily increase of 1,248. There were 4,927 dead with a daily increase of 22.
In Germany there had been 189,822 confirmed cases with a daily increase of 687. There had been 8,882 deaths.
In Iran there had been 202,584 confirmed cases with a daily increase of 2,322. There had been 9,507 deaths with a daily increase of 115.
In Chile there had been 236,748 confirmed cases with a daily increase of 5,355. There were 4,295 dead with a daily increase of 202.
In Italy there had been 238,275 confirmed cases with a daily increase of 264. There were 34,610 dead with a daily increase of 49.
In Spain there had been 245,938 confirmed cases with a daily increase of 363. There were 28,322 dead with a daily increase of seven.
In Peru there had been 247,925 confirmed cases with a daily increase of 3,537. The number of dead were 7,660 with a daily increase of 199.
In the United Kingdom there had been 303,114 confirmed cases with a  daily increase of 1,295. There were 42,589 dead with a daily increase of 128.
In India there had been 410,461 confirmed cases with a daily increase of 15,413. The number of dead were 13,254 with a daily increase of 306.
In Russia there had been 584,680 confirmed cases with a daily increase of 7,728. There were 8,111 dead with a daily increase of 109.
That day Brazil had reached more than one million cases with there having 1,032,913 confirmed cases with a daily increase of 54,771. The number of dead 48,954 with a daily increase of 1,206.
The United States of America having reached over two million cases on the 13th of June, now on the 21st there had been 2,208,829 confirmed cases with a daily increase of 36,617. There were 118,895 dead with a daily increase of 690.
Having reached 8 million cases on the 17th of June, on the 21st globally there had been 8,708,008 confirmed cases of COVID-19 with a daily increase of 138,926.
There had been 461,715 deaths with a daily increase 4,743.
That's right…
461,715 people had died from this fucking thing and it was only getting started.
Yet again, I asked myself what are you going to do and I hoped I would find an answer however meagre, however small but something.
-Lloyd Marken