Market penetration – the extent to which a product is recognized and bought by customers in a particular market.
News believe it or not works like a line of products being offered up to the market.  There is niche news, alternative news, comfort food news and leading news.
After all… news is consumed and when you need to get the word out you can only hope you achieve market penetration quickly.
These days its hard for the news to get our attention and even harder for one voice to reach all audiences.
In the second week of March COVID-19 had achieved market penetration and by the end of the week it would be dominating our attention.
March 04
The next James Bond movie No Time To Die was due to open 02APR2020 and in America 10APR2020 but with only a month to go and amidst a publicity ramp-up and marketing spend the release date was moved.
With the Chinese box office compromised and territories like Italy and France shut down the Bond feature became the first blockbuster of the year to move out of the wake of the coronavirus pandemic.
It would not be the last with A Quiet Place II, Black Widow, Top Gun: Maverick, F9 and the hotly anticipated Wonder Woman: 1984 all following suit. This all made sense to me, my concerns at this point like the filmmakers were with the risk to lives.
This followed production halting on the latest Mission Impossible film on the 25th of February which was set to film in Venice, Italy.
March 07
Karen and I had dinner with friends and travel restrictions were on people's minds but the coronavirus did not dominate the conversation. Toilet paper shortages were definitely in the news but Karen had recently bought some from a bargain store when the stocks were out in the major supermarkets. We were fine for now.
March 08
On Sunday we had a family gathering for the birthdays of two of my siblings. We did not think this would be the last time we were going to see each other in person for a while. But that has certainly proven to be the case.
March 09
Italy went into national quarantine with Italian Prime Minister Giuseppe Conte restricting travel only for work and family emergencies and the cancellation of all sporting events.
March 10
At work we were all practising social distancing.
On Tuesday we had a team meeting and discussed at length what was needed to be able to have all staff work from home.
The framing was if someone had to self isolate. The other thinking was in order to minimise risk, staff may work 50/50 at home and in the office on a rotational basis.
I had just purchased a new laptop of the 27th of February and started to think of rushing to load up software on it and start using it but first I wanted to wrap up transferring some things from my old laptop.
With market penetration I was certainly starting to think about coronavirus differently. It was here and we had seen the devastation it was wreaking in Italy. I had watched John Oliver's 01MAR2020 episode for water cooler conversation but we were going beyond that.
After the meeting I turned to a work colleague and observed that I had been working at the Queensland University of Technology during the Swine flu and Bird flu scares and the Ebola outbreaks to the West in 2014. I had lived through MERS and SARS too. With all the international students at QUT we had never had a meeting to prepare for contingencies like this.
The penny should have dropped there.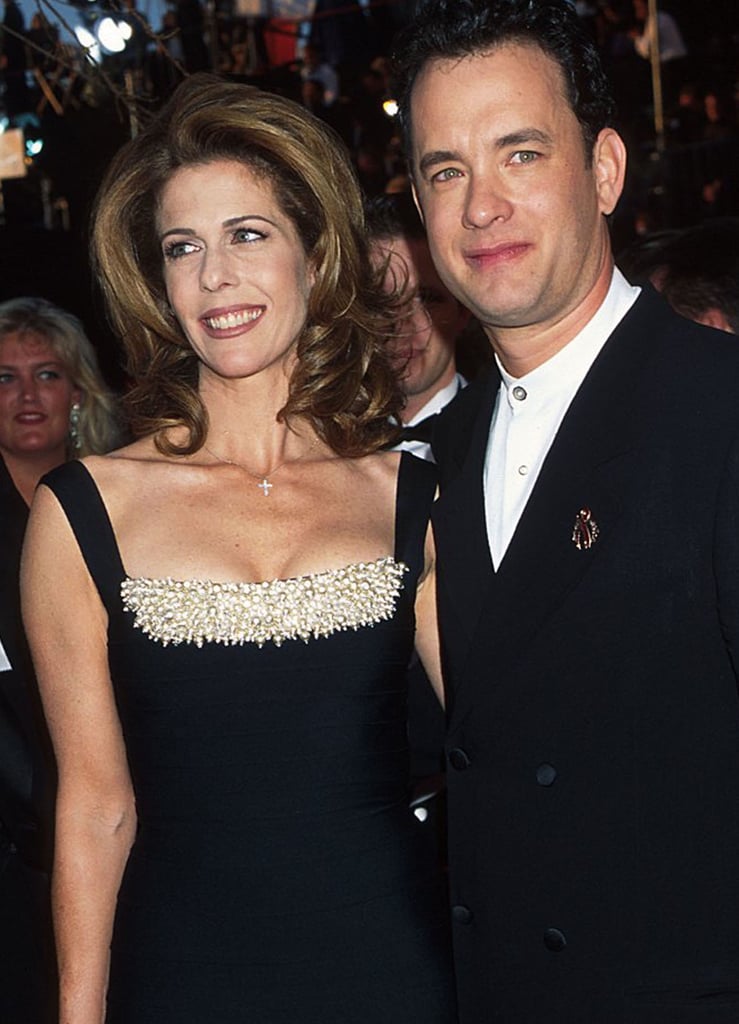 March 12
I was standing at Stellarossa Toowong getting my morning coffee when the barista told me "Tom Hanks has got coronavirus."
I asked if this was one of those things news pranks and she assured me it was not. Wow I thought. Sure enough back at my desk I saw a news headline saying Tom Hanks and wife have coronavirus. I walked over to my boss who was about the same age and joked I feel like saying "Her name is Rita Wilson, show some goddamn respect" of the actress, singer and producer in her own right.
This may sound horrible but the diagnosis of a celebrity let alone such a beloved one might have proven the moment for a lot of people that this thing was to be taken seriously. Tom Hanks getting it kind of drove home the point that anyone could.
Pregnant superstar Katy Perry performed in Bright, Victoria to give back to bushfire ravaged communities, to thousands of people. This followed on from her performance in the Women's T20 Cricket World Cup Final on the 8th.
On the 10th, Miley Cyrus had cancelled her appearance at a Melbourne bushfire relief concert due to coronavirus concerns. While Perry was lauded for her performances the decision by Cyrus was already starting to appear sensible.
This was Thursday, the same day that the World Health Organisation declared the coronavirus a pandemic. "The number of cases outside China increased 13-fold in the past two weeks. Now there are more than 118,000 cases in 114 countries and 4,291 people have died, with the numbers expected to climb."
That day the World Health Organisation reported that China had gone from 80,302 cases on the 3rd of March, 2020 to 80,981 on the 12th of March, 2020 with a daily increase of 26.  The death toll was reported as 3,173 with a daily increase of 11.
In Iran there were 10,705 cases with 1,075 of those having just been reported that day. 75 people died in Iran that day bringing the death toll to 429.
In Italy there were 2,502 cases with a daily increase of 466. 80 people had died, 28 from that day alone.
In the United States of America there were 987 cases total reported with a daily increase of 281. The national death toll stood at 29 with four from that day.
In the United Kingdom where I have family, 134 new cases reported that day increased the national total to 594. Two new deaths brought the total to eight in the country.
In Australia there were 140 cases with a daily increase of 18. The death toll stood at 3.
In Canada there were a total of 93 cases with no new daily increases. The first death had been reported the day before.
In the episode Last Week Tonight with John Oliver that aired on the 1st of March, 2020, Oliver noted that "Trust in institutions is critical when trying to contain a possible pandemic." On reflection of what would happen in the days following the 12th of March these words only ring more true to me.
-Lloyd Marken