The Founder is one of the earlier Oscar bait releases with the resurgent heat of Michael Keaton at its centre with a performance no less engaging than his recent ones in Spotlight and Birdman. Slickly directed by John Lee Hancock with an award winning cast and something to say about one of the lynchpins of latter 20th Century Western consumerism, if there is a shortcoming it is this pure and simple, Ray Kroc 'The Founder' of McDonalds was an absolute prick. A mean cruel man ruthlessly destroying lives for his own selfish needs that at the end of it didn't get anything coming to him. Without the duality of say a character like Tony Soprano it's hard as an audience member to watch this and not leave the theatre a little bummed out. The only justice to be found maybe in the fact that maybe this outrage will grow in numbers due to the film's release.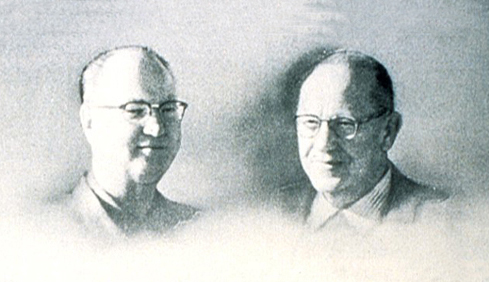 Fifty two year old travelling salesman Ray Kroc is selling milkshake makers in 1955 when he receives an order from two brothers running a diner out in San Bernardino, California. There he meets Maurice McDonald (John Carroll Lynch) and Richard McDonald (Nick Offerman) who has perfected a system of making consistently uniform food of good quality delivered instantly as you place the order. Kroc is blown away by their innovation but it is when he sees their failed franchise venture complete with Golden Arches that he possibly falls in love for the first time in his life.
He has reached an age at that time where he could comfortably slip into retirement and have a good life. Ray does not want a good life though, he wants a great life and Ray proves most sympathetic when we see him dismissed at every turn for his failed ventures and looked down upon by others who have enjoyed more success. Unfortunately he does not value personal relationships nor the loyalty, kindness and trust of others. His wife Ethel played by Laura Dern is a buttress of patient support while dealing with her own loneliness and his deceit. Married younger women whispering down the end of telephone lines "Are you a bold man?" get him more excited.
McDonalds feeds 1% of the entire global population on a daily basis. Could something that big be built without ruthlessness shown to others. The McDonalds brothers themselves exasperate Ray at various points as he sets up their franchise stores because they don't want to compromise the quality of the store at any cost. If they'd had their own way would McDonalds exist today? Robert Siegel's screenplay has some great moments describing how The Golden Arches would become synonymous with America as much as Church Crosses and court houses were and how your own personal identity let alone your business can be bought and stricken from the record if the law and big money is on the other guy's  side. It's well made and a little fascinating but it sure as hell won't make you feel like ba da ba ba bah lovin Ray Kroc.
-Lloyd Marken