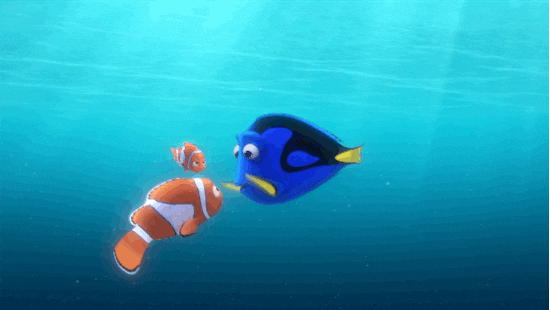 Finding Dory arrives in a summer of underperforming sequels, 13 years after the beloved original Finding Nemo. Animated films go through years of production but Dory comes out as Pixar's CCO John Lasseter announces the studio will add no further no sequels to their slate and produce more original content. If it is like The Good Dinosaur that might not help but if it is like Inside Out… Since being re-purchased by Disney, Pixar has produced more films of less quality it seems and so Finding Dory arrives with a lot to prove perhaps unfairly.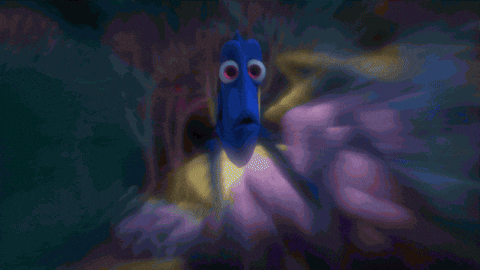 Such concerns don't account for the character of Dory (voiced by the talented Ellen DeGeneres)  who is so damn lovable she buys the sequel of a lot of goodwill. For those who may not remember before Ellen became the next Oprah, DeGeneres in 2003 was a failed sitcom star most famous for being a good comedian and the girlfriend of Anne Heche once upon a time. Although it has to be said her hosting of the 53rd Emmy Awards (the first major American show business awards show following September 11, 2001) remains one of the best hosting performances of all time.
Playing Dory was a big gig for her and the beginning of something new in terms of her career. A decade on and DeGeneres returns to the role as if she never left. A fascinating scene-stealing co-lead in the last film, giving Dory her origins and backstory only enhances the character. A throwaway line from 'Nemo "I'm looking for my family-I think." is elaborated upon here and creates more heartache and nuance regarding her memory loss. She starts to remember a father Charlie (Eugene Levy) and mother Jenny (Diane Keaton) who loved her and sets off on an adventure to find them (the inverse of the first film's quest for a parent to find their child).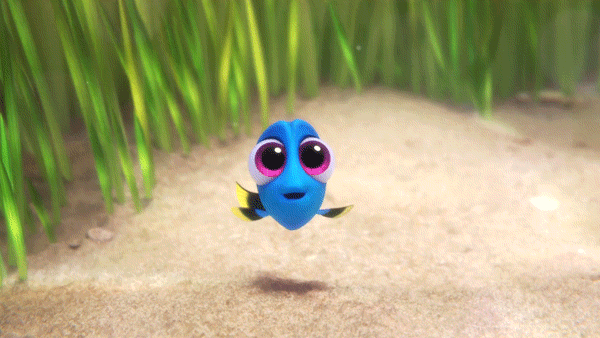 Some of these flashbacks become more and more heartrending as we see a super cute young Dory remember two parents who wanted her to live a full life and be positive but secretly had their own fears and doubts. People with a disability and their parents will find these scenes particularly resonate. A sequence that reveals the significance of pebbles and sees a reunion of sorts shouldn't leave a dry eye in the house. It's the film's heart and proves Pixar still has what it takes to hold the audience in the palm of their hand.
Yet like all sequels Finding Dory can't quite measure up to the original. Some characters return from the original only to have less impact than they did the first time around. Two wise decisions are made by the filmmakers but don't always bear fruit. First while initially setting off together Marlin and Nemo are separated from Dory. This allows us to have a story with Marlin (Albert Brooks) and Nemo (Hayden Rolence) but their story is not as interesting as Marlin & Dory's or Nemo & Gill's was and Marlin hurting Dory's feelings disappoints after the last film's events.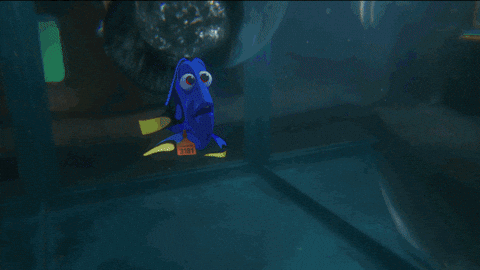 Faring better is Dory's story where she goes through a Marine Park facility assisted by local octopus Hank (Ed O'Neil) who is even grouchier than Marlin. Secondly going through the park allows for a new environment and the fish navigate land in some inventive ways as opposed to sticking to the open ocean again. Yet the open ocean was so beautiful in the previous film and as a result this sequel is less spectacular as a result. Although the finale seems rather grand in scale.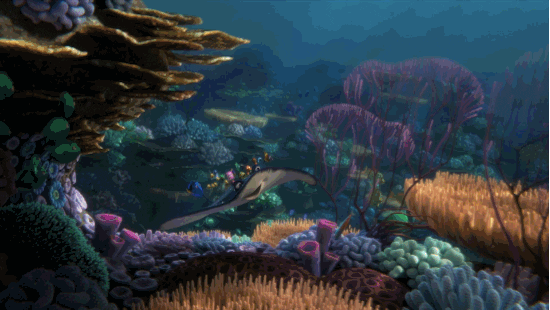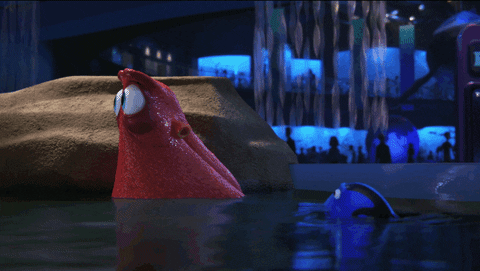 It seems disingenuous to compare any film to Finding Nemo let alone its sequel which is rather good. Remember that scene though in 'Nemo where Marlin and Dory went into the deep ocean and the screen went completely blank. I went and saw Finding Nemo with an old high school friend called Rachel who was always good at school and is now an academic. The cinema went completely dark as the screen went blank and silent. Then Marlin was muttering away and Dory called out "Who's there?! Are you my conscience?" When Rachel really loses it she completely convulses. We both laughed so hard that night, I've never forgotten it. Yeah… I don't remember laughing that hard this time around.
-Lloyd Marken