From GOMA I went and volunteered at the Regent on Sunday evening late and then went to work the next day. The week ahead would see no let up as he had bought tickets to see at least one movie every weeknight. I was working at QUT and so found it quite easy to walk uptown to the Regent Cinemas located in the Queen St Mall. A grand cinema and for me the heart of the BIFF I remember. All lost in time but here we go with some more memories.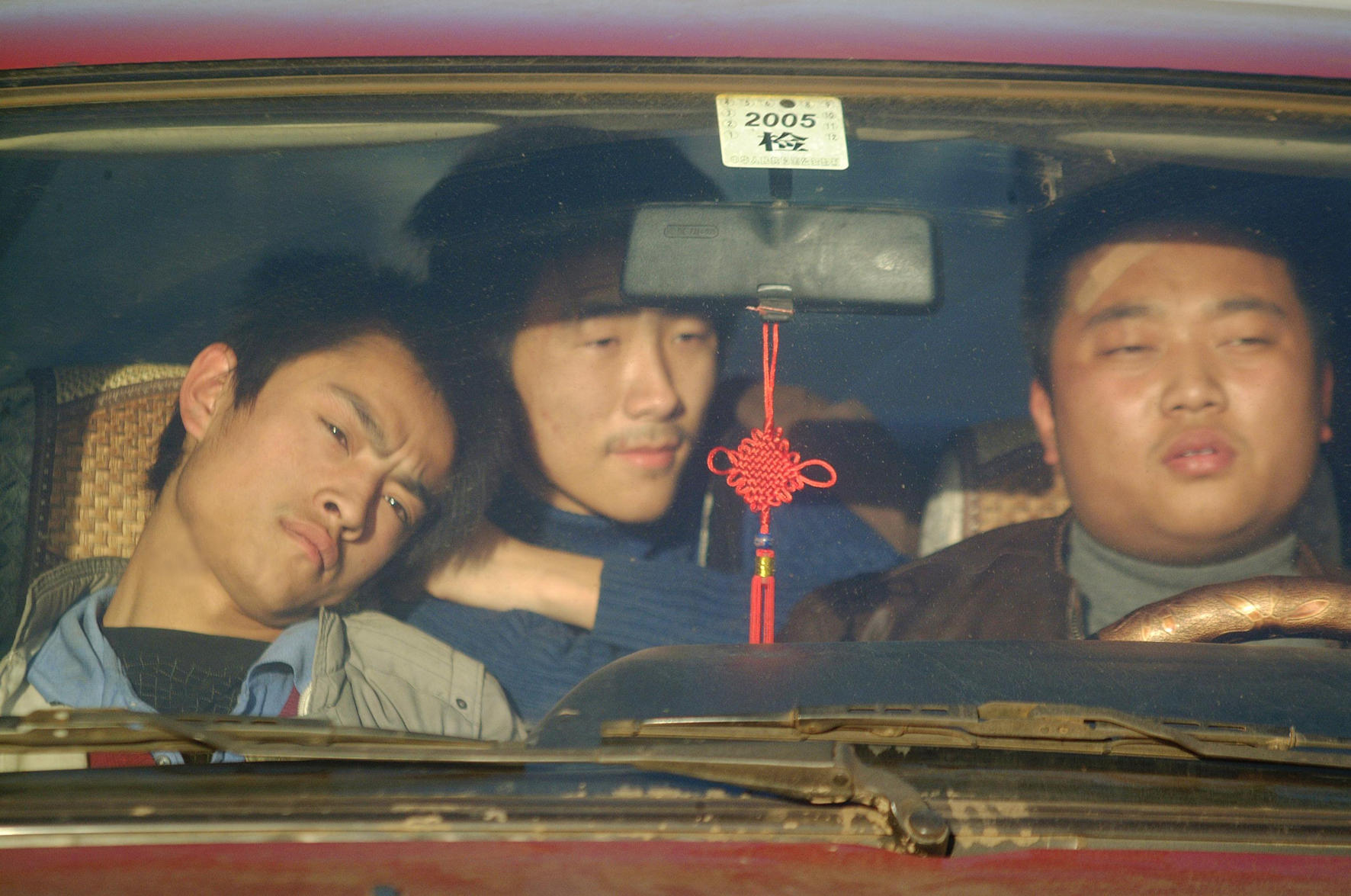 Walking On The Wildside:  Monday I went to Regent 1 at 6:50pm to see from China Walking on the Wildside. There was also a short from Thailand called Graceland directed by Anocha Suwichakompong about a man meeting a mysterious woman one night in Bangkok and setting off a new journey. I can't quite dredge up memories of it I'm afraid. Walking on the Wildside a Chinese/French co-production and shot on 35mm was made in the Shanxi province by Han Jie. It follows a gang of youths in an industrial province. Not much happens and I kind of felt the film's lack of structure hurt it in the end because it kind of became boring. However I was seeing a part of the world I'd never seen before and watching individuals who had been raised in a different culture while reflecting some of the West's influence as well. That is what I really enjoy about going to film festivals and so while not a particularly strong film it offered something different with its low budget verisimilitude style.
Bella: Bella started an hour later upstairs in Regent the same night. I've read some bad reviews of Bella but I really was moved by it at the time and it also won People's Choice Award at the 2006 Toronto Film Festival. I also don't want to give away too much of the plot except to say that it follows a day in the life of two people. Jose (Eduardo Verastegui) is a beautiful man unkempt in the way that usually suggests something has hurt his spirit and now he's just happy to work at his brother's restaurant where there is a waitress named Nina (Tammy Blanchard)  who is dealing with an unwanted pregnancy. Written and directed by Alejandro Monteverde whose wife Ali Landry makes a small but pivotal performance too I was surprised to find that it is labelled a Christian film. Faith is certainly present and but I found it far from a religious film. These are people dealing with real struggles and yes they're looking for answers but they find them in themselves and their choices. There is a very crucial flashback that I think says a lot. When you're a moral person you go back when you want to leave. We find a person broken and wracked with guilt but in how he responded to his mistake reveals his future. Certainly a labour of love from all involved and a beautifully shot film and well told story.
Away From Her: The next night I went to see Away From Her at 7pm in Regent 3 after work. My grandfather had dementia before he passed and I guess that may have informed this choice or maybe it the fact that Alison Polley who starred in Go and Dawn of the Dead was directing. Maybe I was just keen to see another Canadian film. I don't know but it may have been the best film I saw that year. A Canadian film starring Julie Christie and Gordon Pinsent as Fiona and Gordon. The kind of active good looking well off older couple we probably all aspire to be. Then Fiona gets diagnosed with Alzheimer's and eventually the symptoms proliferate until she goes into a home. Then the film gets really interesting because not only is Fiona starting to treat Gordon like a stranger and crush on a male resident in the home but she also seems to be hinting at the fact that many years ago Gordon, an academic had an affair with a student. I think at this point we should commend Julie Christie on such a lengthy and stellar career. Christie bravely portrays someone with that condition but the emotional crux of the story is watching Pinsent as Gordon. It's a slow burn of a film in the same way that the disease slowly takes everything away from a loved one. Under 30 and making her feature film debut Polley doesn't put a foot wrong in terms of pacing and style effectively moving us to a knock out emotional finale.
Waitress: Following in the same cinema Regent 3 at 9:20pm (yeah I got out after 11pm and went to work the next day a lot during this week) was Waitress. There was a lot of poignancy attached to the film when it screened at BIFF following Sundance. The director of the film Adrienne Shelly was murdered before it screened at Sundance, she was only 40 year old and had become a mother two years previous. Her husband has since set up the Adrienne Shelly Foundation which provides stipends, funds and scholarships to artists. Waitress is about a waitress Jenna (Keri Russell) in a diner who makes pies that are the stuff of legends. She is married to an abusive husband who is beyond pathetic when she falls pregnant. The examining Doctor is a new guy in town played by the strapping Nathan Fillion as somebody who is not very strapping. They go at it like bunnies accordingly. Maybe the film won't hold up today but as a young man it was refreshing to see two films in one night worlds apart in tone and focus but directed by two incredibly talented women telling stories with a female eye. Shelly herself appears as a wallflower co-worker/friend as does the ever dependable Cheryl Hines on hand to get some laughs. The film made me laugh but it also made me think and it made me angry. Angry for how women can get chewed up in this world by some pretty pathetic men. I don't think its an accident that there's no major negative female characters in this film but then again Jenna (Keri Russell) can be pretty hard on herself enough.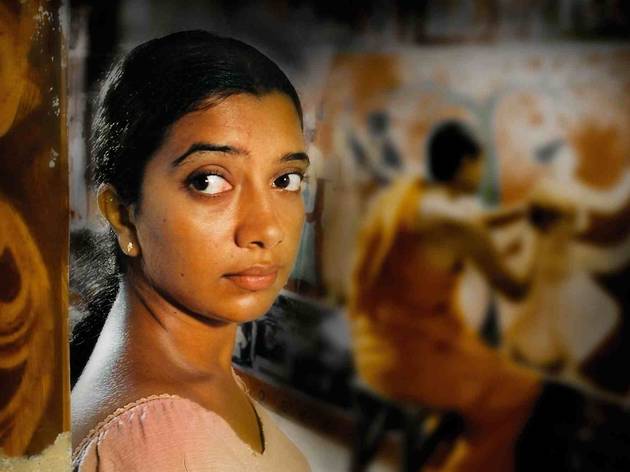 Sankara: I would have had to have left early on Wednesday to get to Regent 3 at 5pm for Sankara from Sri Lanka. Directed by Prasanna Jayakody the film is about a Buddhist monk doing some restoration work on a monastery where he is entranced by the beauty of a local woman. A lot of work went into the sounds and look of the film reflecting natural beauty and spiritual turmoil but I found it slow and too ponderous. Maybe worth a reappraisal. After watching the central female lead Sanchini Ayendra walk around in film with a natural look and simple clothes I was shocked when she stepped forward for a Q&A after the film. Decked out in a green top and white jeans with make-up she immediately looked a stunning beauty.
I would had no idea watching her performance in the film that she had been Miss Sri Lanka. The juxtaposition has always made me wonder about the presentation and perception of what is beauty and how we can be fooled or just be plain foolish. But then again she looks quite pretty naturally in this promotion still. Either way it was a privilege to meet a star and have her as a guest at BIFF.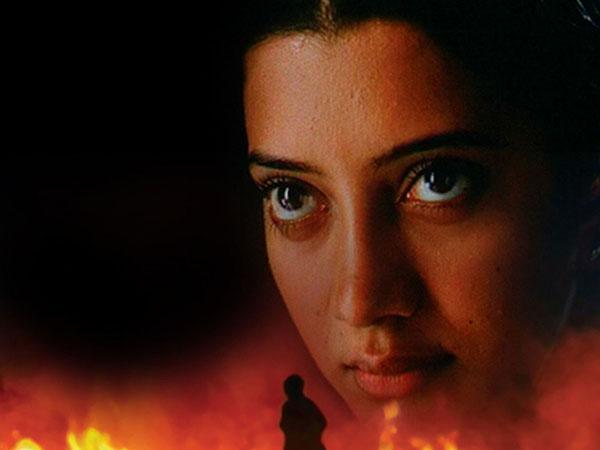 4 Months, 3 Weeks & 2 Days: Starting at 9pm I had to make my way from Regent 3 to Palace Cinemas 1 for this winner of the Palme d'Or at Cannes from Romania. I've seen some pretty hard going films at BIFF and this was up there. Directed by Cristian Munglu and starring Anamaria Marinca in a performance for the ages. It is set in the late 1980s at the end of Communist rule when abortions are illegal. Marinca is Otilla helping a friend get one in a state that does not allow it so of course what is to be a harrowing ordeal becomes even more so. There's not a lot more I can say by that but Otilla's need to maintain secrecy comes at cost in a variety of fashions and shows just what strong women will endure when they are left little choice but to get on with it. One of the best but also most harrowing films I have ever seen.
-Lloyd Marken