When you get to a certain age you start using a new sentence, "I was going to but…". Whatever you were going to do sounds amazing and whatever stopped you never sounds as impressive to your own ears let alone others. I was going to but… We've all got regrets and we've all got reasons and responsibilities but there's a sting in that sentence you'll find in few others. Journalist Kim Barker doesn't have to say that sentence because she said another "I'll do it." A journalist with the Chicago Tribune in 2004 as Operation Iraqi Freedom was getting hot, she put her hand up to cover Operation Enduring Freedom while the more experienced high profile correspondents were in Baghdad. Barker was in that part of the world for the next five years from 2004 to 2009.
Resulting exploits were covered in the resulting bestseller The Taliban Shuffle: Strange Days in Afghanistan and Pakistan. Hollywood came calling with screenwriter Robert Carlock dropping the time in Pakistan and producers advising they'd beef up the romantic angle of a relationship by telling the story of Kim Baker. Clever. Going off the events of Whiskey Tango Foxtrot, The Taliban Shuffle should be an interesting read. The film effectively plays out as a career comedy with two significant premises. Baker as a woman excels in a workplace, war, country and culture that is male dominated and secondly with the threat of death ever present and removed from direct supervision the journalists play up merry hell allowing the film to indulge in gender politics and crass humour at the same time.
Kim Baker arrives in Afghanistan green and out of her depth relying on everybody else to show her around. She is greeted by Fahim Ahmadzai played by Christopher Abbott who is her 'fixer' (local who acts as translator and guide) and carries himself with a quiet dignity.  Alas her cameraman doesn't get the same amount of screen time. The new kid on campus is set up in a cheap local quarters with other journos including Tanya Vanderpoel (Margot Robbie) and Iain MacKelpie (Martin Freeman another talented Englishman in a long line that proves only a Scot can play a Scotsman). Vanderpoel is friendly with no agenda and MacKelpie is friendly because he has an agenda. Or is that the other way around?
Baker starts going on assignments and finds not only does she have the knack for the work but also the nerve putting herself in harm's way repeatedly to get the story in all its glory. Baker starts to lose sight of what normal life is, dodging explosions and competing for the next big scoop in between bouts of partying like there's no tomorrow. Tomorrow though despite not being guaranteed keeps on coming.
There are deep themes here for a mainstream film, Whiskey walks a fine line addressing them while insistently maintaining a light touch. The fears and stakes for Aghan nationals in the war, the young soldiers shot or wounded, the addictive nature of war for people caught up in it, the kidnapping of Westerners, sexism and misogyny in the workplace and in a national culture, the corruption of the Afghan government, the fickle changing interest of the public in world affairs. WTF won't reveal a great deal of insight about these issues but like its protagonist it takes you through the war and feels something but tries best not to dwell too long on the consequences of it.
The cast is uniformly excellent straddling this fine line with Margot Robbie 'a hot chick' relishing the opportunity to play off a woman and not be a love interest or figure of lust but an actual career orientated individual. Margot you've come a long way with your acting since Vigilante and you should be very proud, I know I am to have worked with you once upon a time. Martin Freeman must also be enjoying a different type of role playing a romantic lead in a big American film and remains as charming as ever. Billy Bob Thornton looks the part of an Army Officer although I wonder if his uniform could've looked a bit crisper even if on operations. A facial reaction done by him could provide the film's biggest laugh. Alfred Molina delights as a corrupt Afghan official who takes more than a passing interest in being 'grilled' by Kim. It is Abbott as the noble local though that has the most interesting character, the relationship between Ahmadzai and Baker has the biggest and most significant arc in the film. Thanks to Abbott's performance you will google to find out what happened to the real Kim Barker's fixer.
Long before the film went into production there was mention of how Kim Barker was similar to Tina Fey, and while there are many talented comedic actresses out there, that the casting the star feels almost like destiny. The SNL alum was also a fan of Barker and is relishing the opportunity to do a role that honours her father who was both a veteran and journalist. No matter how quirky and beautiful Fey reveals herself to be, her comedy always first and foremost projects her fierce intelligence. It is no different here and if you like Tina Fey you will enjoy this film. If you don't like Tina Fey then… what do you mean you don't like Tina Fey?
Directors Glen Ficarra and John Requa shot in New Mexico which convincingly stands in Afghanistan for the most part and the scale and scope of the film is well done bar one car explosion early on that looks Movie World Stunt Show fake. Considering they worked with a modest $35million dollar budget the filmmakers have done exceedingly well. Some fantastic aerial shots with helicopters can't help but give away we're in America but they're also spectacular.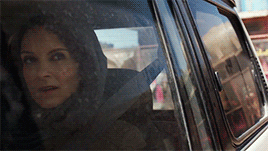 Whiskey Tango Foxtrot tells another story from the War on Terror, it invites us to laugh and then maybe to think but mostly the coda for the film is to live your life to the full, embrace the challenges, get through them and then move on and live your life the best you can now. Like in war. Operation Enduring Freedom ended on the 31st December 2014. US Troops remaining in Afghanistan serve as part of the ongoing Operation Sentinel's Freedom.
-Lloyd Marken