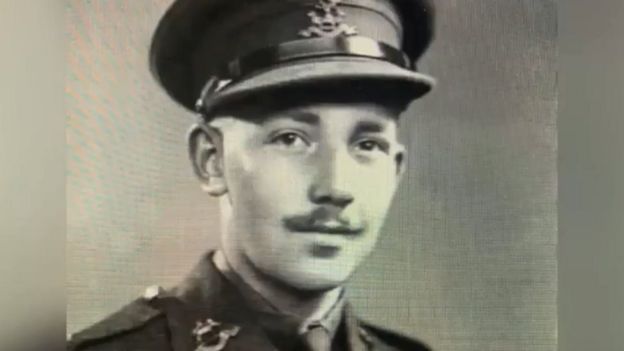 20 May, 2020
Some people leave their run late.
Nobody would have felt Tom Moore had much else left to do on the eve of turning 100. A veteran of World War II he had served in Burma and come back home and raised his family and lived a good life.
Yet when the grandfather who had been born in the time of the Spanish flu pandemic started to live through COVID-19 he set himself a task.
He would walk 100 laps of the 25 metre loop in his garden with the aid of his walking frame before his upcoming 100th birthday on the 30th of April in the hopes of raising $1,000 pounds for the UK National Health Service (NHS).
As he completed his laps and promised "Tomorrow will be a good day," his determination captured the heart of his nation and the world.
With Michael Ball and NHS Voices of Care Choir he recorded a version of You'll Never Walk Alone which topped the UK Charts.
On April 16 when he completed his 100th lap the 1st Battalion of the Yorkshire Regiment were on hand to provide him with a guard of honour.
On the day of his 100th Birthday the Royal Air Force's Battle of Britain Memorial Flight flew over his home in Bedfordshire.
https://www.bbc.com/news/av/embed/p08bzts4/52735192
At the end of his efforts he had broken a Guinness World Record for most money raised by an individual through a walk. His fundraising total $33 million pounds! (61.8 million Australian dollars) for the NHS whose workers he refers to as "national heroes."
He was made an Honorary member of the English Cricket Team which is not nearly as good as being an Honorary member of the Australian Cricket Team but probably means a lot to him as an Englishman.
The retired Captain was made an Honorary Colonel.
Then Boris Johnson decided fuck it, let's give him a knighthood and the Queen thought yeah well we bloody well should. Overwhelmed by the honour he tweeted thanks to the Prime Minister, Her Majesty The Queen and the Great British public.
"I will remain at your service."
It's unknown how the ceremony will go ahead or when.
"I'm looking forward to that," Moore said, adding, "I hope she's not very heavy-handed with the sword, because by then I might be rather a poor old weak soul."
Every time I read about this man I just cry.
I cry because it's not really what he did that matters, it's what he inspired in others that does.
He stood for certain values we are afraid we are losing.
Last month he said "Let's all carry on and remember that things will get better. We have had problems before — we have overcome them — and we shall all overcome the same thing again."
He demonstrated in his resolve and spirit what we can all do and others have picked up his example.
One and half million followers and donors and countless more making a decision every day to be a little bit more like Captain Tom.
Arise Sir Moore and God bless you.
-Lloyd Marken