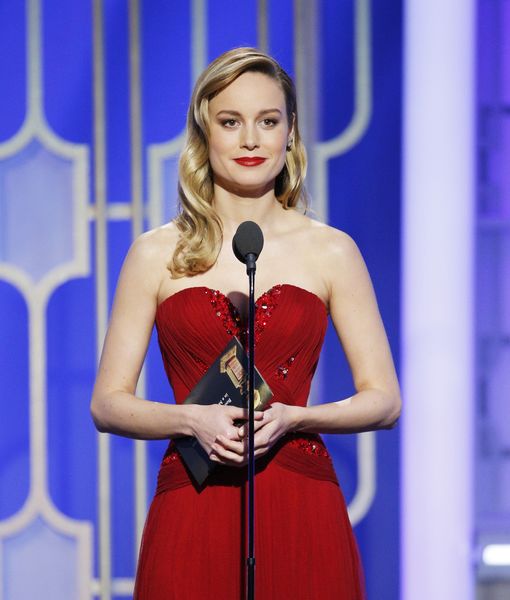 I do not claim to be any kind of expert when it comes to fashion but like all art I know what I like and so in a change from my lengthy diatribes about film I figured I'd indulge in a quick recap of favourites from recent award ceremonies. Easily there are many dresses from them all that I could list but for brevity sake I'll point out a personal favourite and leave it open to you the reader to share some of your picks. I'll avoid pointing out ones that I did not like since I do believe risks are to be taken if we're to have a vibrant variety of clothes at these things and life in general. Besides it's all subjective right.
The Golden Globes
My belief is that as an actress you've got to wear your second best frock at this event. It's got the second largest TV audience (20 million this year in the U.S.), it kicks of the awards season (so why not do it in style?) and Oscar nominee voting hasn't closed at this point. Interesting to note as well while voting for nominees for the SAGs has closed at this point the voting for choosing the winning nominee has not. I'm not happy about this either but I've long suspected that sometimes a good dress at the Globes can put you and your film on the radar in a way that a stunning performance and critical acclaim cannot (don't hate me, I'm as pissed off as you are). Alas special effects gurus for Star Wars facing down Marvel don't sweat their tuxedo choices the same way.
Case in point, Twelve Years a Slave was sizing up as a frontrunner a couple of years ago and Lupita Nyong'o was nominated by the Hollywood Foreign Press but did not win. However after her Golden Globes Red Carpet appearance she was named Best Dressed of the night by various outlets and lit up the internet with her outfit. Later she did win the Oscar and also the Screen Actor Guild Award which indicates she was always in the mind of Academy voters but may have gotten a bump from her fierce fashion game.
That being said my favourite for this year was last year's winner Brie Larson whose fashion game has been just as strong if not stronger than the year she was in competition. The dress was by Rodarte, a luxury label started in 2005 by designers and sisters Kate and Laura Mulleavy that's already scooped up many accolades. The ballet costumes in Black Swan…yeah they did those.
The Screen Actors Guild
Literally the Actor's Union awards with a smaller audience watching this (3.9 million Americans in 2017) often leads to participants letting their hair down a bit and making riskier fashion choices. At this point Oscar nominees have been announced but voting for the winner won't close for a couple of weeks yet. With the majority of voters here representing the same people who will vote on Oscar night it's important again to nail a good speech too.  Especially if you've been recognised here when the Hollywood Foreign Press was too busy giving it an overrated Hollywood celebrity they wanted to show up or some foreigner the old white guys of the AMPAS are never going to go for.
There were so many beautiful dresses at the SAG Awards this year that it says a lot about my lack of fashion sense that my choice came down to just loving a certain colour. Every now and again you get a clear front runner but there was nothing here for me and I just kept on coming back to Titus Burgess's and his beautiful Malan Breton blue suit so sue me – it's my choice. Originally a model in his youth Malan moved onto work as a stylist to several celebrities before becoming a globally recognised and respected designer.
BAFTAS
With a few stars not bothering to cross the Atlantic, the weather and Americans fearing somehow that the English are more prudish (English people are laughing everywhere at that statement) means the fashion is never as risky as the SAGS or as glamorous as the Oscars. However there's still plenty of beautiful fashion on display and it's getting more TV savvy. A few years ago the red carpet was rained out and all the ladies covered up in black coats and umbrellas on their way in. These days things are run differently and there's choice frocks out there especially for home grown talent who maybe didn't get nominated across the pond or are prouder to be here at their nation's big gig.
Appropriately my favourite then this year was English rose Emily Blunt's dress. I'm not entirely sure about the black skirt but it was my pick when I watched the show and I'm sticking with it. This is the work of Alexander McQueen (owned by Gucci) Creative Director Sarah Burton. She's done some interesting work over the years, Princess Kate Middleton's Wedding Dress being one.
NEXT UP
Next up are the lesser known Film Independent Spirit Awards on the eve of Oscars which usually sees more comfortable modern sexy dresses. Cocktail dresses as opposed to ball gowns if you will; I seriously have no fucking idea what I'm talking about.
I wonder who's going to rock the red carpet come February 27. For me here are two particular favourites from Oscars past, Halle Berry in 2002 wearing an Elie Saab creation and Jessica Chastain in 2013 wearing custom made Armani.
What do you guys and gals think? What's been your favourite get up during these recent Award Ceremonies? Evan Rachel Woods glamming up in suits for a change, those who got the twins out, those who upped the sequin game, those who went wild and avant-garde or those who kept it simple? Let me know below.
-Lloyd Marken