You go through comments sections on a few film websites and sooner or later the old line about Tom Cruise will come up. "Say what you will about Tom Cruise but he always gives 110%." Various riffs on what he always does will appear from there. In a decade where his personal life has caused headlines in a negative way and his box office has diminished there have always been a core group (not even fans of the man) who couldn't deny that the bulk of his work was consistently good and his work ethic remained strong. Jack Reacher was a case in point, fans of the Jack Reacher books couldn't get past Cruise playing their buffed giant but those who actually showed up to see the film enjoyed it for its pithy dialogue, interesting crime story and solid action scenes. Reacher is a man without a home, Cain of the modern era, wandering from town to town righting wrongs and moving on tied down by no family or necessities. Maybe some of the edges of the character were chipped away for a major Hollywood blockbuster but he remained reliably fatalistic, confident even dismissive, single minded, black humoured and deadly. If you haven't seen it, go check it out, it's a classic throwback to the kind of testosterone fuelled fantasies of yesteryear.
The original film got what was so appealing about the character and this sequel directed by Ed Zwick now asks what if you play a variation on that and place that character into situations he doesn't often find himself in. It's one thing to mansplain to Rosamund Pike while she sits back in a dress that makes her bosoms heave. It's an entirely different thing to find out you may have a teenage daughter and try to get her to listen to you.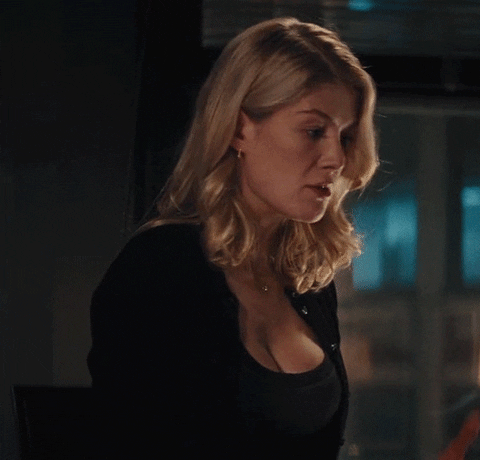 As the film opens Reacher has assisted a Military Police Major Susan Turner in the arrest of some bad hombres and they begin a cross country correspondence. When he finally makes his way to Washington for them to meet up he finds she's been arrested on charges of treason and breaks her out. Now the two of them are on the run and take on a girl who has filed a paternity suit against him and is now in mortal danger from the people who framed Major Turner and have targeted Reacher too creating a make shift family dynamic. Reacher has always been protective of women and respectful of strong ones but now he is being forced to display emotions that he hasn't had in a while and ponder the answers to questions that are never asked. Zwick who can do action epics and small character dramas was a natural fit having also worked with Cruise before on The Last Samurai. Alas the script is just not quite there.
The crime mystery itself is less clever and involving and the action scenes here less believable and gritty almost seeming to occur out of obligation rather than tactical inevitability. The talented Cobie Smulders as Major Turner never quite sells herself as a career military woman. A scene with her on a bed in a bathrobe suggests a an authentic earthy sexuality and she plays well off Cruise in this scene provoking him on many levels but think how fucking cool it would have been if Demi Moore had been cast in this role!!!
Jack Reacher: Never Go Back is a standard action film, nothing more and nothing less but Reacher deserves better. Tom Cruise has never done a sequel to one of his films outside the Mission Impossible series and the character of Reacher remains so compelling that we can only hope for another film but right now the saying might go "Say what you will about Tom Cruise but he really shouldn't do sequels."
-Lloyd Marken