If there was a film that I was most excited to see this blockbuster season it wasn't Captain America: Civil War or Batman Vs. Superman – it was this little gem. that tapped into nostalgia for an era that had passed before my birth.
For some of us the name Shane Black means something, even if arguably his best film remains his first and has just turned 29 years old.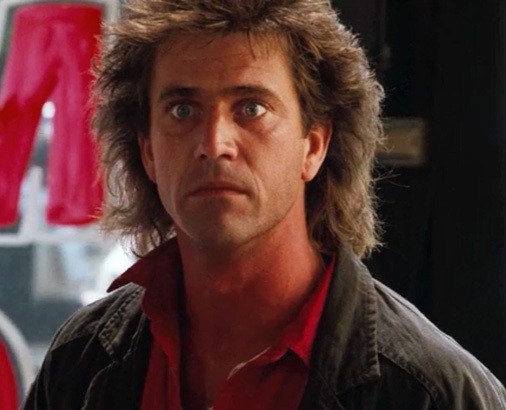 That film was Lethal Weapon which he wrote leading to him becoming Hollywood's highest paid screenwriter in the mid 90s. He went away for a while before he made his directorial debut with Kiss Kiss Bang Bang in 2005. His filmography often features two opposites buddying up to take down bad guys with witty banter and inventive action. The marketing for this film promised a classic Black vehicle, Kiss Kiss with the bonus of a period setting. The marketing of the time was second to none delighting in the tropes of the time, a rockin soundtrack, a cheesy cartoon version and the two stars touring with the same dynamic their characters have.
I'm not sure any film could have lived up to that marketing and maybe The Nice Guys doesn't quite get there but it comes close, all the ingredients from the marketing are present in the film. Atlanta and CGI fill in for 70s smog filled L.A.. Shots are taken at the pop culture and counter culture of the day, it's kinda again to see characters questioning the intentions of the government again by the way.
Tropes of the crime genre are intact, a small crime that leads to a bigger cover, an elusive dame always one step ahead of the heroes and two broken down men who can't help at the end of the day but not try and do the right thing. despite their cynicism. In place of maybe a helpful secretary or former police comrade there is Angourie Rice playing Holly March, the daughter of Ryan Gosling's P.I. Holland March. Russell Crowe seems to be having the time of his life as bruiser Jackson Healy enjoying the chemistry with his main co-star, acting his age and giving his character some depth.
The former beefcake is beefier than he once was  with grizzled grey hair and an aged nonchalance that is instantly likeable. You still buy him in his fight scenes too of which there are plenty. He's a thug that prides himself on having a brain, a little morality (beating up girls pests who harass girls) and keeping pet fish while he remembers despondently an ex-wife "Marriage is buying a house for someone you hate." Jackson Healy is in the lineage of great American heroes going back to Ethan Edwards right through down to Rusty Cohle and how Shane Black originally positioned Martin Riggs. Men who saw and did stuff long ago and can no longer be part of the rest of the community in peace time but can protect society from other bad men in times of trouble. Some stories deal with bringing such a man back into the fold, others with returning him to this state. Crowe with his impish smile and easy charm points to possibilities, the film's best scene maybe in park late at night with Healy talking to the younger Ms. March. She tells him you're not a bad person and the look on Crowe's face says he wants her to believe it. Gosling played such an anti-hero himself in the excellent Drive, so in a change of pace here he is a domesticated everyman and comic foil. Holland March is a former cop, bad in a fight, cynical, not above ripping people off for an easy buck to buy some more booze – a screw up. It's interesting these two slobs are poor but still have cool cars and live in cool places. Was everything cheaper then, are my tastes bad or is this just typical Hollywood fantasy? Come to think of it, there is a plot point that might explain this.
Holly March his daughter also knows the world is a bad place and bad things happen, divorce will age kids up and Holly is smart and capable. Rice though does play her with just the right amount of innocence though and a touching faith that her Dad can be a good man again. She's the heart of the film, maybe why these two men try so hard and the promise of the next generation shaking off the gloom of a decade of Americans hit by Vietnam, Watergate and recession.
There's a lot to love in this film, the characters most importantly. I would gladly see these characters again in a sequel. Men being men, witty dialogue, trippy dream sequences with giant bees but the film maybe runs a little too long. Matt Bomer's John Boy is a fantastic idea for a henchman but becomes less threatening the more his prey survive, main villains remain off screen too long and the third act finale has the right setting (a car show in a high rise hotel) but doesn't quite fire with the excitement of say…well any other Shane Black movie. Still these are minor quibbles and that soundtrack is rockin! The mantra of good filmmakers is the story is key. You can't make a good film without a good script. That's good advice but the older I get, the more I give a movie a free pass sometimes on how well realised the characters are and how much they draw you in. Gosling. Crowe. These are two cool guys that are nice to hang with for a couple of hours or more.
-Lloyd Marken