April 10
Vaccinations were rolling out across regional communities in Queensland including up in the far north where we were bordered with Papua New Guinea.
April 11
Sunday.
On the 11th of April, 2021 the World Health Organisation reported there had been 135,097,616 confirmed cases globally with a daily increase of 754692.
There had been 2,921,503 deaths worldwide with a daily increase of 11,974.
In Papua New Guinea there had been 8,442 confirmed cases with a daily increase of 100. There had been 68 deaths.
In Australia there had been 29,396 confirmed cases with a daily increase of six. There had been 909 deaths.
In Canada there had been 1,045,278 confirmed cases with a daily increase of 9,255. Two days later the country would set a new record of daily new cases with 9,936. There had been 23,251 deaths with a daily increase of 40.
May 4, 2020 still remained the date where the highest number of deaths had been reported with 235.
During the second wave 210 deaths had been reported on January 9th, 2021. The highest number of daily deaths in that wave.
In the United Kingdom there had been 4,368,049 with a daily increase of 845. There had been 127,080 with a daily increase of 40.
In India there had been 13,358,805 confirmed cases with a daily increase of 152,879. There had been 169,275 deaths with a daily increase of 839.
The highest number of new daily cases during the first wave in India had been 97,894 on the 17th of September, 2020. The numbers were well beyond that now.
That record got broken on the 5th of April, 2021 with 103,558 new daily cases.
April 7th a new record again with 115,736 new cases.
April 8th – 126,789.
April 9th – 131,968.
April 10th – 145,384.
And a new record again on the 11th of April with 152,879 with no end in sight.
In Brazil there had been 13,373,174 confirmed cases with a daily increase of 93,317. There had been 348,718 deaths with a daily increase of 3,693. The day had seen their highest recorded amount of daily deaths with 4,249.
In the United States of America there had been 30,772,857 confirmed cases with a daily increase of 80,631. Way too high as it appeared America was rising slightly in daily average of new cases. There had been 555,712 deaths with a daily increase of 929.
April 13
A report on the Channel 10 program The Project covered that the Australian government was not intending to purchase the Johnson and Johnson vaccine as it was same type of vaccine as the AztraZeneca vaccine which we were manufacturing in Melbourne at CSL Limited.
We remained reliant on delivery of the PfizerBioNTech vaccine for the majority of those under 50s going forward and had used it for the bulk of our frontline workers in healthcare and hospitality already.
So why weren't were we manufacturing Pfizer here?
Well that was because the PfizerBioNTech vaccine was an MRNA vaccine that we didn't have the current capability to build.
However The Project report argued with proper funding we could have such a capacity maybe in 12 months.
A year seems a long time away and facility building always seem to suffer delays but such an investment could pay off down the line in the future.
Given what had transpired in the past year and the need to give ourselves more options in the fight to overcome COVID it seemed like a compelling idea worth a further look.
April 14
In the United States of America the government hit pause in the use of new Johnson & Johnson vaccine.
"This announcement will not have a significant impact on our vaccination plan: Johnson & Johnson vaccine makes up less than 5 per cent of the recorded shots in arms in the United States to date," Mr White House COVID-19 Response Coordinator Jeff Zients said.
As of April 12th there had been 6.8 million shots of the jab administered in the country.
Less than 5 per cent of all vaccinations in the country with Pfizer and Moderna accounting 180 million doses delivered.
Out of the 6.8million Johnson & Johnson shots there had been 6 cases of blood clots and so far no deaths.
The six cases involved all women aged 18 to 48 and symptoms occurred six to 13 days after they received their shot.
The Australian government had made a decision earlier in the week to not place orders for the vaccine. Having 170 million AstraZeneca, Pfizer and Novavax vials in the pipeline.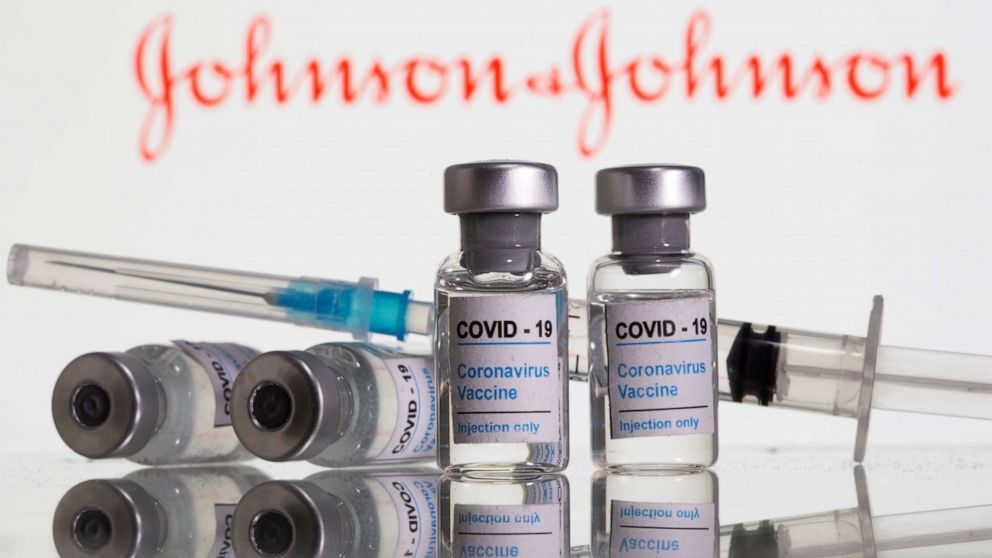 "This is a really rare event, there have been six out of the 6.58 millions doses, this is less than one in a million, so this (pause) is out of an abundance of caution.," advised Dr Fauci.
"People are asking me if they should cancel their Johnson & Johnson vaccine appointments and I have told them not to but I know many will and this will stall progress in controlling the pandemic," Dr. Amesh Adalja, an infectious disease expert at St John Hopkins said.
Johnson & Johnson announced it would also delay its rollout of the vaccine in Europe.
The British/Swiss Oxford AstraZeneca, the American Johnson & Johnson, the Chinese CanSino Biological and the Russsian Sputnik V vaccine were all adenovirus vector vaccine. A "cold" virus that instructs our cells to produce a spike protein found on the surface of the virus.
When your body begins producing the harmless spike protein, your immune system reacts and learns how to fight the real thing.
The Moderna and Pfizer/BioNTech vaccines use mRNA technology. Those are harder to manufacture and have to be kept in freezing temperatures as opposed to simple refrigeration.
Twenty million of the Johnson & Johnson doses had been delivered to America, they had just started getting the first of what was planned to be 75 million doses by the end of June and 120 million by end of September.
Three hundred thousand vaccinations had been given in South Africa.
Four hundred million doses were scheduled to go to the Africa bloc.
Remember how I said this would be the vaccine given to the third world because it was a one shot jab that doesn't require refrigeration?
Trials in Great Britain with 15,000 people resulted in an efficacy rate of 89.3 per cent.
Pfizer had a efficacy rate of 95%, Moderna at 94.1%, the efficacy of AstraZeneca had a wider range of results from 62 to 90 per cent. A recent study published in The Lancet showed a twelve week wait between doses which was becoming the norm in places like the UK and Australia showed 82 per cent.
Trials in South Africa up against the South African variant had the rate go down to as low as 49.4 per cent.
While we weren't taking up Johnson & Johnson for the moment and Novavax was our third and currently last option, the vaccine was likely to be approved for other countries (many invested in its development) before Australia.
April 15
Prime Minister Scott Morrison was working on a scheme people returning from trips overseas quarantining at home. If they had been vaccinated. This would be for initial essential overseas travel like business deals, medical procedures and family funerals.
Vaccinations had also taken a dip following the government's announcement last Thursday night.
The Prime Minister also announced an intention to have the 16 million Australians under 50 receive their first and second Pfizer doses through October to December 2021 using mass vaccination sites but who would man them was raised in response.
That would require 230,000 vaccinations a day.
-Lloyd Marken
ONE YEAR EARLIER: April 11, 2020
The United States of America overtakes Italy as the country with the highest number of deaths due to COVID-19.
April 12, 2020
Prime Minister Boris Johnson is released from hospital having survived COVID-19 thanks to the dedicated NHS staff who saw him through intensive care.
April 13, 2020 
CBS Reporter Paula Reid took it to Ballbag in a press conference after he had consistently behaved in an appalling manner for several week offering no correct and consistent messaging and seemed more invested in belittling reporters rather than answering really simple questions. This time he couldn't even manage that. 
April 15, 2020
Term 2 started for schools around Australia with most states opting for remote learning where students were not children of essential workers.
In Potters Field on Hart Island in the Bronx. They buried the dead.