May 27
Still Thursday.
There were 11 new cases overnight in Victoria prompted the state to go into a seven day lockdown.
A cluster linked to the Wollett man who had quaratined in South Australia and then tested postive now stood at 26 cases out of 34 active ones in Victoria.
There were five reasons why people could leave home during the lockdown.
Shopping for food, travel to work, medical care and caregiving, exercise around your local area for two hours AND… getting vaccinated.
At the same time the state government announced from tomorrow anyone over 40 would be elligble to get vaccinated leading the VIctorian vaccine hotline to crash due to the flurry of calls. 77,000 calls were received in a 15 minute window.
With 40-49s able to apply to get vaccinated, half the population of Victoria could arrange to get vaccinted.
Meanwhile those with disabilities and some in aged care remained unvaccinated.
Our most vulnerable people.
"We also know that our nation's vaccine rollout has been slower than we'd hoped. And if more people were vaccinated, we might be facing a different set of circumstances. Sadly, we're not," Acting Premier James Merlino said.
Maybe a cheap shot at the federal government as he as state leader carried out what would be an unpopular action.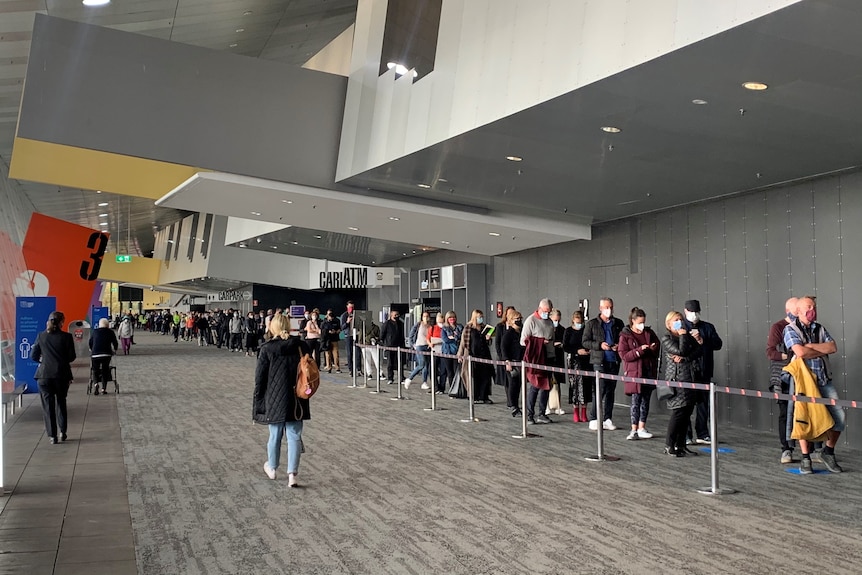 On Tuesday the Victorian government at state facilities had dispensed 16,000 vaccinations and on Wednesday they had carried out 12,677. Victoria's Chief Health Officer Professor Brett Sutton advised Victoria could do 30,000 a day and with proper supply they could reach 100,000 a day.
"We have delivered 666.000 doses to the Victorian government and over 853,000 doses to primary care in Victoria," Federal Health Minister Greg Hunt said.
Channel 9 News reported that 9 aged care facilities in the state had yet to receive one single dose in the fourth month of the vaccine roll-out in Australia. Dr Norman Swan speaking on the ABC's 7:30 program said it was 29 aged care facilities.
Schools would switch to remote learning while childcare and kindergartens remained open.
Restaurants and cafes were back to only take-away.
Public gatherings were out as were private gatherings but intimate partners could see each other and singles could have one visitor. Shopping and exercise should be within a five kilometre radius of home.
Only 10 people were permitted at funerals and weddings were only allowed under exception circumstances.
Masks were mandatory.
The lockdwon was scheduled to end 11:59pm June 3.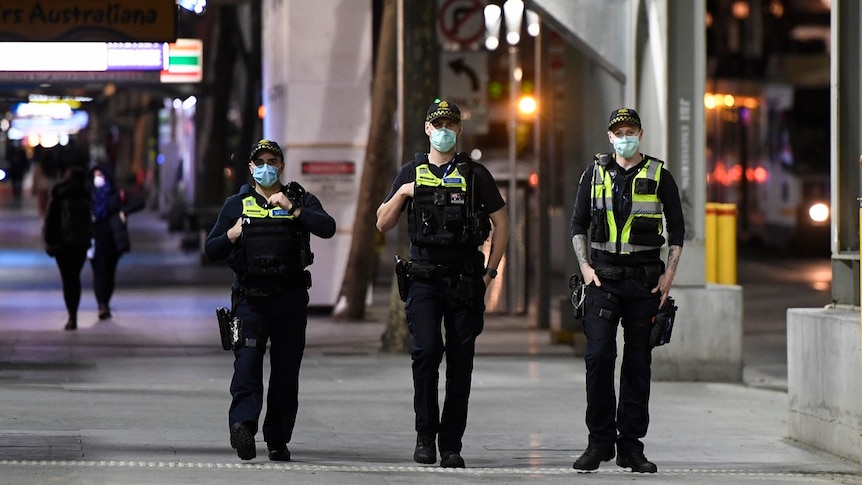 "If we make the wrong choice now, if we wait too long, if we hesitate too much, this thing will get away from us. And lives will be at risk," Merlino explained in making the decision to go into lockdown. The fifth carried out in Victoria.
"We know where transmission occurred. There's the workplace that's been identified and all of the others are the related households and casual links for the City of Whittlesea outbreak. So that's very reassuring, that's great work again of contact tracing, but it's also about people giving very detailed information about where they've been so that we can make those links appropriately," said Professor Sutton.
One of the cases was an elderley man who had come out of ICU but was on a ventilator.
"We send our best wishes to that family and we send our prayers for a quick recovery," Health Minister Martin Foley said.
"My understanding is that just in recent days we've passed over 50 per cent of over-70-year-olds being vaccinated. Sadly this was not one of those 50 per cent."
40,411 tests had been carried out in the past 24 hours and there were 21 new testing sites set up with over 200 operating across the state as queues backed up into the night and people had to be turned away.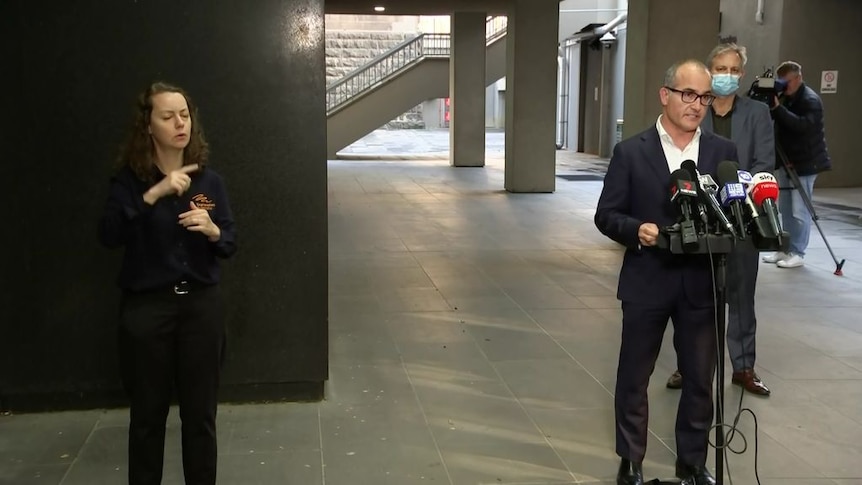 The Acting Premier advised there were 150 exposure sites to be listed and there had been 10,000 close contacts following contract tracing.
From 1am tomorrow Queensland would be shut to Victorians.
Only Queensland residents returning to the state will be allowed entry and they must enter 14-days of hotel quarantine.
Those who had entered before the borders closed and been in Victoria in the past 14 days needed to observe Victoria's lockdown rules.
"If you've filled out a declaration pass, you've been in Victoria in the last 14 days, you will need to follow exactly the same process as if you were still in Victoria. That means you must stay wherever you are for the next seven days, when it will be reviewed by Victoria and you can only leave for those essential reasons," advised Queensland Chief Health Officer Dr Jeanette Young.
From 4pm today anybody entering New South Wales from Victoria had to observe the same lockdown rules while staying in New South Wales.
South Australia had closed the border to their Eastern neighbour at 6pm Wednesday night.
The only people allowed into SA from the affected area from that point on are essential travellers and returning South Australians, who will need to quarantine for 14 days.
People are unable to enter Tasmania if they have been in Victoria in the past 14 days.
Western Australia had closed the border to Victoria too.
From midnight Thursday travellers from Victoria will be banned from entering the Australian Capital Territory unless they have an exemption.
ACT residents who leave Victoria to come home after that time can enter but must follow stay at home requirements until the 3rd of June when the lockdown was scheduled to end in Victoria.
The Northern Territory has declared Greater Melbourne and Bendigo COVID-19 hospots, meaning anyone arriving from those areas will undergo mandatory quarantine. 
Anybody who had been in those areas since May 12, needed to get a COVID test and isolate until they returned a negative test.
New Zealand hit pause on the travel bubble between them and Victoria.
"This outbreak is inevitable, we will see more until hotel quarantine is tightened up so its a weakness in our system that needn't be and let's hope this is the wake-up call to fix it." Professor Brendan Crabb from the Burnett Institute said.
"WIth a bit of luck and good management this Melbourne outbreak will be the warning shot we need to get vaccinated."
-Lloyd Marken