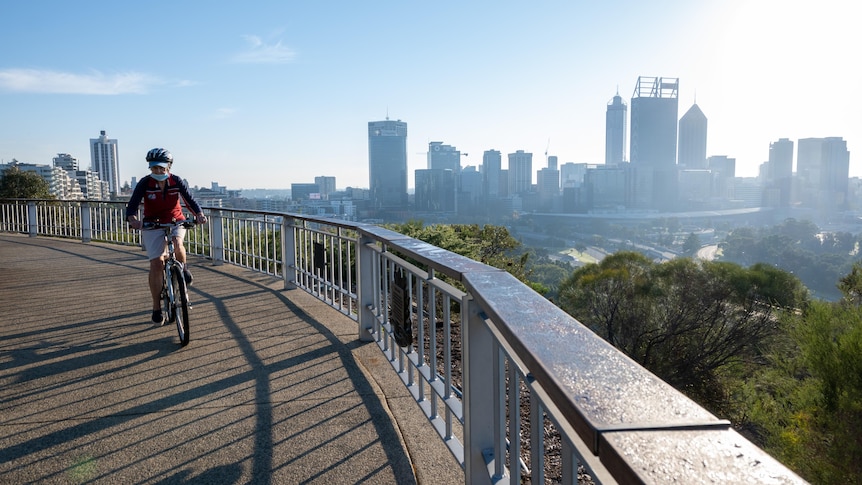 April 26
Monday.
Perth came out of its snap lockdown with no new community cases reported that day.
Mandatory mask wearing would remain until at least 1 minute past midnight on Saturday morning.
Retaurants, pubs and cafes could re-open but indoor gyms, nightclubs and casinos would remain shut.
"The short three-day lockdown has done the job it was designed to do. It was the circuit-breaker we needed to limit community spread. Western Australians have done their bit to keep our community safe," Premier Mark McGowan said.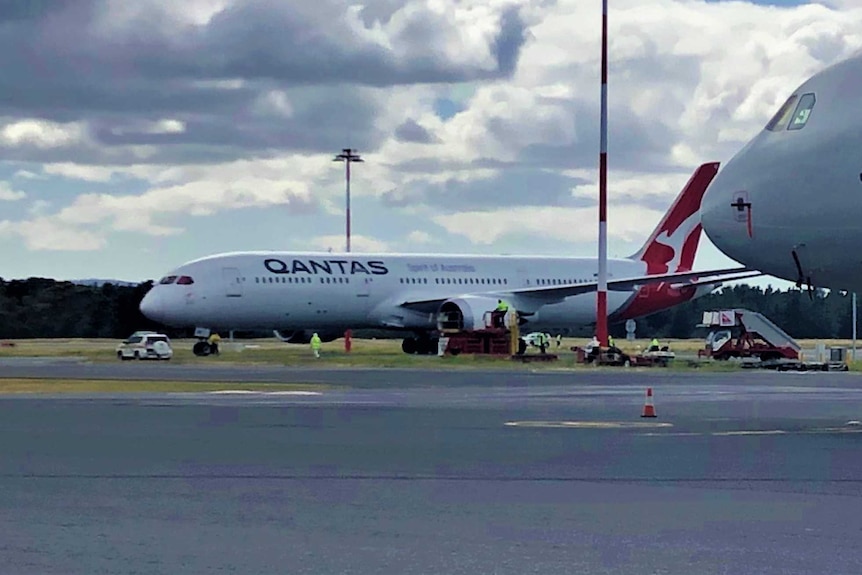 April 27
On the larger scale the Australian government made a decision to stop all direct flights returning from India India due to the higher number of COVID cases from returned travellers in hotel quarantine in particular from India.
Prime Minister Scott Morrison said all indirect flights through other cities like Doha, Singapore and Kuala Lumpur had been paused by their respective governments.
Last week on the 22nd of April, National Cabinet had made the decision to reduce flights from India by 30 per cent. 
It followed a reduction in repatriations and travellers going through hotel quarantines due to increased case numbers in said quarantine.
The ban halted two passenger flights from India to Sydney, two repatriation flights from India to Darwin and eight further repatriation flights scheduled for the first two weeks of May.
Travel to India was also retricted to matters of national interest, under medical exemption and for COVID-19 purposes.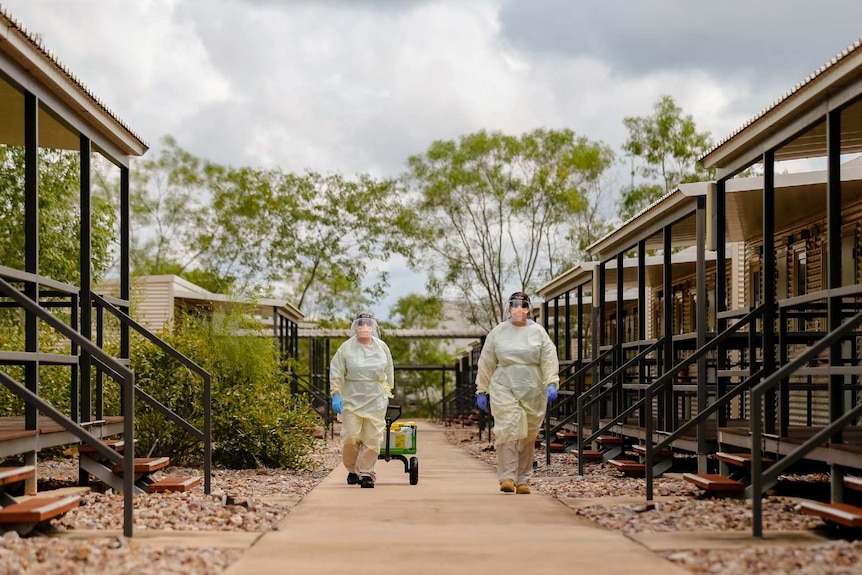 On the 24th of April the number of positive cases at the Howard Springs facility in the Northern Territory had reached 48.
"The Northern Territory only has a certain amount of ICU beds," the Northern Territory Deputy Opposition Leader Gerard Maley had said.
As of that Saturday, a total of 6,668 people have arrived in Darwin on repatriation flights since October last year, of which 117 have tested positive to COVID-19.
The total number of positive coronavirus cases reported in the Territory is 160, with all cases relating to international or interstate travel.
The Prime Minister said the total number of weekly cases in hotel quarantine had risen from 90 to 143.
The pause would last until May 15.
It was reported 9,000 Australians in India wanted to return home with 650 of them categorised as vulnerable.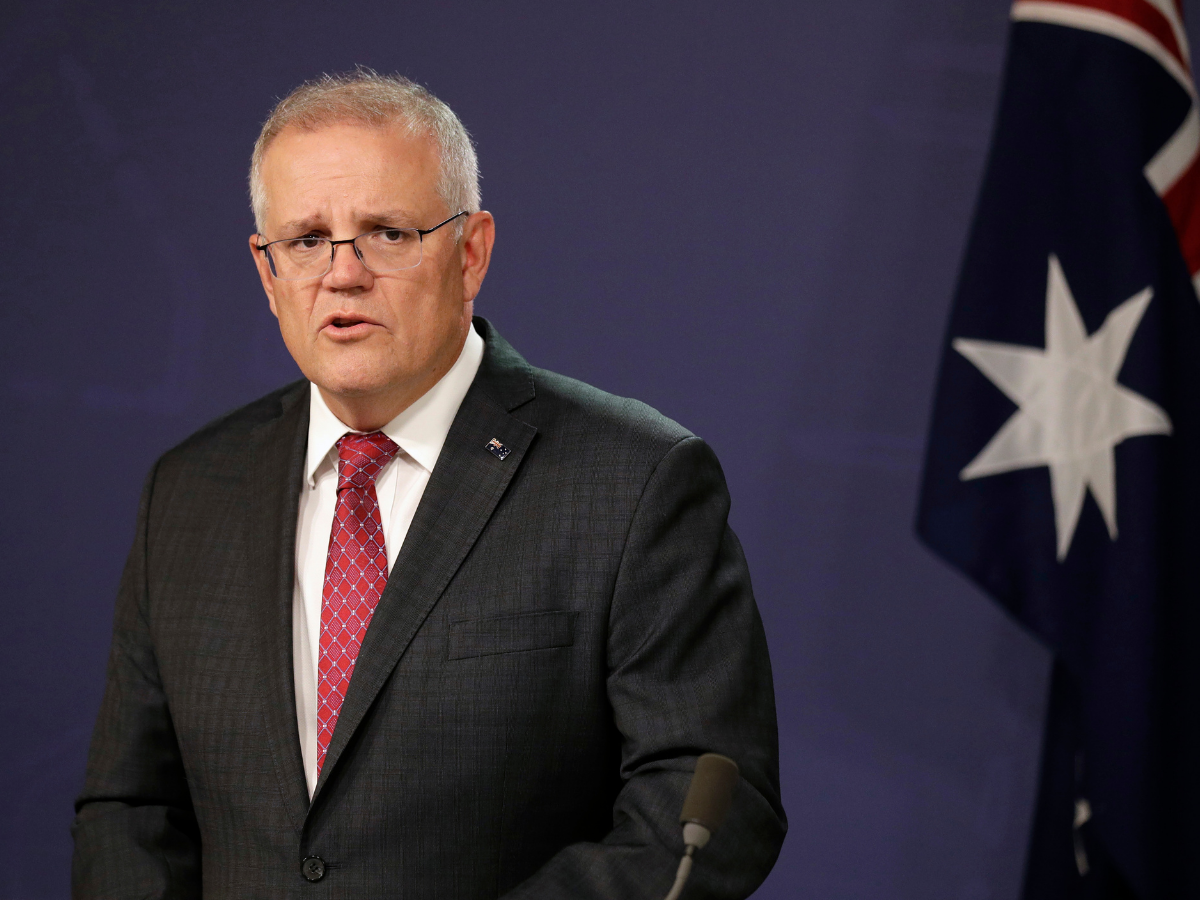 "We don't think the answer is to just forsake those in India and just shut them off. I don't see this as a problem we have to solve, I see this as a group of people we need to help. These are Australians and Australian residents who need our help," Prime Minister Scott Morrison said.
When flights resume, all passengers will be required to have both a negative COVID-19 PCR test result and a negative rapid antigen test result prior to departure.
The Australian government was also sending 500 ventilators, 1 million surgical masks, 500,000 P2 and N95 masks, 100,000 goggles, 100,000 pairs of gloves and 20,000 face shields.
On the 27th of April, the World Health Organisation reported there had been 17,636,307 confirmed cases with a daily increae of 323,144. There had been 197,894 deaths with a daily increase of 2,771.
"I stress this is an initial package, there'll be more to follow," the Prime Minister advised about the aid being sent.
"This is the challenge of a pandemic, you don't get the perfect of all situations," the Prime Minister said.
The European Union decided to sue AstraZeneca for breach of contract after they failed to deliver 30,000,000 dozes of their COVID vaccine by the end of June. The pharmaceutical company was only going to be able to deliver a third of that amount.
The U.S. government planned to send 60 million doses of AstraZeneca overseas to where it is needed if the move gets approval from the Food and Drugs Administration.
-Lloyd Marken