May 24
Monday and a new week.
As of 25 May 2021, the World Health Organisation reported a total of 1,545,967,545 vaccine doses have been administered around the world. The global population was 7.674 billion people.
The second repatriation out of India following the lifting of the travel ban of May 15 touched down in Darwin.
All 165 scheduled passengers had passed their tests and were able to fly back.
The testing company previously used by Qantas had been replaced after more than a dozen of the passengers from the previous flight who had tested positive had subsequently tested negative They were now being prirotised for getting a return flgiht.
There were eight repatriation flights scheduled for the following fortnight.
May 25
Tuesday and there is an increasing outbreak of cases in Melbourne who had suffered the most in 2020 with lockdowns, case numbers and aged care deaths.
There were five new daily cases and genomic testing linked it to the man who had done time in hotel quarantine in Adelaide and then become positive in Melbourne.
New restrictions or old restrictions returned to the Victorian capital.
Masks were to be worn inside, there was a limit of five people at home gatherings and public gatherings were restricted to 30 people.
New Zealand hit pause on the travel button with Victoria.
WA and Queensland advised anybody who had been in a hotspot needed to go into 14 day quarantine immediately. South Australia had the same measure for those who were already in the state but for Victorians who had not entered and had been in those hotspots were now banned from entering South Australia.
China released a video for their vaccine roll-out and announced an intention to administer up to 20 million doses a day.
A report from the ABC showed people were not going back to the office full time.
The ABC took stats from Australia Talks data that showed those working from home full time had shifted from four per cent to 25 per cent during the height of the pandemic here and was now currently at 12 per cent.
It appeared going forward a lot of people were keen to have a mix of working from home and in the office. Cutting out their commute saved them money and time and they found they were connected and present with their families.
Of course this was dependent on what your home life was, what your set-up at home was and what you did for a living.
I personally loved going into the office.
However I was certain the genie was out of the bottle and the stats reflected this.
Those who did 0 hours working from home had shifted from 49 per cent pre-pandemic to now 37 per cent.
May 26
Wednesday and the COVID cluster in Melbourne grew to 15 people with six new cases in the community.
"It's good that everyone is linked at this stage, but we are concerned about the number and the kind of exposure sites. I cannot rule out taking some further action but we will update people as soon as we know," Victorian Acting Premier James Merlino said.
The next 24 hours were going to be crucial.
Three hundred known prmary close contacts had been tested and 80 results received so far with the rest expected in the next 24 hours.
"The exposure sites that they then generate, how many close contacts they might have, and how long they have been in the community – they are all factors we need to consider," Chief Health Officer Professor Brett Sutton said.
More than 26,000 COVID-19 tests were administered in the 24 hours to midnight Tuesday, and 15,858 vaccine doses were administered through the state.
As the cluster of cases grew to fifteen in Victoria, New South Wales residents were encouraged to postpone travel to Melbourne.
"There also several locals who had visisted one of the contact sites, a shopping mall in Melbourne, who had gotten tested with two returning negative results. There were two that I was aware of, but there were a number of others that had gone to the shopping centre," New South Wales Chief Health Officer Dr Kerry Chant explained.
'And as you can imagine, a shopping centre could have captured a broader group of people.'
The government to the north of Victoria was falling over itself to not close to their neighbour but yeah but nah but yeah but nah but.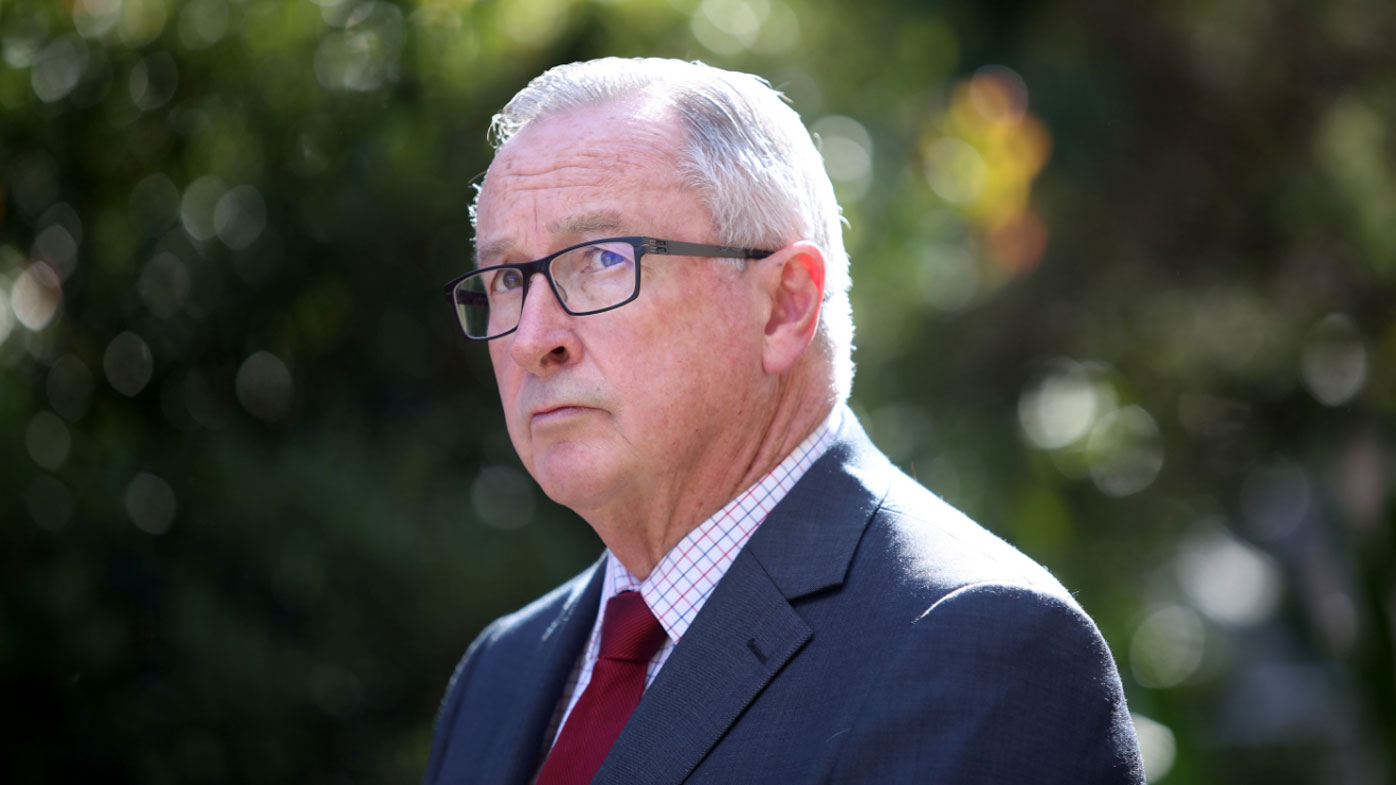 Those who had been in Greater Melbourne or Bendigo since May 12 were advised to not visit residential aged care or health care facilities unless it was to seek treatment or for compassionate reasons.
People who had been in Melbourne's far north well limit your attendance at locations at pubs, and clubs, and gyms and
Yeah large family gatherings
But you know you can still see your family and
Look avoid crowded indoor settings
But you know we won't make you quarantine at home like those mongrel Queenslanders!
But you know… speaking of your house… do you like your house yeah… houses are great!
I mean if you like your house so much that you spend the new few days there then that's probably for the best.
And if you got out and you can go out but like when you're out………………….
Don't go anywhere where there's like ooooohh…lots of people
Or old people
Or sick people
Or people with disabilities
Aaaaaaaaaaaaaaaaand if you do….
Like could you wear a mask?
Nobdoy else will be wearing a mask and we're certainly not going to mandate you wear a mask
Just like we're not going to make you quarantine
Because there is no need to do any of that and we wouldn't do that to you!
But if you could kind of do all of that then that's probably for the best but we're not going to do that because we're not like the Queensland and WA governments.
You know..
………………………………………..
Well you know………………………………….
Cause we're fucking morons.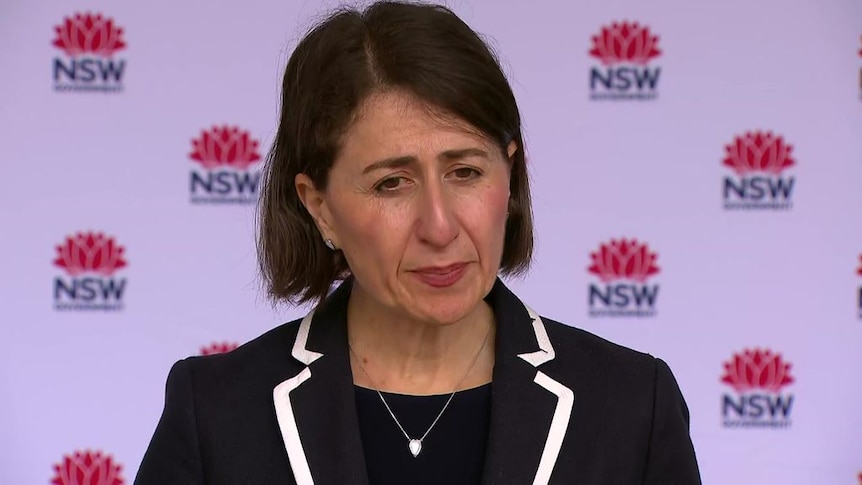 Or as they put it.
"If you don't really need to go to Greater Melbourne it might be an idea just to leave it for a few days until we get some clarity from the Victorian government as to what's going on," New South Wales Health Minister Brad Hazzard advised.
"While the vaccine is our way out [of the pandemic], we know that there's certain behaviours that we needed to embed on that journey, and one of those is if you have the most minimal symptoms, please get tested," Dr Chant said.
On Tuesday there had been 16,698 tests carried out in the state.
The same day 13,200 vaccine doses were dispensed by New South Wales Health.
So far in NSW, 1,142,002 doses had been dispensed, 371,117 by NSW Health and 770,885 by GPs and the Commonwealth.
NSW Health was stepping ahead of the national rollout getting over 40s to regsiter interest getting Pfizer jabs at their Sydney Olympic Park clinic.
There was still work to be done in Phase 1A and 1B which included front line health care workers, those who worked in quarantine or border control and their household contacts, thsoe with underlying health conditions aor disability.
Then there were the over 50s to get AstraZeneca.
The 40-49s who had registered for Pfizer were starting to get contacted.
-Lloyd Marken
ONE YEAR EARLIER: May 23, 2020
Trump went and played golf on Saturday the 23rd, on the weekend that the United States of America neared 100,000 deaths.
94,011 of the 334,534 deaths reported in the world from COVID were American.
May 25, 2020
George Floyd was murdered by a police officer in Minneapolis.
I got tested for COVID-19 for the first time returning a negative result.