April 19
Monday.
At a National Cabinet meeting the and federal leaders agreed to opening up vaccinations to anyone over 50 in Australia.
Regardless of whether the older age groups had all been vaccinated.
The thinking was as more people got more vaccinated it might grow confidence for some to get vaccinated who were sitting on the fence.
Hence starting on 2A phase of those aged 50-69 before the rest of 1B had been completed.
There wasn't a lot of coverage in the media at the moment but I can tell that not all those with disabilities or living in supported accomodation had received their vaccines yet.
"We don't want to see one vaccine that's rolling off the line and going through the approval processes and the batch testing sitting in a fridge," Morrison said.
Great…so how about getting it to those with disabilities?
"The priority of the Australian COVID-19 Vaccination Strategy remains to vaccinate vulnerable populations under priority groups 1a and 1b," the Prime Minister said.
"The medical advice remains that the AstraZeneca COVID-19 vaccine is safe and recommended for Australians over 50 years old and all states will continue to be prioritised AstraZeneca for Australians over 50 years old," he added.
"Scott Morrison promised aged care residents and disability facility residents, the most vulnerable members of our community, would be fully vaccinated by Easter, but still more than three-quarters of aged-care facilities have not had their residents fully vaccinated. This is simply not good enough; Australia needs to speed up this crucial vaccine rollout. I'd like to see a new plan with clear timelines and targets. The last one which had targets like 4 million Australians by end of March, the job done by October, is clearly in tatters, we need a new plan with revised timelines and targets," said Shadow Health Minister Mark Butler before the meeting.
Six million Australians would come under the 2A phase.
The Department of Health reported on April 14th, 2.3 million doses of the AstraZeneca vaccine had been produced in country and 714,000 received from overseas.
Breakdowns of how many people have been given which vaccine are not provided by the government or health authorities.
The changes would be potentially approved at the next National Cabinet meeting scheduled to take place on Thursday but had agreed in-principle to the changes.
The Prime Minister said National Cabinet still planned for GPs to be the primary way of dispensing vaccines to the populace but state governments would look to assist with mass vaccination sites.
Mr Morrison said the Commonwealth will continue to finalise the vaccination of residential aged care facility (RACF) residents with Pfizer using an in-reach model.
Australia remained slow in getting its country vaccinated.
This had implications for opening borders back up going forward causing issues for trade and business but as the Prime Minister Scott Morrison noted, "The pandemic is raging. globally. It's raging."
Also being discussed was mass vaccine centre hubs in particular to when Pfizer doses arrived later in the year for under 50s to get vaccinated with.
"There's a lot of work to be done given that would be effectively, if we wished, a 12-week sprint. There'd need to be plenty of planning to achieve that," said the Prime Minister.
There was also talk from the Federal Health Minister Greg Hunt about looking to set up an MRNA capacity here in Australia but it could take up to a year.
"Other countries, Germany for example, decided they wanted to manufacture their own mRNA vaccines in country, to be assured of supplies of these state of the art vaccines, and they built a factory in about six months. We've seen for months now, talk from the government and no action," countered Butler.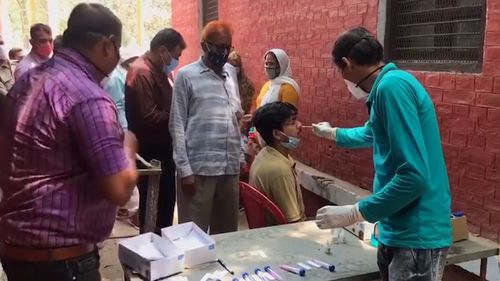 In India a surging new wave of cases and deaths continued in a country that was a major vaccine producer.
On April 19th, 2021 the World Health Organisation reported there had been 15,061,919 confirmed cases with a daily increase of 273,810. There had been 178,769 deaths with a daily increase of 1,619.
They had reported a million new cases in less than a week.
New restrictions and curfews were being put in place but the the wave was rising.
Sixty per cent of all vaccines were produced in India and the country was home to the Serum Institute of India which was the world's largest vaccine producer.
They were a major player in the global vaccine sharing initiative COVAX.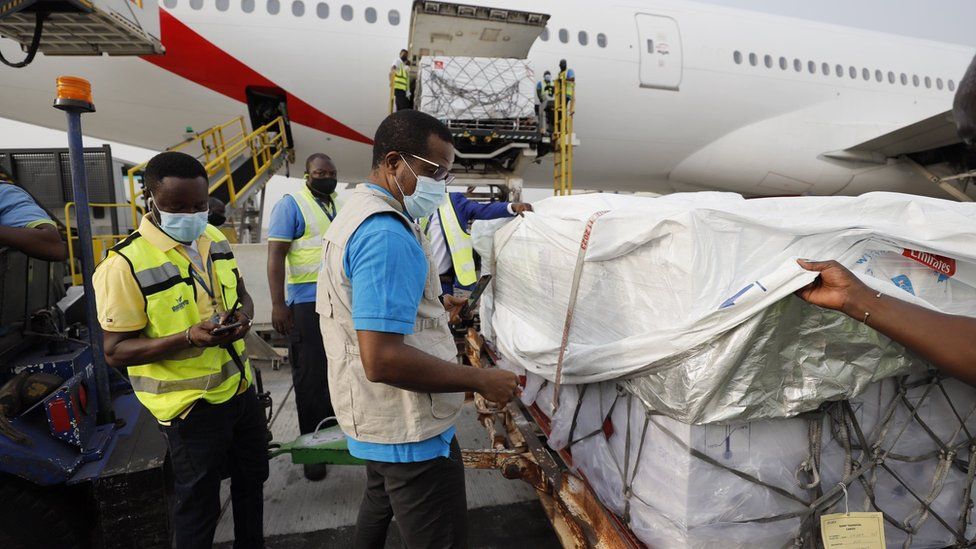 But now India was in short supply of vaccines themselves.
While vaccines could only do so much now given the spread was happening it did raise questions about the competing priorities of India's delivery of vaccines to the rest of the world and to its own people.
SII had also previously slowed down exports in January to prioritise the most vulnerable in India with vaccines. Those decisions did have impacts abroad particularly in Africa.
The world has never looked to produce vaccines on this scale in these timeframes.
The United States of America with the most number of reported cases and deaths in the world had placed a temporary ban on raw materials used for vaccine production. The European Union had also tightened restrictions around vaccine exports.
The two main vaccines in India were the Oxford-AstraZeneca vaccine also known as Covishield, and the Indian vaccine Covaxin made by Bharat Biotech and the Indian Council of Medical Research (ICMR).
Their roll out began in earnest in January with health care workers and those highest at risk. They wanted to vaccinate 300 million people by August in a country of 1.4 billion people.
Covaxin had been rushed into service before third trial efficacy data had been released but initial vaccine hesitancy had been overcome.
Still only 14.3 million Indians had been fully vaccinated and now the pandemic was raging.
The capacity to have vaccinated the whole country in such a short time would not have been possible.
In Punjab last week there had been 450,000 doses of Covishield and 30,000 doses of Covaxin in a state of 27 million.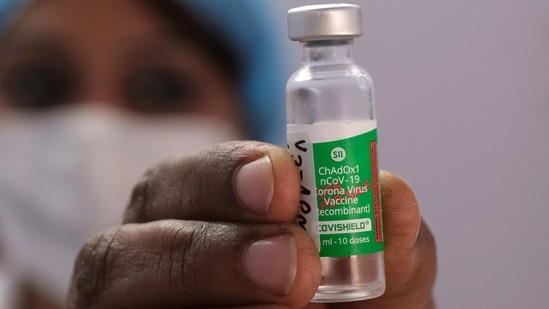 Other states had to suspend their vaccinations including the COVID ravaged Maharashtra which had also administered more than 11.1 million doses more than any other state.
Last week Prime Minister Narendra Modi in a meeting with state governors had praised the success of India's vaccination efforts.
India had become the fastest nation to reach 100 million jabs in 85 days. America had taken 89 and China 102.
The Indian government moved to receive more vaccines the same week by fast tracking approval of vaccines already approved for use in other countries.
April 21
Wednesday and my Mum and Dad got their Oxford-Astrazeneca vaccine.
This was a huge relief for me.
I am told that on the way to the centre they were a little nervous and decided to put on the radio for some music to distract themselves and a news bulletin about blood clotting came on and they promptly turned the radio off.
There were no side effects and they will get a second dose in three months time.
April 22
The Australian government announced a travel ban on all direct flights from India. That included Australians trying to return home.
312,731 new cases were reported in the country that day alone and there were now well over 2 million active cases in India at 2,291,428.
2,104 deaths had been recorded in a single day.
The death toll stood at 184,657.
One third of active cases in Australia have now orginated from returning flights from India.
The travel ban will started on April 27 and will last for two weeks until May 15 when a further decision will be made.
New South Wales was also going to have a major vaccination hub open by mid-May to delvier 30,000 doses a week.
April 23
Friday the week was coming to an end, a long weekend beckoned but perhaps appropriately on the eve of ANZAC Day the mood was sombre as Perth went into a three day lockdown, a boat with COVID cases docked in Australia and images out of India broke my heart. Just look at that masked woman at the end shaking as she cries.
A man in his 50s had flown into Melbourne on Wednesday and tested positive Friday morning. He had been in hotel quarantine for the required days then been out in the Perth Community for five days with a friend who had now tested positive.
Those 270 passengers on the flight into Melbourne would need to isolate for 14 days and were currently being contact by Victorian authorities.
Thirteen more people had tested positive in the Howard Springs quarantine facility in Darwin – all returned travellers from India in the past week. So they were deferring flights throughout May into June.
There were 18 more hotel quarantine cases in New South Wales, twelve of them returned travellers from India.
Channel Nine 9 News reported the Queensland Premier had written a letter to the Prime Minister calling for a two week freeze on any travel from India.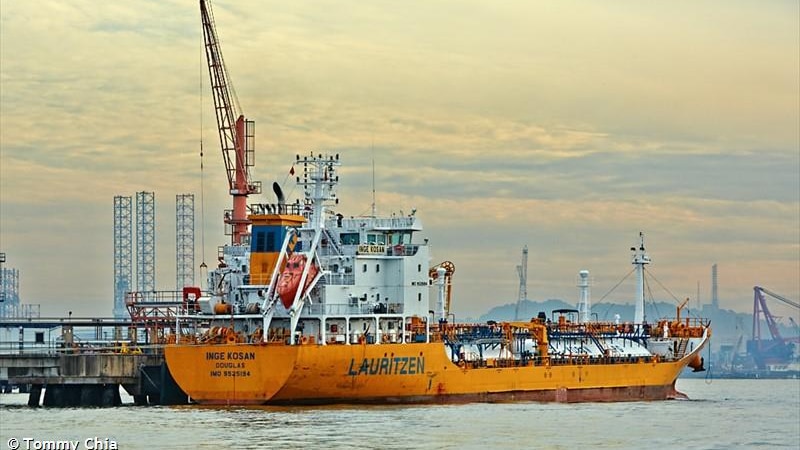 Thirteen out of fifteen Port Botany workers tested negative to COVID having boarded a tanker previously that had an outbreak of COVID on board.
The tanker Inge Kosan had travelled from Port Moresby and docked in Sydney on the 31st of March and then gone on to Vanuatu where it was detained with twelve cases on board and one death due to COVID.
But it was India that captured our attention. Well over a year into a virus that first impacted China in late 2019 had wrecked havoc but perhaps never on a scale like this.
It was heartbreaking.
Just when you think we might have seen the worst of this.
We were reminded the virus never sleeps.
It never rests.
We can't afford too either.
-Lloyd Marken