So here we are, it's been something like five months since my last published post and a lot has happened since then. We're now behind six months of news coverage, I've been keeping track of things but I've got to admit this is hardly an up to date diary. Also as I became busier with work and a few other matters, I have to admit, even keeping track of developments trailed off. When I get caught up, I'm bound to not really to have managed to have kept track of all major events.
There was also a change in circumstances, Europe opened back up, cases also went up but not at the previous rate deaths. Delta was a major game changer in terms of the spread and getting past measures that previously proved effective here in Australia. But that was more than six months ago and a new dominant strain hasn't emerged at least not in my news coverage. Okay scratch that because since writing that last sentence Omnicrom is now very well known.
While there is a measure of success in places like the UK and so many have been vaccinated across the globe the challenge to vaccinate the whole world and mitigate new variants coming to pass remains ever present. Anti-vaxxers are coming to the fore, winter looms for the northern hemisphere and my home state is about to open up its borders having mitigated the spread of COVID for close to two years? Again that last sentence written over a month ago.
People seem ready to take a hit for life to go back to normal.
What will happen next?
I don't know but I know on some level I will be writing about COVID for at least the next year but hopefully with less regularity.
I doubt I will get up to writing about August 2021 before Christmas has come and gone which will seem weird but I am committed to my path.
Again – scrap that.
I have thought about maybe doing posts clearly demarcated from COVID and not COVID but there is two problems with that. Probably then nobody would read the COVID posts and fair enough. And Two, it's all part of it. I wore masks to the Brisbane International Film Festival for example. The dramatic events of March 2020 have given way to normalcy. This diary is no longer an average joe's memory of historical events but rather a linking to news articles that covered said events and yet that became the Diary a long time ago and for a time capsule of how it felt to be observing the world as it went through this. Well like I said – I am committed.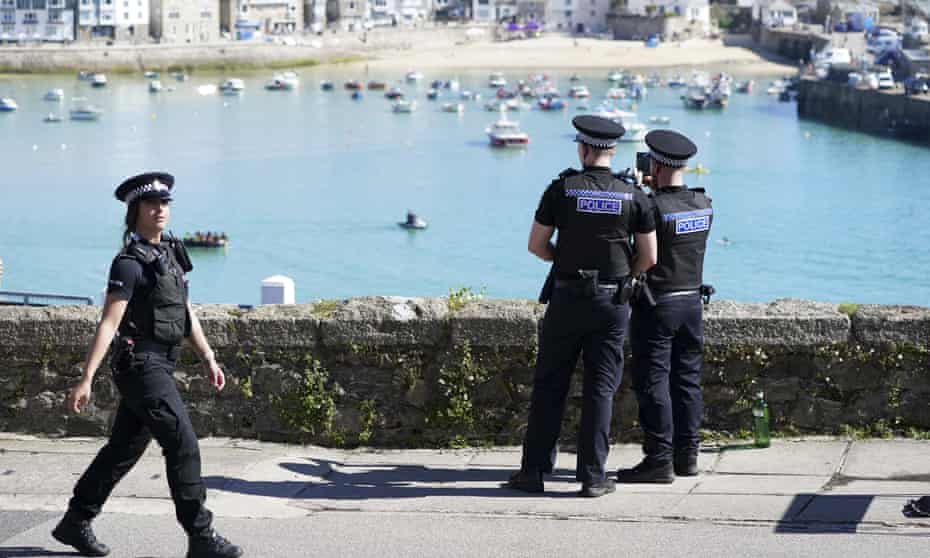 June 14, 2021
As the G7 summit wrapped up in St Ives there was concern the town would see a spike in COVID cases. Two police officers and one protester at an Extinction Rebellion Camp had got it. The camp had liaised with police to meet every standard prescribed for a COVID safe event which I always find interesting as a term to use when discussing a mass gathering.
Five local venues closed their doors as a precaution.
"Other people associated with G7 – security staff, police, media have been intermixing," said Liberal Democrat speaker Andrew George.
In Australia, Victoria recorded two new local cases in Melbourne as the state government still aimed to ease restrictions.
Both cases were close contacts of existing cases having not been out in the community during their infectious period.
On Sunday 16,932 tests had been carried out in Victoria and more importantly 13,764 vaccinations had been carried out in government run sites.
In the United Kingdom I was relieved to hear that Prime Minister Boris Johnson would hold off on coming out of lockdown for another four weeks.
England was due to move to stage four of the government's roadmap out of lockdown on 21 June, when venues and events would be allowed to operate without capacity limits and the cap on guests at weddings would be lifted. That meant limits would remain for sport clubs, cinemas and pubs and nightclubs would remain closed. Not nearly enough of a measure from where I was sitting but one that was none the less unexpected and welcomed by me.
It also meant people would be limited to six people or two households at a gathering.
The decision was in response to the new Delta variant sweeping the nation and rising case numbers but more importantly rising hospitalisations. The BBC reported, "the Delta variant which is believed to be around 60% more infectious than the previous dominant variant and twice as likely to result in hospital admissions."
Interestingly NHS England data showed on 6 June around a third of all hospital admissions were aged 55 or over, compared to a little over 70% on 6 March, and more than 80% on 6 December.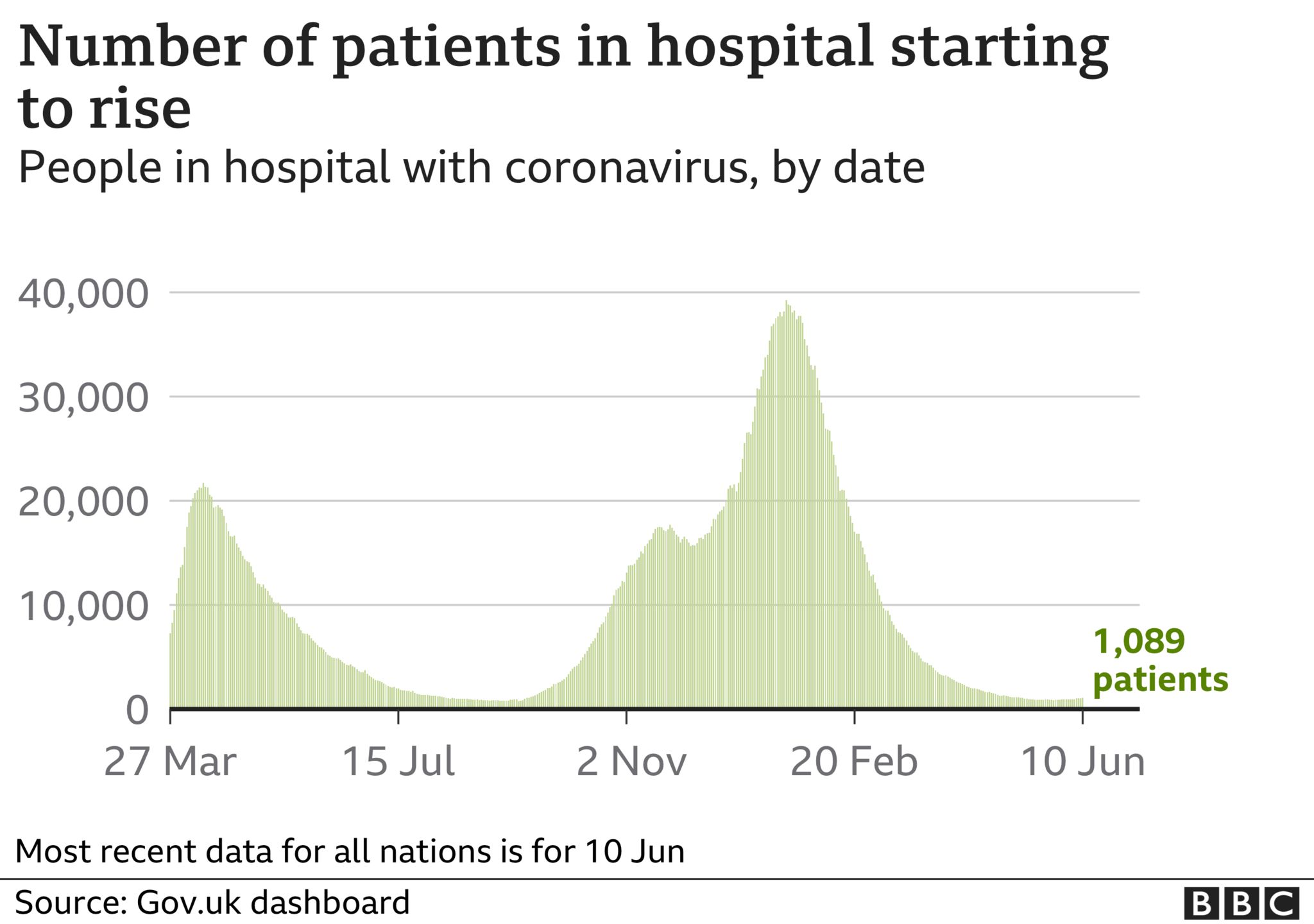 The UK government was also sending additional testing, tracing, isolation support and measures to maximise vaccine uptake in Birmingham, Blackpool, Cheshire East, Cheshire West and Chester, Liverpool City Region and Warrington.
The four weeks could allow for up to 10 million more second vaccine doses to be distributed according Health Minister Edward Argar.
June 15, 2021
Following a second clotting death in Australia involving the AstraZeneca there was talk of reviewing the age limit for the vaccine.
As of last week with three and a half million doses of the vaccine dispensed in Australia, there had been 35 definite cases of clotting and 13 probable ones. Out of those fifteen were still in hospital and one in Intensive Care.
The World Health Organisation reported in Australia there had been 30,262 confirmed cases of COVID with a daily increase of 14.
There had been 910 deaths in the country from COVID. One in the year so far on April 14th.
The European Union were not even putting in further orders for AstraZeneca.
-Lloyd Marken