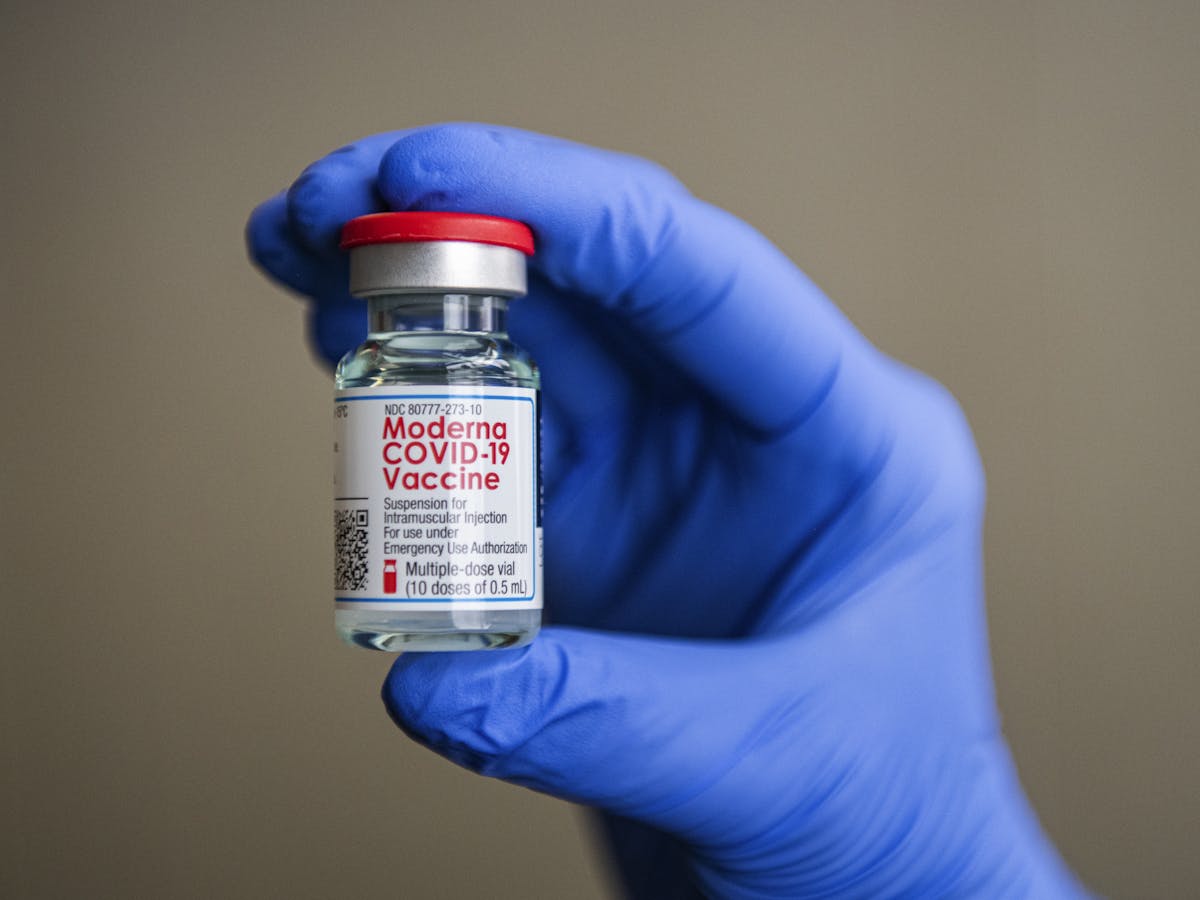 May 13
Thursday Australia announced a deal to procure 25 million doses of the American Moderna vaccine with 10 million jabs hopefully by the end of year and then 25 million booster jabs next year to deal with variants.
As the federal govenrnemt looked to set-up production of MRNA vaccines in Australia Moderna's CEO Stephane Bancel said in a statement, "We look forward to continuing discussions with Australia about establishing potential local manufacturing opportunities."
Adelaide plant BioCina who had bought a plant in Adelaide off Pfizer threw its hat into the ring as being able to produce MRNA vaccines like Moderna at its facility within 12 months.
"We can have the ability to manufacture a hundred, a hundred and fifty million doses that would serve the region rather than just Australia so there is an export oppourtunity as well," BioCina Chief Executive Ian Wisenberg said.
This followed deals with AstraZeneca, Pfizer and Novaxin and Moderna would still need to secure the Therapeutic Goods Administration.
If supplies from Pfizer were delayed maybe ones from Moderna, which had a cited efficacy rate of 94.1 per cent, might help with numbers..
"We think there is no reason why you can't mix and match vaccines. The trial data is not out yet. There's some trials being done UK looking at AstraZeneca first done and Pfizer or Moderna second dose." Department of Health Secretary Professor Brendan Murphy said looking ahead to the future.
The Univesity of South Australia was also developing a vaccine in partnership with Biotech Company Semetis had also received three million dollars from the Australian government. It was possible still a year from getting to the market. 
In New South Wales 7,500 people got vaccinated in one day.
WIth 7 new cases of blood clots in Australia there were now 18 cases of blood clots from 1,800,000 vaccinations in Australia. That was 1 in a 100,000 chance of having it happening to you someone vaccinated. Remember 1 in 600 Americans had died from COVID last year.
An independent panel for the handling of the pandemic released its findings.
It didn't get much news coverage despite holding many lessons for I learn from not just for future pandemics for the current ongoing one.
Some critical points were the sharing of information between nations, empowering the World Health Organisation and effectively in terms of the outbreak in the West a lack of action throughout the month of February, 2020.
ABC News reported some suggestions were a disease surveillance system that could publish information about developments in a country they were working in without the need to get permission to do so and rich countries doing more to vaccinate poorer nations.
Let's hope some lessons are learned from the panel's findings.
On the 12th of May, 2021 the World Health Organisation recorded in India there had been 4,205 deaths in one day.
A new record.
May 14
A new step in the vaccine roll-out a week on from the 2A cohort was due to start next Monday with 400,000 Pfizer doses to be dispensed to 14 different sites across Victoria for a small group of those under age 50.
You had to make a booking and priority would be given to critical and high risk workers, adults with underlying health conditions, disabiltiy and aged care carers and workers.
Uber Drivers and public transport workers could make a booking from May 24th the following Monday.
Victorian Acting Premier James Merlino advised the state was averaging 8,000 vaccinations a day. A testing clinic at the Melbourne Showgrounds would also open a mass vaccination hub on Monday as well.
"I am very supportive of any measures to get as many people vaccinated as possible as quickly as possible. Winter is coming," Shadow Health Minister Georgie Crozier said.
The bulk of contract tracing and COVID tests following in the wake of a man who had tested positive earlier in the week having travelled from Adelaide had returned negative results with no new daily community cases. The man had originally departed India on the 19th of April and travelled via the Maldives and Singapore.
Channel Nine News reported three hundred thousand vaccine doses had been given out so far in the state.
In Great Britain, Prime Minister Boris Johnson warned the staged steps to lower restrictions could be disrupted by the Indian strain which was spreading through Great Britain.
In one week Public Health England reproted cases of the variant had tripled in the country with 1,255 in England, 35 in Scotland, 12 in Northern Ireland and eleven in Wales.
On May 14th, 2021 the World Health Organisation reported in the United Kingdom there were 2,656 new daily cases.
On Monday England was due to open up pubs and restaurants and six people from two households could gather at one of their places.
After that was the fourth and final step due June 21 where there will be no limits on social gatherings indoors or outdoors, no limits on weddings and nightclubs will re-open.
That seemed to still be on the cards but the PM warned, "I have to level with you that this new variant could pose a serious disruption to our progress and could make it more difficult to move to step four in June."
The British Army were deployed to the towns Blackburn and Bolton to help with handing out test kits.
Mobile testing units had been set up Bolton and opening hours and delivery of doses had been increased at that town's vaccination centres.
A rapid response team of 100 nurses, public health advisers and environmental health officers had also been sent.
In the United States of America the Centers for Disease Control (CDC) eased indoor mask wearing guidance for vaccinated people allowing them to not wear masks in most indoor places.
The CDC guidelines showed quite clearly by vaccinating you were less at risk and could engage in more activities.
As vaccinations slowed down there was a push to encourage more of the populace to drive those vaccinated numbers just a little higher.
Governors were doing their part like in Ohio where vaccinated adults could go in the draw to win one million U.S. dollars. I'll do it for free but God Bless America.
But New York Mayor Bill De Blasio was a man more after my own heart tucking into fast food that New Yorkers could get from Shake Shack if they got vaccinated. Free fries and a burger?! Hmmmmmm.
God Bless America!
And God bless Bill de Blasio, don't listen to the haters Mr Mayor, you looked good tucking into that burger. I would've made a meal of it.
-Lloyd Marken
ONE YEAR EARLIER: May 13, 2020
The number of unemployed was cited as 10% or 1.4million Australians. This was the highest unemployment rate since the early 1990s recession in Australia and in which unemployment had risen at a far slower rate then during the pandemic.
May 14, 2020
A MacDonalds at Fawkner in Melbourne Victoria had 90 staff tested and isolated pending results after a break-out of eight COVID-19 cases from the fast food outlet including four staff members and four family members of a worker.