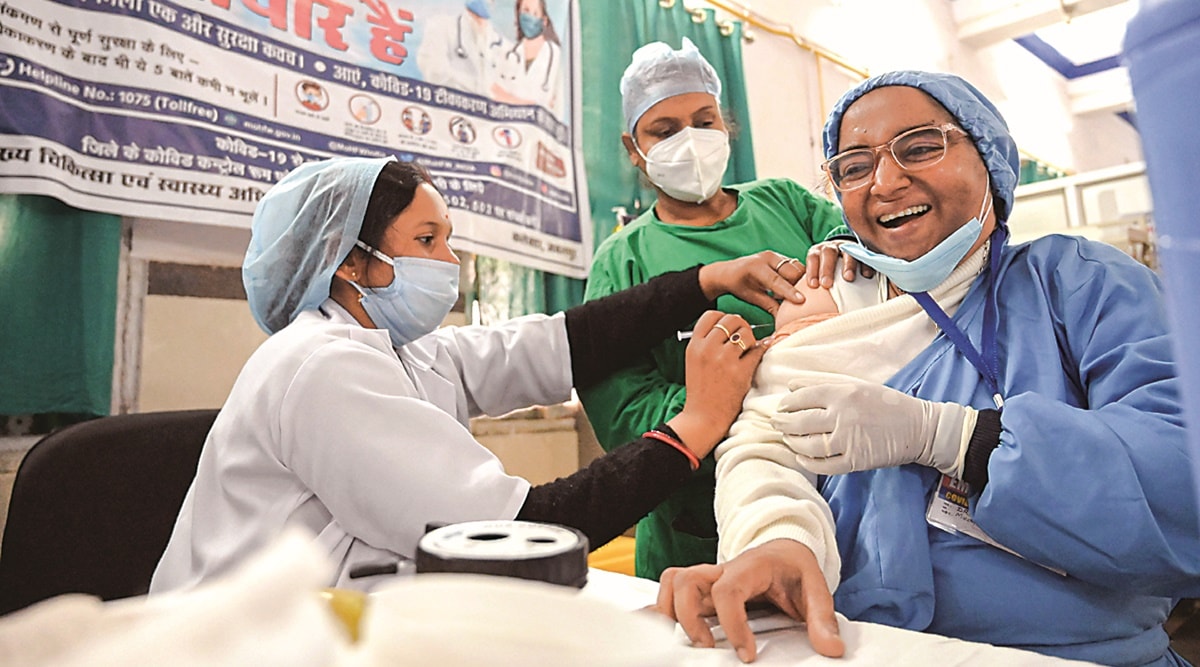 February 28
On Sunday 300,000 doses of the AstraZeneca vaccine arrived in Western Sydney from Europe.
CSL Limited was going to produce 50 million doses of the vaccine locally and starting from late March the hope was for them to produce 1 million doses a week.
The hope was to have the whole population vaccinated by October. Of course I am writing this from a later date that saw has seen a dramatic change to those projections but at the time there was great hope in these new arriving and administered vaccines.
On Sunday news came that the U.S. had approved the previously covered Johnson and Johnson vaccine.
Vaccines were being dispersed throughout the world but the race was on.
Six billion people to be vaccinated or at least enough to reach herd immunity.
To stop the virus from continuing to mutate.
To stop one more person dying that could have been saved.
Logistically there was nothing like it. It was the greatest undertaking we had ever undertaken. Against the greatest crisis of our lifetimes.
The Indian government was racing to get an inital 300 million it most at risk vaccinated like police, defence, teachers, sanitation workers and health care staff. The next phase was to include people over 60 and those younger with underlying health care conditions. The vaccines being administered were AstraZeneca and the Indian produced Covaxin which had been rushed into service before trials were completed. The government aimed to reach a goal of 5 million jabs administered daily.
The Australian Broadcasting News reported on the recent uptick in cases in India following a lull. They cited a report that showed over half of New Delhi residents had developed COVID anti-bodies meaning so many people had caught COVID that the population was nearing achieiving herd immunity. To say nothing of the high amount of deaths. Worse yet that immunity would not protect against new variants in the community.
India was about to expereince a crashing second wave.
Their vaccine roll out continued in earnest.
On the 28th of February the World Health Organisation reported there had been 113,443,826 confirmed cases globally with a daily increase of 401,933.
There had been 2,525,729 deaths worldwide with a daily increase of 8,582.
In Australia there had been 28,965 confirmed cases with a daily increase of seven. There had been 909 deaths.
In Canada there had been 861,472 confirmed cases with a daily increase of 3,255. There had been 21,915 deaths with a daily increase of 50.
In the United Kindgom there had been 4,173,691 confirmed cases with a daily increase of 6,567. There had been 122,705 deaths with a daily increase of 290.
In India there had been 11,096,731 confirmed cases with a daily increase of 16,752. There had been 157,051 deaths with a daily increase of 113.
India had reached 11 million cases on the 22nd of February with 11,005,850.
Brazil had reached 10 million cases on the 20th of February with 10,030,626. Only three countries had reported 10 million or more cases. The South American nation had also reached 243,457 deaths the same day.
On the 28th of February in the United States of America there had been 28,174,978 confirmed cases with a daily increase of 72,812. There had been 506,760 deaths with a daily increase of 2,106.
-Lloyd Marken