February 22
The first Queenslander to receive a COVID vaccine in my home state was Gold Coast nurse Zoe Park. The nurse who worked in a COVID ward received a Pfizer jab on monday morning with an estimated 180 receipients following her the same day.
The nurse didn't mince words about the impact of the disease or the relief the added safety of the vaccine could mean for frontline workers.
"It's a very serious thing – I've seen families being torn apart from it. It's really, it's really sad what it has done to the patients affected and their families," Park said.
"It's really scary for healthcare workers to be going home and potentially exposing their family to that as well, so (the vaccine is) very exciting," the nurse added.
It had been over one year since the 28th of January when the first case of COVID-19 had been confirmed in Queensland and the patient put into isolation at the Gold Coast University Hospital. 
On the day of the first vaccine being administered in the state there had been 1,323 cases all up, 1,912,189 tests administered and six deaths.
But now there was hope.
It was amazing to think what a difference a year makes.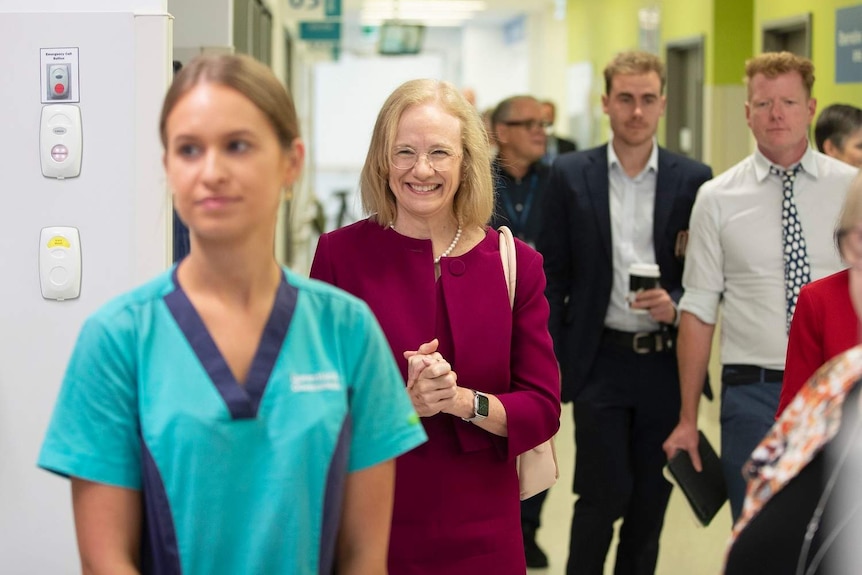 "I desperately, desperately hoped this would be where we'd be. I didn't think we'd reach it, so today is just absolutely fantastic. Just over a year to be vaccinating the first person is … I'm lost for words and I'm not often lost for words — it is just brilliant," said Queensland Chief Health Officer Dr Jeanette Young.
"This is the answer: we have five million Queenslanders here and if we want to keep five million Queenslanders safe, we need you to get vaccinated," Queensland Health Minister Yvette D'Ath said.
"One down, five million minus one to go," added Dr Young.
Wednesday would see vaccines dispersed in Brisbane and Friday the first ones in Cairns.
The aim was for 1,000 vaccinations to be administered this first week but more like 10,000 the following week which would also include vaccinations occuring at the Townsville University Hospital, the Sunshine Coast University Hospital and my old stomping ground the Royal Brisbane and Women's Hospital.
This was the start of the roll out of category 1A to cover 125,000 peopl  which included health care workers, border and hotel quarantine staff.
There were two new cases reported in Queensland bringing the total to 7 active cases in the state.
With a population of 25 million the majority of Australian were scheduled to receive the AztraZeneca vaccine which would be producted locally by CSL Ltd by the middle of March. It was expected 4 million Australian would be vaccinated by the end of March and all by the end of October.
In Victoria 100 frontline health care workers were vaccinated at Monash Health, the site and staff who had treated Australia's very first COVID-19 patient.
Nurse Manager Rachel Hogben was one of those vaccinated, the woman who had been tasked with leading the care of 35 COVID patients at the height of the second wave in Victoria.
"We're now on the offensive you know we're no longer acting defensively against this. We're actually on the offensive and it's an amazing day," Nurse Hogben said.
An amazing day and an amazing person.
I have been heartened by the sights of initial vaccinations and which have shown so many of the nurses and doctors who put it on the line for their communities now being offered the first real protection we could provide them. They deserve that but they also deserve our thanks. They deserve monuments and medals and tickertape parades but most of all they deserve whatever they need because they have given us everything they have.
The World Health Organisation reported on the 22nd of February, 2021 there had been 28,9626 confirmed cases with a daily increase of six. There had been 909 deaths.
In the United Kingdom Prime Minister Boris Johnson set a roap map for coming out of lockdown.
It involved four steps spaced five weeks apart each, the intention was not go back on any of them but Boris allowed that they may to.
Step 1 which obviously caught my attention was on the 8th of March all schools will re-open with outdoor sports allowed. Two people could share a coffee, drink or picnic in a park too.
I obviously not happy about this, teachers I knew in England did not have a snow ball's chance of receiving their first jab before May and the reactions by schools to COVID cases over the winter made me all too aware of the potential risk those that I cared about were facing.
The BBC reported pupils can access tests and be required to face coverings in classrooms and shared spaces like corridors.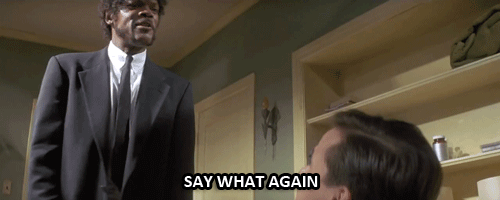 It was also scheduled for the 29th of March, 2021 and would allow outdoor gatherings of six people and between two households. Tennis and baseketball courts would also re-open.
Step 2 on the 12th of April, it was intended non-essential retail, shops, hairdressers, gyms, swimming pools, public libraries, caravan parks and camp sites and outdoor hospitality like zoos, beer gardens, theme parks and bottleos could re-open.
Funerals could occur with 30 people and weddings with 15.
However there would be no visits between households in doors.
The hospitality curfews woudl end and a revew of international travel restrictions would be announced.
Step 3 on the 17th of May, two households could visit each other and gatherings of six friends in a pub could take place.
Outdoors gathering could be as large as 30 people.
Thirty was also the number allowed at weddings, funerals and wakes.
Cinemas, musuems, hotels, sporting and performance arts venues would re-open with social distance measures in place. Upt to 10,000 spectators could attend football stadiums.
As mentioned by Beetley Pete at the time there was talk of vaccine passports to help indoor venues to re-open safely.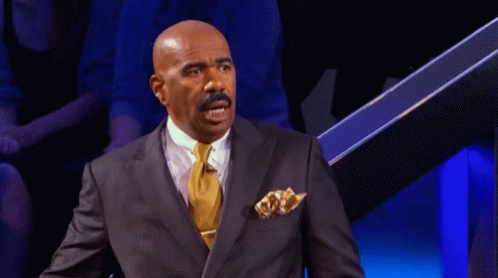 Before Step 4 took place, scheduled for the 21st of June, there would be a review of long term measures like mask wearing and social distancing of one metre plus. Also to be looked at was the working from home guidelines, visitors for aged care residents, remaining restrictions for weddings and funerals and opening up of live music venues and nightclubs.
Rate of vaccinations, new cases and new variants would inform all decisions. 
Certainly not at the rate he was going. Despite this the lockdown had been in effect for qutie some time and had not seen an immediate rush out of it following lower numbers. Some coverage here in Australia showed people living in England fatigured by it and over it. I had been very grateful for it. I believe it had saved lives.
Professor Neil Ferguson of the Imperial College London publicly stated the roadmap struck the right balance but warned re-opening schools increased the risk of further cases.
UK Chief Scientific Adviser Sir Patrick Vallance said the five week gap was important and that measures such face coverings, hand washing and self isolation may be needed during the following winter.
The BBC reported there had been over 17 million first jabs administered.
The World Health Organisation reported on the 22nd of February there had been in the UK 4,122,421 confirmed cases with a daily increase of 8,050. There had been 120,580 deaths with a daily increase of 215.
-Lloyd Marken