February 05
When we came out of the three day lockdown in the wider Brisbane area on the 11th of January, 2021 it started a 10 day period of having to wear a mask until 1am Friday 22JAN2021. At work or outside where you couldn't socially distance. In ride shares, public transport, shopping centres, churches, hospitals and cinemas. Basically if it was public and indoors you had to wear it.
On the 21st of January as I walked around Toowong Village, every proprietor and customer had a mask on.
The next day on the 22nd, I was still wearing a mask and I was not alone but plenty of people were not.
I still did though.
Over the next couple of weeks I worked from home and seldom went anywhere.
On Friday the 5th of February I wore my mask walking from my car to the office. Took it off at my desk. Put it back on as I left to get my morning coffee. When I got to Toowong village just two weeks after the mask mandate had ended and we had been told to keep one on our person at all times.
There was no one but me wearing a mask.
It is weird wearing a mask when no one else it.
Why should I care if others aren't doing it?
But at some point throughout the day my mask went in my pocket and didn't come back out again.
On the 5th of February there five known active cases in Queensland.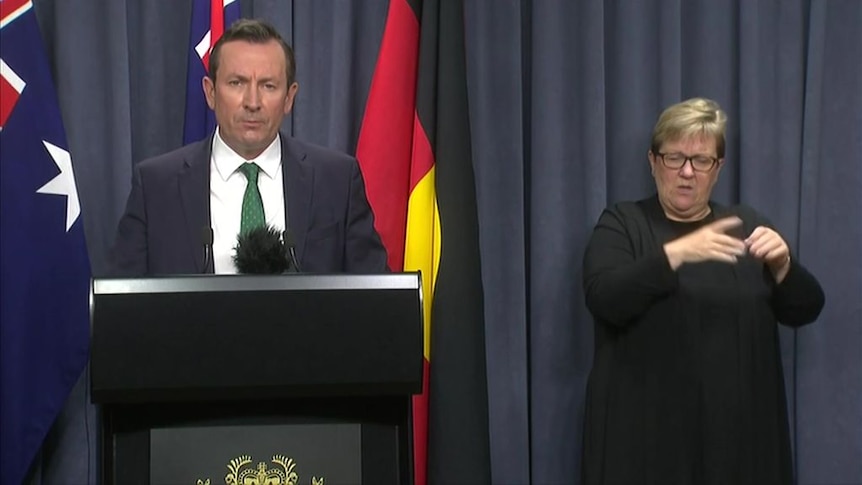 In Western Australia after reporting no new cases in the community that day, the lockdown in Perth, Peel and the South West region would end as scheduled at 6pm.
Travel in and out of Perth and Peel would remain restricted allowed for reasons such as work or compassionate grounds.
This and other restrictions would remain in place until Sunday February 14.
You could have a gathering of 20 people in your home, hospitality, retail, fitness venues and weddings were capped at 150 people.
A 20-person gathering limit will apply in homes, while hospitality, entertainment, retail and fitness venues and weddings will have their capacity capped at 150 people until February 14.
Nightclubs and casinos were still shut and bars only had seating service.
School would resume Monday.
Masks remained mandatory too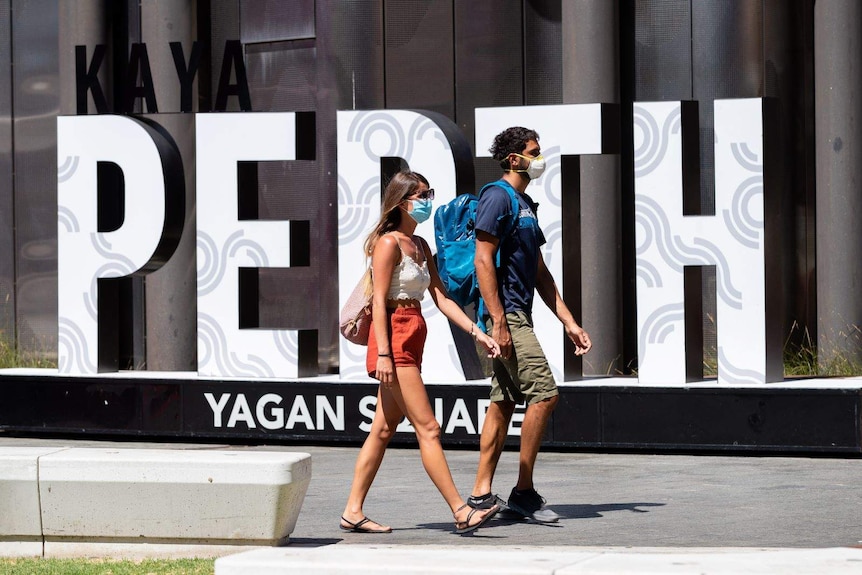 "Masks will remain mandatory, both indoors and outdoors and on public transport. However, you will no longer be required to wear a mask during vigorous outdoor exercise. I know it might be annoying, I've taken a while to get used to it myself but it's an extra precaution that gives us the confidence to open back up," the Premier said.
Health Minister Roger Cook had some advice about the way people interpreted the rules of mask wearing.
"A round of golf is not rigorous exercise, but a run around the block is, riding your bike is vigorous, a stroll through the park is not. If you're actively eating or drinking, it's difficult to have your mask on for a period of time, just make an effort to continue to be cautious over the coming week," Cook said
There elements of the community and the media cough Sky News dickheads cough who had been critical of the WA's snap lockdown following one case of the UK strain in the community.
"Was it an overreaction? I don't think so because let's imagine had we not done this and we had cases out there incubating in the community and people moving around and spreading it, and then next week we suddenly had a big eruptions of cases around Perth. Then everyone would rightfully be saying 'why didn't you take action earlier?'" said McGowan.
There had been no new cases reported, 189 of the 191 close contacts of the guard had now tested negative. Two tests were pending.
McGowan's Health Minister Roger Cook backed up his leader.
"We think it was appropriate given that we were dealing with an individual who had been infectious in the community for a few days. We know from the contact tracing he'd had contact with a lot of people and had been to many venues and we knew he'd been infected with the UK strain of the disease. So we really thought that it was important that we move swiftly and decisively," Cook said.
"West Australians have what it takes to really respond in a way which crushes the virus, so we've asked the people of Western Australia to just persevere for another [eight] days. We know that it's an inconvenience, but we think it's an important precaution."
Similar to the Queenland lockdown earlier in January, Western Australia was following a similar model of a snap lockdown to lower potential in the community while contract tracing was carriod out.
Followed by some restrictions and mandatory mask wearing for the following fornight approximately which covered an incubation period.
There were plenty of examples thorughout the world that showed incubation could offer beyond the two weeks and that restrictions in place could not stop spread but from a numbers game the health authorities in these states had decided it was an effective way to manage the risk and the results had been good.
Nonetheless Cook did point out that risk was still there particularly during this fortnight and that the state remained in the danger zone.
"If any of the close contacts of case 903 become COVID positive, that wouldn't be so much of a problem because they're already isolating and we're testing them vigorously over the course of this and next week. But if we saw a mystery case come out, someone that wasn't captured under the contact tracing process, hadn't been tested this week, well that would be cause for concern," Mr Cook said.
Mr McGowan said 189 of the 191 close contacts of the security guard had now tested negative.
Test results for the other two are still pending.
Premier Mark McGowan seemed happy saying, "Our contact tracing system has worked effectively and our surge capacity in our testing has worked magnificently well."
Those wanting to travel out of and into those regions can only do so for essential reasons, such as work or on compassionate grounds, and they would have to wear a a mask and apply for a G2G pass.
McGowan was unapologetic about the the unpredictable nature of lockdowns saying, "We are dealing with these dangerous, virulent, strains of the virus that are mutating and seem to be highly transmissible."
However the government was offerring $500 offset to power bills to small businesses as part of $43 million dollar package.
"I understand many small businesses have been hit this week and this next week will still be difficult with our transitional restrictions," Mr McGowan said.
The Opposition Leader Zak Kirkup thought $10,000 in support would be more appropriate.
"Western Australian small businesses deserve better than what this government has announced … a $500 credit simply doesn't go far enough and doesn't give the businesses here the support that they deserve," Mr Kirkup said.
Australian Hotels Association (AHA) WA chief executive Bradley Woods estimated over $100 million in revenu has been lost due to the five day lockdown.
Western Australia Health Minister Roger Cook declared that hotel quarantine security guards would not be able to work other days while doing that role.
The plan to increase WA's intake of returned overseas travellers would be delayed until the end of February.
Western Australia Police Commissioner Chris Dawson was full of praise for the community too.
"We know it's been very inconvenient for many people, but the way the community has responded has been magnificent and it has helped us to get on top of this latest COVID-19 problem. The fact that police have handed out more masks than infringements, I think, reflects the values of all Western Australians and their commitment to each other," Commissioner Dawson said.
"To my fellow Western Australians, I thank you. I also want to say that I regret and apologise for any distress, loss or inconvenience the events of this week has caused. I know it has been hard and I wish it didn't happen," Premier Gowan said.
"The sacrifices made this week, the commitment by everyone to do the right thing, has been incredible."
-Lloyd Marken