January 28
On Thursday the World Health Organisation reported there had been more than 100 million confirmed cases globally with a daily increase of 589,451 bringing the total to 100,511,774.
Queensland Premier Annastacia Palaszczuk announced that come next monday, the first day of February that travellers from 35 LGAs from Greater Sydney could come to Queensland for the first time since the 21st of December, 2020.
There had been a hard border in place between Queensland and New South Wales from the 25th of March, 2020 to the 10th of July, 2020.
That hard border was put in place again from the 8th of August, 2020 until the 3rd of November, 2020. 
On that day while the hard border came down for the state, residents of the Greater Sydney area would be stopped at border checkpoints.
Just under a month later on the 1st of December, 2020 they were welcome too.
But with the Avalon and Berala clusters on the eve of Christmas residents of the 35 LGAs of Greater Sydney were shut out on the 21st of December. 
The hard border with all of New South Wales resumed the next day.
Now the border was going to be open to all, no border declaration passes because there were no hotspots in the country.
The 28 day rule of no community transmission in New South Wales which was a previous benchmark had not been met – it had only been 12 days.
"No, we haven't ignored the rules at all. [Queensland's Chief Health Officer] Dr Young is very confident in her discussions with the Chief Health Officer of New South Wales and those cases can be related back to the original clusters, so she's very confident the 28 days has been met," advised Premier Palaszczuk. 
There was a hint of a sales pitch to proceedings.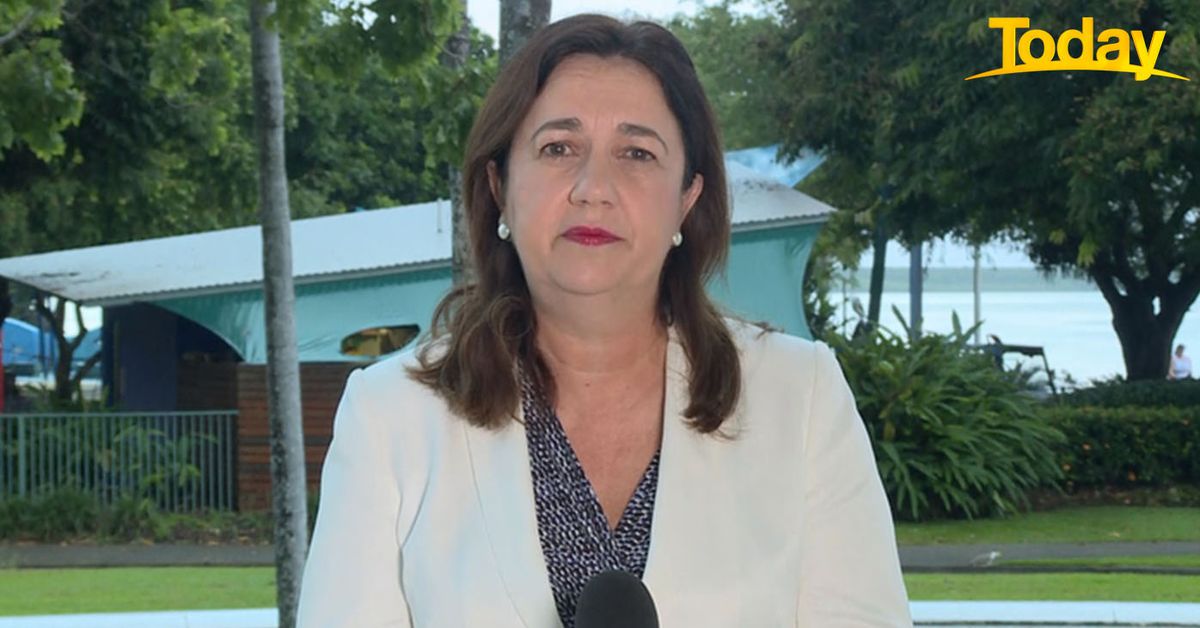 "I think you'll see a lot more collective response from premiers and first ministers, to try and get this right. As we've seen, the hotspot program has been working quite well. Now is a great opportunity to start making [travel] plans, especially around the Easter holidays," she said.
The Federal Jobkeeper program was due to end soon and the Far North had been sufferring without international tourists and disruptions to domestic travel compounded the issue. Jobkeeper it was said had been a lifeline and the Federal government held those pursestrings.
More on brand was the Premier's declaration, "If there was an outbreak of that UK variant strain, I think we'd have to shut down immediately like we did in Brisbane, but fingers crossed that won't happen."
New South Wales Premier Gladys Berejiklian told during a radio interview welcomed the news.
"The important thing is that the right outcome is achieved. We haven't had a hotspot in NSW for a while and even if we do, the whole state doesn't need to suffer. I hope this brings a lot of joy and relief to people and that people are reunited. That's my wish for them," she said.
The bulk of national media is based out of Sydney and Melbourne and there had definitely been a slant from all media outlets to be critical of Queensland and Western Australia border closures. Not so much the Northern Territory. I guess the elites were upset they couldn't travel to the Gold Coast or Cairns but were okay if they missed out of Darwin or Launceston. More their loss if you ask me.
New South Wales Premier Gladys Berejiklian advised that maybe the Queensland Premier was a victim of her own policy. 
Palaszczuk batted away the remark with, "We'll just let New South Wales be New South Wales."
If you're a Queensland you'll understand how that brought a smile to my face. 
"It has been a really, really long haul, and it has been tough on everybody, but I've always maintained, I have to keep Queenslanders safe," the Queensland Premier said.
Palaszczuk's caution and 21 changes to border passage over the past year had paid dividends. 1,386 confirmed cases in the state since the pandemic began and only six unfortunate deaths.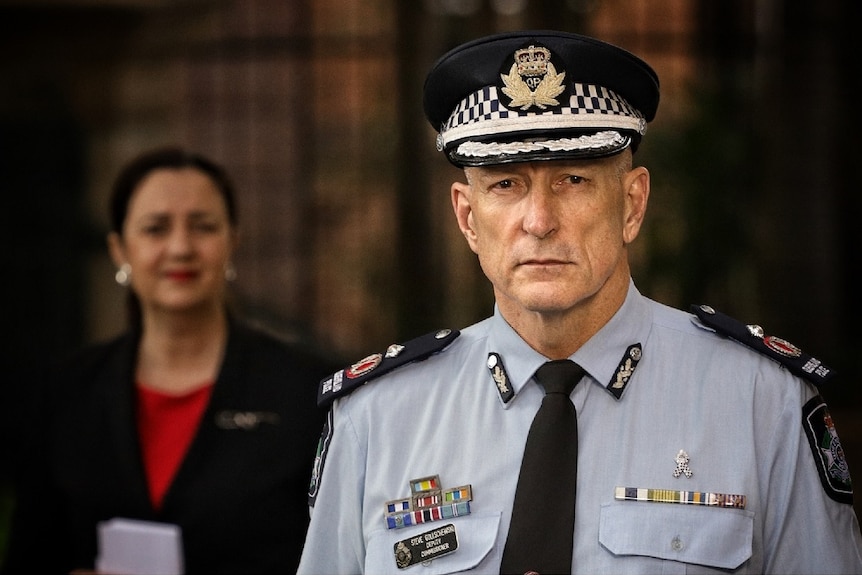 The change to the border would help redirect Queensland police manpower to other efforts.
"At maximum commitment, we're up to 1,300 police per roster and at the moment we're under 800 and that's at any given time," Deputy Police Commissioner Steve Gollschewski said.
In the past twelve months Queensland Police had dealt with 7 million border declaration passes, processed 700,000 people through airports and checked 1.28 million vehicles at border checkpoints. 
Only 2,670 infringment notices had been handed out and 238 court orders filed for serious offences. 
"Those statistics tell you that by and large, overwhelmingly the Queensland community has done the right thing," Deputy Commissioner Gollschewski said.
It had been one year since the first COVID case in Queensland was discovered and the next day would be one year since Queensland had declared a health emergency in response to the pandemic. 
"We're all starting to see a bit of a light at the end of the tunnel with the rollout of the vaccine imminent. I know there's nowhere else I'd rather be on the globe at the moment — we're going pretty well. No-one handed us the handbook on how to police pandemics back in January last year — because there isn't one. We've had our eyes wide open and realised there is no playbook for this," Deputy Commissioner Gollschewski said.
South Australia was relaxing travel from New South Wales and there were hints Victoria would make a similar decision.
Western Australia had changed their restrictions a week earlier on the 22nd of January, allowing people from Queenland and New South Wales to enter WA if they quarantined for 14 days and had a COIVD test.
My best friend was getting married in Sydney, the change to the border restrictions meant I would be able to go but the wedding was more than two weeks away and a lot could happen in two weeks with COVID.
-Lloyd Marken