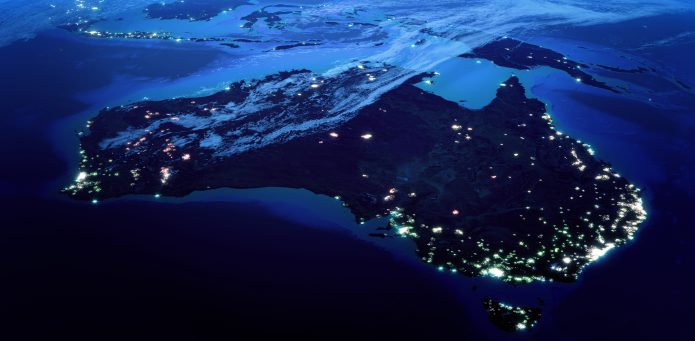 January 24
There was an interesting report from the Australian Broadcasting Corporation which highlighted yet again a two speed economy in the country.
There had been a 1.9 billion dollar jump in savings from pre-COVID trends.
The richer you were the richer you were probably getting, the poorer you were the poorer you were probably getting. Car sales were up, house buying was up too and consumer spending was almost back to normal.
But!
Those on lower incomes jobs were more likely to have lost work or lost income.
There had even been job growth in high income work!
Generally speaking people who could afford a holiday, a night out, international travel – well they saved. And the people who drove their ubers, served them drinks, and cleaned their hotel rooms. Well they lost out.
The poorer got poorer and the richer saved money.
January 25
It was one year since the first Australian COVID-19 case was discovered in Australia.
One year on the World Health Organisation reported there had been 28,766 confirmed cases with a daily increase of five. There had been 909 Australians that had died from the disease.
On the same day the Pfizer vaccine was approved for use in Australia although the AztraZeneca vaccine was going to be the main one used in Australia, the Pfizer one was the first to approve.
ABC analyst Casey Briggs did advise it would, "We'll be waiting a little while longer before anyone actually gets a jab in this country."
These words ring even more true given how slowly the vaccination roll out has been.
Fifty to sixty countries had been involved in vaccinating with 64 million doses given out globally.
Israel was one of the most vaccinated countries in the world with 41.8 doses per 100 people which was very needed given they had recorded their highest daily increase of of new cases of 10,116 on the 20th of January, 2021. Five days later there 594,820 confirmed cases and 4,390 Israeli deaths.
The United Arab Emirates, Seychelles and Bahrain populations were also reaching some of the highest vaccination levels in the world.
By the way I love the way anchor Michael Rennie crosses to Casey Briggs. Often feels like some passive aggressive stuff there or maybe some sexual tension. Who knows on air chemistry is a hard thing to build.
January 27
John Hopkins university reported 100 million people globally had been infected by COVID and over two million deaths.
Another grim milestone.
And as ABC Analyst Casey Briggs pointed out, "When we hit these big numbers that it is worth remembering always that this is the the lower estimate. These are the ones that we've found, these are the ones that have tested positive."
There was an interesting conversation about the global COVID figures but no hard facts.
I held my breath last year to see how COVID would rip through the third world and places like Africa yet North America and Europe are still faring the worst in terms of numbers.
There were a variety of factors at play there, warmer climates could help although tell that to people living through the pandemic in South America.
Secondly reporting was not as vast, accurate or even ongoing in some countries.
Also some of these countries were ruled by dictators who could shut down the populace in a way other nations would not.
There was also the factor that some poorer nations had lived through several previous pandemics and had learnt some hard lessons.
Portugal it was reported now had the highest per capita rate in the world.
Portugal did not shut down over Christmas. Imagine if the UK had done the same?
There was good news for Sydneysiders too restrictions were due to ease on Friday.
Given I was potentially planning a trip to Sydney in the immediate future this was either good news or bad news. With the lower of restrictions it may encourage the Queensland government to change their border stance. Bad news in the sense that if it led to an outbreak the borders would stay up.
Five visitors in a home was increased to 30.
Fifty people could gather together outdoors.
Three hundred could attend a funeral or a wedding, although only a bridal party of twenty could dance.
No cap on hospitality venue numbers but a four square metre rule was in place. Hopes for a two square metres rule in two weeks it was reported could double numbers at venues.
People did not have to wear masks but were encouraged to where they could not effectively maintain social distancing.
The one year anniversary of COVID in Australia coincided with Australia day.
Australia is sometimes referred to as 'the lucky country'. I certainly felt lucky to live in Australia this past year. Lucky that after many years of intermittent work I had a permanent job during a global crisis. I had enjoyed holidays, saved up money while others lost everything. I sought to help where I could but the suffering has been so vast. Our luck has been undeniable in the face of the plight of others.
A loss of 909 in comparison to 100,000 or 400,000 or two million is undeniable.
And it sticks to the forefront of your mind when the 100,000 is in a country where a family member lives.
So yes Australia has been the lucky country.
Not without its own failures, not without its own loss and not without its own need to remain vigilant as we hope the situation changes with the roll out of vaccines across the globe and its going to need be the globe and fast if we want this to have a chance of working.
But for now I had to count my blessings.
On the 27th of January the World Health Organisation reported there had been 99,921,895 globally with a daily increase of 487,000.
There had been 2,155,748 deaths globally with a daily increase of 13,447.
Two million deaths has been reached on the 16th of January with 2,007,200 souls lost.
The highest daily increase globally of new cases was 842,448 on the 20th of December, 2020 a little over a month earlier.
The highest number of daily deaths globally would be the next day with 16,716 reported on the 28th of January, 2021.
In Australia there were 28,780 confirmed cases with a daily increase of three. There were 909 deaths.
In Canada there were 753,011 confirmed cases with a daily increase of 5,628. There were 19,238 deaths with a daily increase of 144.
In the United Kingdom there were 3,689,750 confirmed cases with a daily increase of 20,088. There had been 100,162 deaths with a daily increase 1,631.
The United Kingdom had officially reached more than 100,000 deaths.
Prime Minister Boris Johnson said he took full responsibility but I don't know if that good enough given the precdent of decisions taken by other countries. I'm no expert but Johnson's strategies were slow in comparison to othe countries and saying you took full responsibility is not the same as actually taking it.
The first time I watched widow Gordon Bonner being interviewed I cried. His wife died from COVID.
Her name was Muriel Whiteley before marrying Gordon at age 20 in 1957. They had been together all that time since.
There were many such widows in the UK, the U.S., Brazil, Russia, China, Kenya and Australia.
We're all united in our grief, maybe we can all be united in efforts to fight this thing.
In India there had been 10,689,527 confirmed cases with a daily increase of 12,689. There had been 153,724 deaths with a daily increase of 137.
In the United States of America there had been 25,050,308 confirmed cases with a daily increase of 133,409. There had been 417,889 deaths with a daily increase of 1,885.
The lucky country indeed.
-Lloyd Marken