January 15
Friday I was at work in the office, wearing a mask and taking it off at my desk as I had been throughout the week. The lockdown had ended on Monday evening kicking off a ten day period of wearing masks amongst other restrictions.
The Public Health Directions from the Queensland Government were pretty clear.
A person must wear a face mask at all times when a person is outside of a principal place of residence in an impacted area.
Exemptions applied to infants and children 12 years and younger.
A person who is affected by a medical condition, mental health condition or disability that may be made worse by wearing a face mask, including problems with their breathing, a serious condition of the face, a disability or a mental health condition.
A person communicating with those who are deaf or hard of hearing, where the ability to see the mouth is essential for communication.
A person who has past experiences of trauma and are unable to wear a face mask due to psychological impacts.
A person for whom wearing a face mask would create a risk to that person's health and safety related to their work, as determined through Occupational Health and Safety guidelines.
Also.
A person being married while in the process of being married.
While not exemptions, masks could removed by a person when they were eating or drinking; engaging in work that requires clear enunciation or visibility of their mouth; or directed to remove the face mask to ascertain identity.
Once those circumstances were over you had to put the mask back on as soon as practical.
On my up to the Toowong village to get my morning coffee I passed a man chowing down on a burger. If you were eating you didn't have to be wearing a mask. Was this guy munching on a burger while waddling down ramps to avoid wearing a mask? On my way back I got in the elevator alone, at the last minute a woman jumped in sans mask. I'm not one for confrontation but my icy silence must have caught her attention. She gave me a big friendly smile and offered, "For me to have a really nice day."
Often my fellow bloggers abroad tell me from their perspective they feel Australia has done a great job. I do feel very fortunate about the decisions that were made by all levels of government, I do think luck and isolation played its part but also good decisions were made and relatively early.
But people are people, a three day lockdown is nothing and here we were with the cracks already showing in a 10 day mandate to wear masks. How much would we have failed if called upon to deal with what people overseas had? How much could we still fail if our luck didn't hold?
January 17
Sunday there was a family get together with my in-laws.
I wore a mask although government restrictions did not mandate it for such household gatherings where up to 20 people could gather. Clearly it would have offered ultimately no protection if something there had been infected with the virus which of course was highly unlikely.
There were currently 26 active cases in Queensland.
Why did I wear the mask?
Because I wanted to.
If it had been up to me alone, I would not have been there. Despite the low risk I just wanted some time to pass since the lockdown.
But in life you find you have competing obligations.
I am obligated to do things for my fellow human beings.
For my work colleagues.
For my family which includes my in-laws.
But most of all the person I am most obligated to consider the needs, safety and feelings of is my wife.
I made my decision to go and I made my decision to wear my mask.
It was a lovely get together.
On the 17th of January the World Health Organisation reported there had been 93,676,141 confirmed cases globally with a daily increase of 486,056.
There had been 2,010,864 deaths worldwide with a daily increase of 9,567.
The day before the death toll had reached more than 2 million people with 2,001,297.
In Australia there had been 28,689 confirmed cases with a daily increase of 20. There had been 909 Australian deaths.
In Canada there had been 695,707 confirmed cases with a daily increase of 6,816. There had been 17,729 deaths with a daily increase of 191.
In the United Kingdom there had been 3,357,365 confirmed cases with a daily increase of 41,342. There had been 88,590 deaths with a daily increase of 1,295.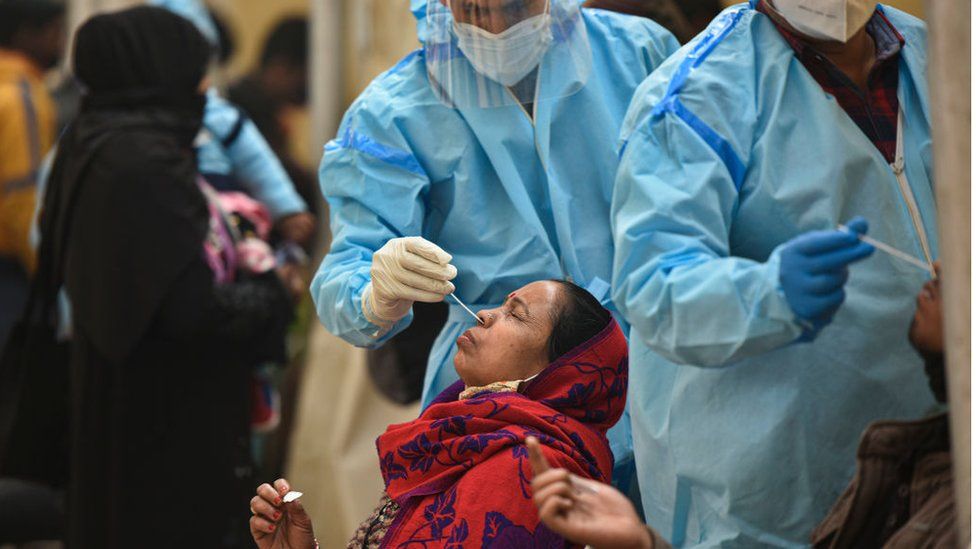 In India there had been 10,557,985 confirmed cases with a daily increase of 15,144. There had been 152,274 deaths with a daily increase of 181.
In the United States of America there had been 22,871,330 confirmed cases. There was no daily increase reported but the next day there was a daily increase of 473,093. This paled in comparison to the largest daily increase in confirmed cases of 667,188 on the 19th of December, 2020 also following a day of new reported cases.
There had been 381,522 deaths with no daily increase reported.
Here people talked fatalistically, spoke about a need to live. Caught up with others. Talked stats. Lamented economic consequences of state border closures. Interestingly not one of those fucking people were nurses and doctors. For lack of a better way to put it, these people were victims of our luck and success.
I hoped we would not squander it.
The vaccine was coming, now was not the time to lose our priorities.
We needed to see this through.
-Lloyd Marken