January 12
There were three new cases in Queensland, two in hotel quarantine and the third the previously reported partner of the hotel cleaner from the Grand Chancellor Hotel.
While the fallout from the attack on the U.S. Capitol continued in the news I won't add a lot here. I was sad by what happened and sad that the villain I call Ballbag would not be impeached and so what else is there to say.
Do you really need me to rail against that snake Mitch McConnell as much as I railed against Ballbag?
Trump failed the American people and let more of them die than had in their bloodiest war of the 20th century.
I'm still angry about that.
On the 12th of January the World Health Organisation reported there had been in the United States of America there had been 22,009,275 confirmed cases with no daily increase reported. There had been 369,304 deaths with no daily increase reported.
But I wanted to post here the speech that was made by Arnold Schwarznegger in the wake of the attack. Schwarznegger is an old school Republican and paradoxically a progressive. A old white man and an immigrant. He is everything that represents the best of the American dream and the flaws and mistakes that we are all capable of as humans. Whatever you think of him, this speech should strike a nerve.
In the United Kingdom there were mass vaccinates sites opened at convention centres and sports stadiums, a makeshift makeshift morgues in Surrey as local hospitals went beyond capacity.
Despite the deadpan delivery in the clip below one older gentleman Ron Heath summed it up succinctly upon leaving with his first jab.
"You know you're not going to die," he said.
So far 2.3million Britons had been received their first jab.
Since Christmas day there had seen 13,000 new patients in hospital.
On the 12th of January the World Health Organisation reported in the United Kingdom there had been 3,118,522 confirmed cases with a daily increase of 46,169. There had been 81,960 deaths with a daily increase of 529.
In Ireland per capita deaths had skyrocketed following lowering of restrictions before Christmas. They had gone from an daily infection rate of 10 per 100,000 people to 132 per 100,000 people with the world's worst infection rate!
On the 12th of January the World Health Organisation reported in the Republic of Ireland there had been 152,539 confirmed cases with a daily increase of 4,926. There had been 2,352 deaths with a daily increase of eight.
As of the 14th of March there have been 226,358 confirmed cases and 4,534 deaths. 
January 13
Wednesday and 120 people were moved the Hotel Grand Chancellor where so far six cases had been found. Four returned travellers quarantining there and the hotel cleaner and her partner.
Guests who were counting down the days were told they would now have to spend another 14 days in quarantine.
"There's now a possibility that they became infected in the quarantine hotel," she said.
"It's really, really unfortunate and I really feel for those travellers, because it wouldn't be a pleasant experience, but this is really the safest thing to do," University of Queensland virologist Dr Kirsty Short said.
One guest moved was Maria Bryne along with her partner and two small children – they had so far tested negative four times.
"It's brilliant that they're containing the disease," she said.
"Two weeks you can cope, but an entire month in a hotel room for two small kids? That's a big deal."
"My daughter looks out the window and she sees a playground and says 'can we go, Mummy?' And it breaks my heart to tell her no. She keeps asking 'can we go to Australia, Mummy?' And I tell her we are in Australia and she says, 'no Mummy, we're in a hotel. She doesn't understand, she's only three, it's just difficult," she said.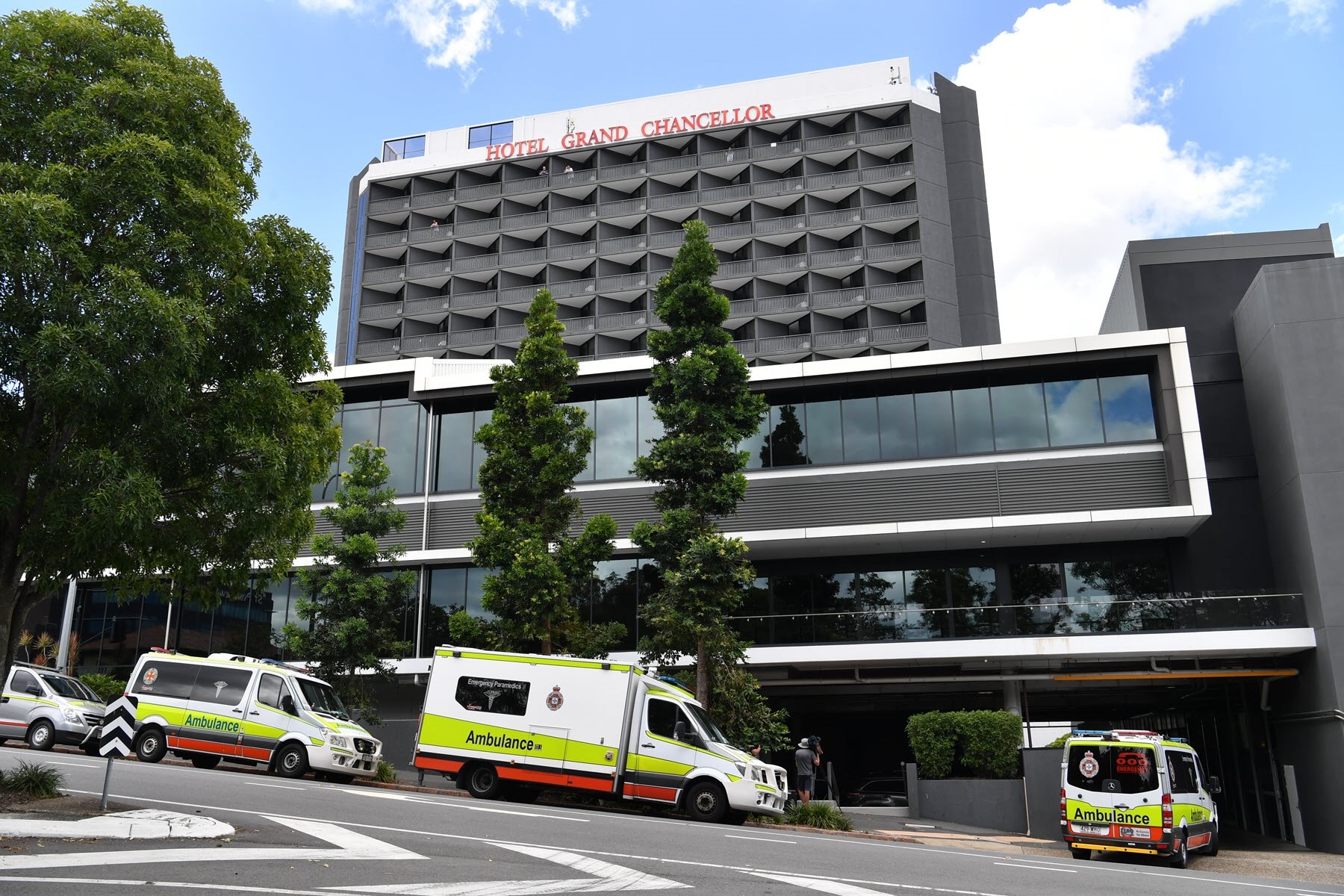 Dr Short believed the transfer was to see if something about the set-up at the Grand Chancellor was causing the spread.
"I think that the rationale behind this is the concern that there could be something to do with the ventilation in that hotel or something with the airflow that could be spreading infections from one room to another," she said.
"They didn't want to risk any more travellers getting sick and that's 100 per cent the right thing to do, moving them from the location. It's a very new area and it's really not clear. We don't know enough about it to say if it's going through air conditioning, bathrooms, or any other way, and they're just erring on the side of caution, which is the right thing to do," advised Dr Short.
The Labor party took shots at the government and proposed new laws set to cut penalty rates framing it around the pandemic.
Nurses, cleaners and the service industry like waiters were all set to lose money they said.
"This pay cut is Scott Morrison's thanks to the people who got us through the pandemic – the frontline and essential workers who put themselves at risk by showing up to work and steering Australia through the crisis," Industrial Relations spokesman Tony Burke said.
The flip side of course was that several small businesses were struggling to remain open during the pandemic and reduced wages could help with that too.
On the 13th of January the World Health Organisation reported in Australia there had been 28,634 confirmed cases with a daily increase of 20. There had been 909 deaths.
January 14
The Guardian reported more than 100,000 people had died from coronavirus in the United Kingdom.
100,000.
It wasn't so long ago that I noted the loss 3,407 deaths in Italy. How that compared to 255 British servicemen lost in the Falklands War. 
How seeing a plaque in St Paul's Cathedral of 255 names brought home that amount of loss as being far too much.
Now here we are at 100,000.
Public Health Professor Gabriel Scally from the University of Bristol said, "It is an astounding number of preventable deaths from one cause in one year, [an] absolutely astounding number. It's a sign of a phenomenal failure of policy and practice in the face of this new and dangerous virus."
This was based on government figures that count fatalities within 28 days of a positive test.
Statistical agencies counted where COVID-19 was noted on the deceased's death certificate.
The Guardian used both as a source to have arrived at their figure of 101,160.
Here's some other stats.
Almost one in every 660 people in the United Kingdom have died from COVID or COVID related causes. One in six of all deaths.
Other hotspots like Mexico it was 108 per 100,000 people.
Spain it was 113 per 100,000.
The United States of America with Ballbag running the show it was 116 per 100,000.
But in Great Britain where my sister and her family lived, where Beetley Pete and his family lived. Where John Knifton and his family lived.
It was 151 per 100,000 people – one of the worst in the world.
In Australia where I lived it was 3.6 per 100,000.
New Zealand 0.5 per 100,000 and 0.03 per 100,000 in Taiwan.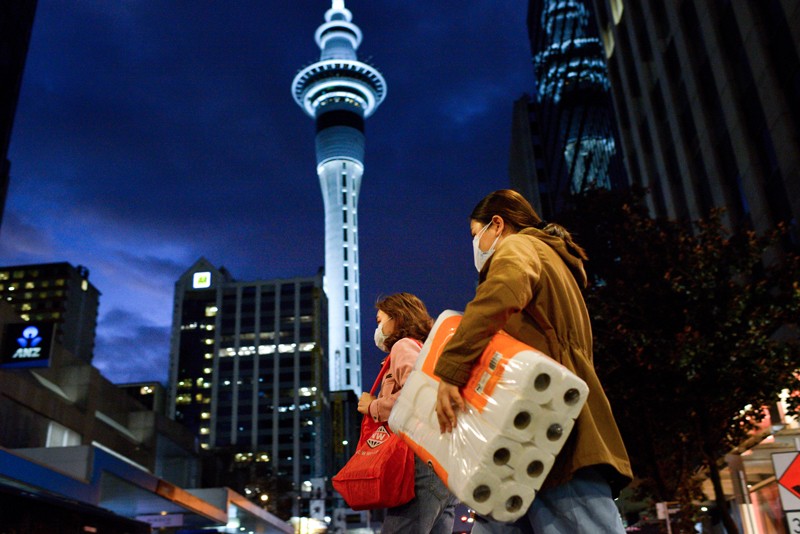 Not for the first time I kind of stand in awe of what others have gone through and can't quite reconcile with how fortunate I have been.
The Director of the University College London's Institute of Epidemiology Professor Andrew Hayward told the past week the UK had the second highest death rate in the world.
"Our intensive care units, which have always had much lower capacity than many other European countries, are at breaking point. Our frontline NHS staff are exhausted and traumatised. Hospitalisations and deaths will continue to increase across the country for at least the next two or three weeks and possibly beyond," he said.
New cases numbers were down with 47,525 reported the day before but hospitalisations were increasing at 35 per cent with 4,253 admitted in the past week.
608,000 people died in England and Wales in 2020. 
This was only behind 611,861 reported back in 1918 during the deadliest year of the Spanish flu.
"It could add another 50,000 [deaths] before we are finished," warned Professor Scally.
Cases are now in decline, however, with a further 47,525 positive cases across the UK reported on Wednesday. But the numbers of people in hospital have continued to increase, with 4,253 more people admitted, an increase of 35% over the last seven days.
"The figures are also in stark contrast to counties that have maintained low case and death rates, including Taiwan, New Zealand and Australia where death rates per 100,000 people stand at 0.03, 0.5 and 3.6.
On the 14th of January the World Health Organisation reported in the United Kingdom there had been 3,211,580 confirmed cases with a daily increase of 47,525.
There had been 84,767 deaths with a daily increase of 1,564.
On the 14th of January the World Health Organisation reported in New Zealand there had been 1,872 confirmed cases. There had been 25 New Zealand deaths. There were no daily increase in either figure that day reported.
-Lloyd Marken