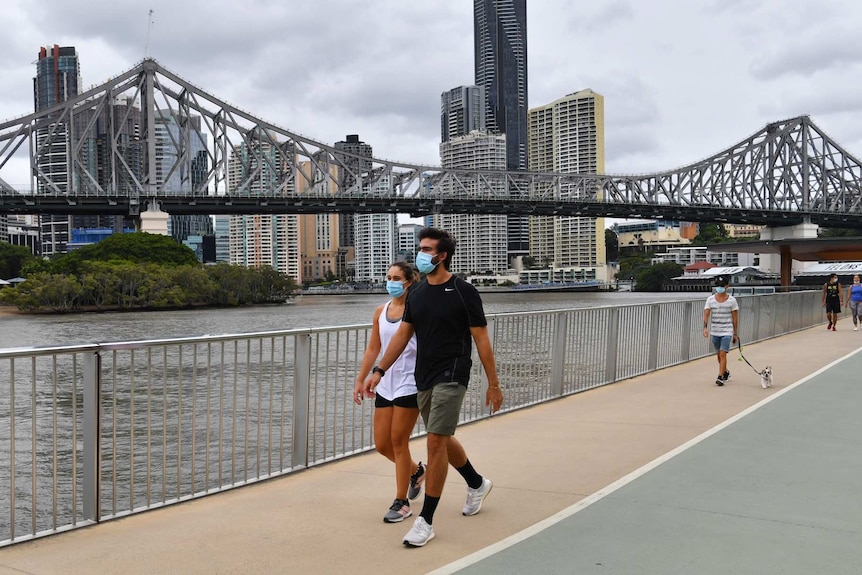 January 11
Monday and I worked from home. The lockdown was scheduled to end at 6pm that night but we would see how things panned out.
Queensland Premier Annastacia Palaszczuk announced at a press conference that the lockdown as scheduled would end at 6pm.
No new cases had been reported since the lockdown began on Friday.
"This is the best news we could have hoped for, absolutely the best news," Ms Palaszczuk said.
There would be some ongoing restrictions and some amendments.
The big thing of note was that masks were going to be still be mandatory for the next ten days until 1am the following friday on the 22nd of January.
That was at shopping centres, public transport, gyms and workplaces where people could not keep socially distanced. Where I worked and am on the phone constantly, I kept my mask off at my desk and put it back if I stepped away from it even slightly. I was getting a good idea of what my breath smelled like.
This actually meant I got breaks between having to keep it on and I found it really not a hassle at all.
I didn't make it to the gym at this time but I heard that the wording was you wore a mask unless you were strenously exercising. I guess this was to avoid people hyperventilating. But what it meant was people were being called on to do personal judgement and to show concern for others as well as themselves. I didn't trust people to do the right thing for their fellow human beings but that was just me.
Restaurants could take dine-in customers but one person per 4 square metres.
Hospitals, aged care facilities, disability accommodation and correctional centres will remain closed to visitors until January 22.
You could have 20 people at your home, 100 attend a wedding or a funeral up from 10 and 20 respectively. Dancing was only allowed at weddings, not pubs.
Theatres and concert venues could be at 50 per cent capacity.
Test cricket was cancelled and tickets refunded.
Despite coming out of lockdown authorities urged caution.
Health Minister Yvette D'Ath said the restrictions were necessary to ease Greater Brisbane out of the lockdown, and she warned Queenslanders not to become complacent.
"This decision was not made lightly. We know this new variant is much more contagious, which is why it is so important we continue to have some restrictions in place for a short period of time," Queensland Health Minister Yvette D'Ath said.
"The pandemic is still with us," Chief Health Officer Dr Jeanette Young told.
"Globally… This virus is getting worse. For the third week in a row we have seen positive cases of four million new cases a week," D'Ath said.
Thousands of tests had been carried out in the Greater Brisbane region during the lockdown including 18,000 in the past 24 hours.
Contract tracing had identified 370 contacts of the cleaner at the Hotel Grand Chancellor. One hundred and seventy two had been tested and come back negative.
"I don't think that everyone has come forward yet," Dr Young said of all the potential contacts.
"For the next 10 days while we see out the 14-day incubation period we still do have to be on heightened alert," she added and I couldn't agree more.
In fact I quite frankly did not know why we weren't staying in lockdown for a little longer.
On the other hand some elements were questioning why such a measure had been taken over one case even if it was one of the more easily spread UK strain and even if that poor individual had been on public transport and major shopping centres for two days undiagnosed.
The Premier had an answer for them.
"[It's] definitely not an overreaction. It was absolutely supported by AHPPC [Australian Health Protection Principal Committee], it was supported by National Cabinet, and as you can see it was supported by people in the Greater Brisbane," she said.
Dr Young backed her up.
"The reason that I asked for that three days was for us to be able to immediately go and find as many of the contacts as we could and have them placed into quarantine, so that if they do become positive, they've spent the two days, which is the most infectious period, already in quarantine and not out and about in the community," Dr Young said.
Which again by that reasoning I thought we shouldn't come out of the lockdown, as Dr Young had said she was concerned not all contract tracing had been done, not all people had come forward.
The fact that a break-out that didn't occur fuels calls that the steps taken by the government were unnecessary but I believe they should have taken more.
I believe luck was involved here and luck always runs out.
I believe the cost of doing these things never measures up to the risk of what happens if you don't.
That's me.
Others take a different view.
But in the end history has shown that we got through this. I am still grateful to live somewhere where government at least takes some action.
To that end it could be suggested that Queensland themselves for the most part did the right thing over this short period of time which would have contributed to the success of the lockdown.
We wore masks, we stayed home, we practiced social distancing.
You know for 72 hours.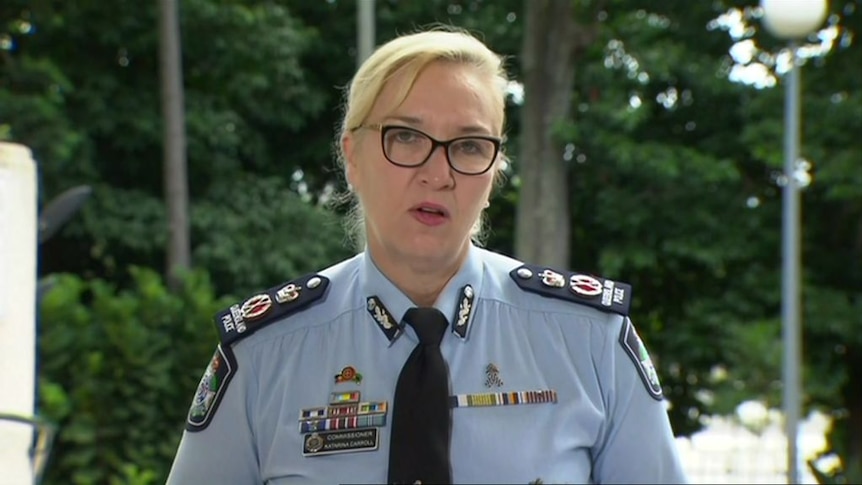 Queensland Police Commissioner Katarina Carroll was certainly full of praise for the community.
"When 6:00pm on Friday came, everyone knew what they had to do, and I've got to say the compliance and cooperation was second to none," Commissioner Carroll said.
Only twenty infringement notices had been handed out and 1,300 masks were given out by police rather than fines.
"We decided rather than fining people we would hand out masks because it was something new for us in Brisbane and we really wanted to communicate with people and show a bit of compassion. It was an education piece, 'this is what you should be doing and this is the reasons why, and we have a mask for you. There was just a few that wouldn't take us up on our offer," Commissioner Carroll explained.
After the announcement lockdown breaking news advised us of one community transmission. The partner of the hotel cleaner had been re-tested and came back positive. Contract tracing for him continued.
-Lloyd Marken