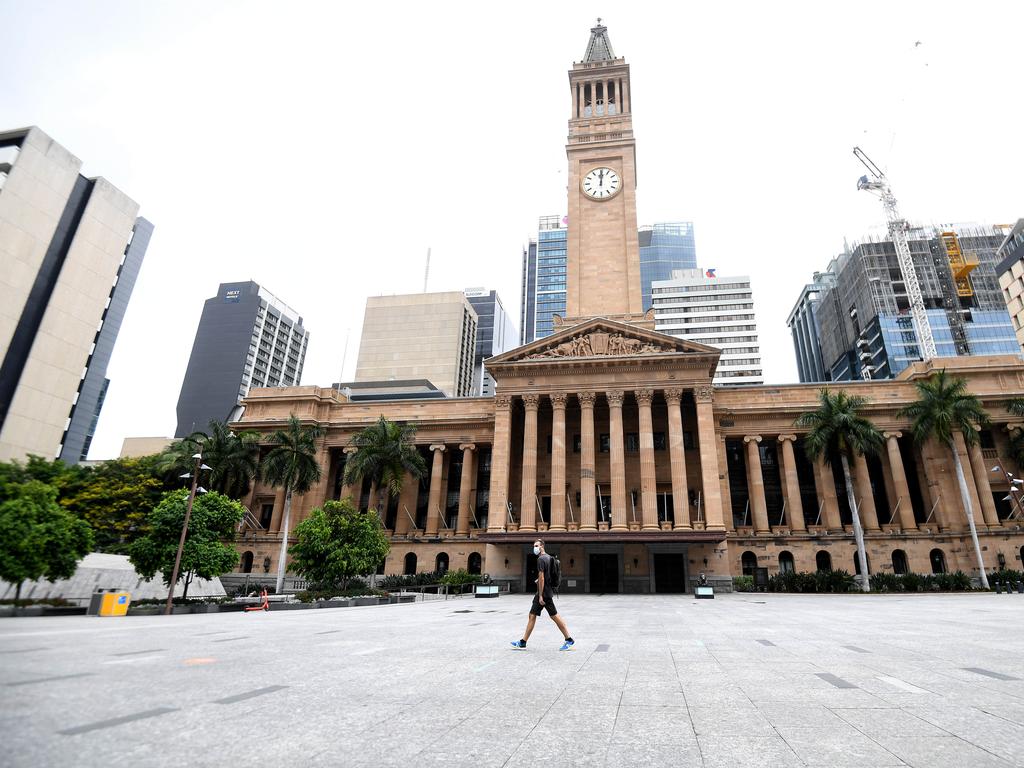 January 8
Friday morning I drove into work.
It's my first fix of news for the day often, sometimes my only until late in the evening.
There was mention of COVID of course but nothing related to my hometown.
I was interested in what was happening Sydney as a friend of mine was hoping to get married there on Valentines Day.
I parked my car, walked the twenty minutes or so up to our offices.
The whole way I walked without a mask.
No one wore masks in Queensland these days.
I walked through the door and plonked my bag on my desk and started work.
I overhead a conversation about a colleague leaving at 3:30pm maybe.
My supervisor came around and asked if I heard that?
It was 8:35am.
He told me we were going into lockdown at 6pm tonight. No one leaving their houses except for medical reasons essential work or food.
I told him there had been nothing on the radio.
I got on the internet, sure enough there was a post on the Australian Broadcasting Corporation website with Queensland Premier Annastacia Palaszczuk announcing the lockdown.
It was 23 minutes old.
The plan was to go ahead with the work day but if staff needed to plan around this development they could.
I called Karen to touch base about groceries. I couldn't raise her.
I gave it a few minutes and went up to my supervisor and advised I'd like to use my lunch hour now to get some groceries sorted.
I wasn't just thinking about the daily shop.
I was given permission, I took one of the masks my sister in law had made for me out of my bag and headed for Toowong village.
I texted Karen at 8:46am to call me.
I had no idea if she was out of the loop.
I went to the fruit shop. Already there were more people in the shop than usual. Not everybody knew. Somebody helpfully told a customer looking around perplexed that the lockdown had been announced and she thanked them.
I was not the only one wearing a mask, it seemed almost everyone had one, as if they had been waiting for the signal and now it had been sent.
I dashed over to the chemist and bought some medical masks thinking about people at work who may not have a mask with them and were catching public transport home. I needn't have worried, it seemed much like myself, everybody had masks ready to put on.
I'd walked up in the early morning with no masks in sight and 30 minutes later stood in Coles surrounded by dozens of people wearing masks of one sort or another.
Many nearby residents stood in Coles having come to do their weekly shop surprised by the long lines and big crowds.
Despite this people seemed polite and helpful to each other, didn't take too much of any one product and gave each other some space.
Why I was there?
I wanted to be prepared for worse case scenarios.
I wanted staples on hand if I had to isolate at home for several days.
I was planning for more than what had just been announced.
I got some tinned food, rice, soup, some fruit and not much else. I felt dialed down and calm, just thinking a little ahead and not being greedy or fearful.
Of course that may not be how other people see it and I can understand that too.
My actions were similar to many others across the city as supermarkets were swamped.
I admired the incredible effort of the supermarket staff as they managed this massive influx of people and the need to re-stock.
Didn't they have people at home they were worried about?
Didn't they need to buy after their shift was over?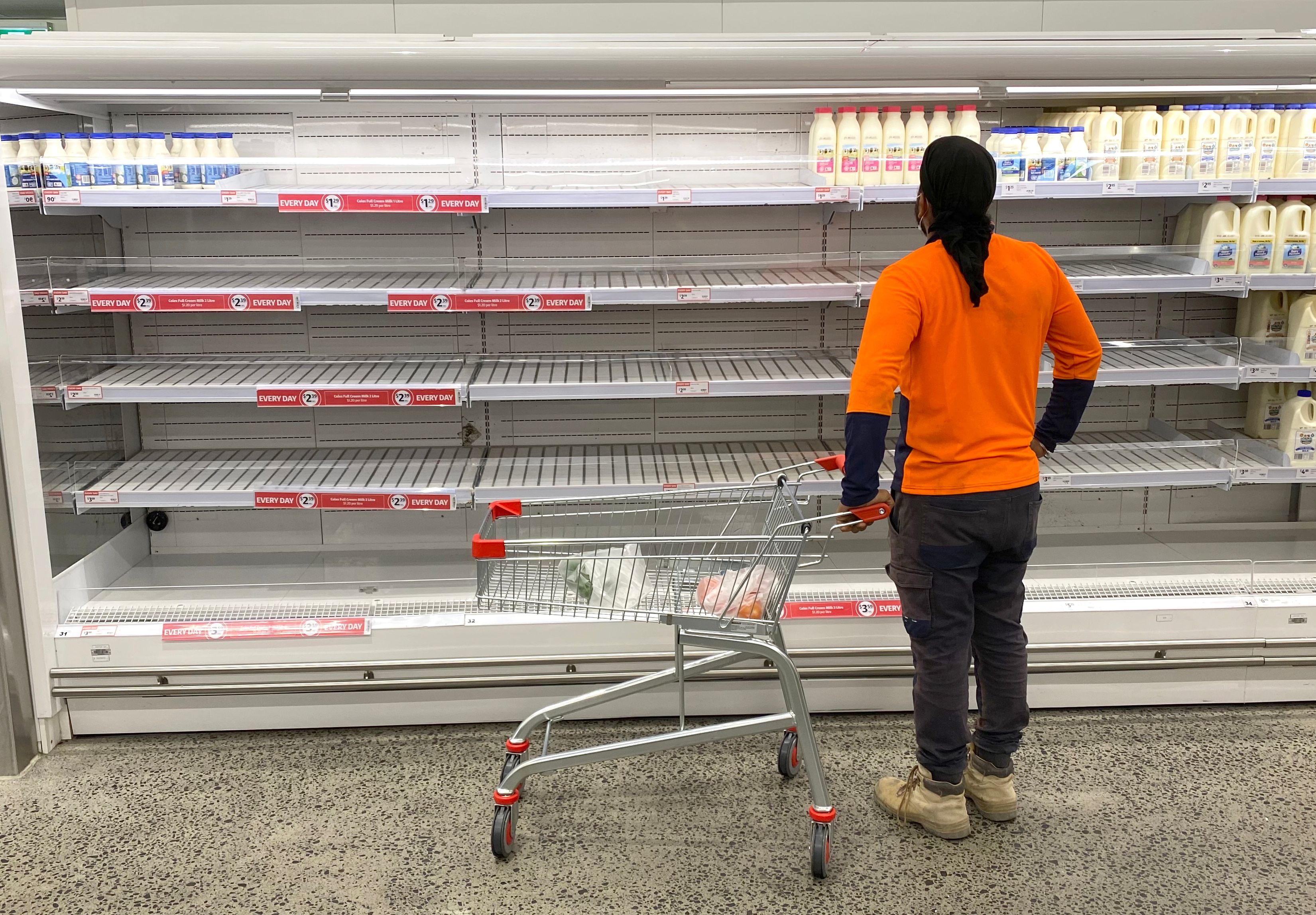 It really was quite admirable.
Retail staff have really shouldered some huge burdens during this pandemic with little if any reward.
I had never been in a store so crowded even during Christmas when it is bedlam.
I followed a line that had started at the check-outs and was naturally snaking around in a circle out the front of the store before going down an aisle past the centre. It went all the way down that aisle not long after I joined it.
I was in that aisle for several minutes not knowing what awaited me when I got out of it. Then the line moved fast and split into two. Those going through the self check-outs and the rest of us going old school. I saw a line outside the store several metres long.
The store had reached capacity and was letting people in groups once enough had of us had left. If I had waited until lunch I may have been in such a line and while people weren't hoarding it just seemed unlikely a lot would be left on the shelves of certain things people at such a time like milk or break or pasta or yes rice or toilet paper. Having never seen the store like this I took some pictures.
I was on my way back to work at 10am when I got in touch with Karen. She was locked out on our balcony with her phone running low. So I got leave to go drive home, open up the balcony door, and drive back to work.
I effectively started working at sometime after 11am but from then on I surprisingly had a productive day.
I was very grateful for the flexibility and support shown by leadership.
The lockdown was to last until 6pm Monday.
We would all be working from home on Monday but in my particular team we were set up do this. The volume of traffic may bring complications but we were prepared to work through the situation as best we could.
I wouldn't say we were afraid of the potential break-out. We had been in lockdown before. We of course were worried about each other, and concerned with making arrangements but when the hammer falls you just tend to deal with things as they come and hope for the best.
So what prompted this lockdown?
Well on Thursday while the news was dominated by the attacks on the Capitol we were informed that Queensland's 113 day streak of no new community transmissions was over. A hotel cleaner at the Grand Chancellor hotel where repatriated Australians were staying in hotel quarantine had contracted COVID.
Of particular concern was that she had been on public transport from the city to Altandi and probably come into contact with a number of people while unknowingly contagious.
So the next morning the Queensland Premier had decided to "Go hard and go early,"
The Greater Brisbane region of Brisbane, Logan Ipswich, Moreton Bay Region and Redlands Bay were part of the lockdown. The neighbouring Sunshine Coast and Gold Coast were not part of the lockdown prompting some Brisbane residents to head there before the 6pm lockdown came into place. I probably would have put them in lockdown given the distances involved and that many people commute from those areas into Brisbane.
"Think of it as a long weekend at home," advised Premier Palaszczuk.
Funerals were limited to 20 people and weddings to ten.
Given the incubation period of two weeks for COVID, a three day lockdown seemed quite short.
The reasoning was it gave enough time for effective contract tracing to occur much like the reasoning behind the six day lockdown in South Australia back in November.
I felt without any expert knowledge that three days was too short.
"We need to act really fast, we need to find every single case now. Until we have found all those people, we can't relax. We have to bring this in fast rather than be able to wait and see what the extent of the spread is. Because once its spread it will be too late to act," advised Chief Health Officer Dr Jeanette Young given that the cleaner had caught the UK strain which was 70 per cent more contagious.
"It'll be too late if on Monday I stand up here in front of you and say we've had 10 cases and they've been out infectious in the community infecting people," she said.
Later that night in the wake of people hitting the shops the Premier was on the news advising people that people could still have take-away and that people could shop and that the shops would not run out.
Certain shelves were bare by Friday night but would get restocked quickly enough.
The situation prompted larger conversations about moving hotel quarantine out of major metropolitan cities which must have just delighted regional areas.
There were changes afoot with repatriation of Australians, they would cut returning numbers by 50% and increase testing requirements.
"All of the things we've done in the past, all of the controls we've talked about in terms of test, trace, isolate — all of those personal measures and even some other measures we have had to do in certain times will become less effective if this virus was to be established," Chief Medical Officer Professor Paul Kelly said.
"This virus continues to write its own rules and that means that we must continue to be adaptable in how we continue to fight it," Prime Minister Scott Morrison told us.
Meanwhile in the United States of America in the wake of the attacks on the Capitol there was a lot of talk about what to do with the outgoing President. There is not a lot I will add here except to say that pretty everything I feared that would come to pass – did. This was the noise that followed in the wake of a significant and upsetting event. But noise that ultimately revealed just how little was going to change.
For months I had been watching what was happening in other countries and even in other states and feeling very fortunate. I felt even perversely guilty because we had not suffered like other parts of the world. We were not suffering  like that yet but we were now facing an increased risk, being called upon to live with restrictions and to act with some caution.
I hoped we would do the right thing.
For those overseas who had suffered so much it must have seen almost comical.
"I heard you're in lockdown. What happened?"
"A hotel quarantine cleaner got it."
But authorities were racing to stop something much larger happening. The cleaner from the 2nd of January until she had symptoms and got tested immediately had been in close contact with 70 other people.
Even more troubling was the fact that she had the UK strain.
Epidemiologist and University of Queensland Associate Professor Linda Selvey told the ABC, "If it wasn't this new variant, there wouldn't be this kind of response. There is quite a lot at stake and the idea is to stamp this out pretty quickly."
"The concern is that there may well be a whole lot of cases. This lockdown provides some breathing space and an opportunity to learn whether there are other cases and what's actually going on," Selvey added.
"If you did nothing, obviously it expands much more rapidly but it also means that if it got out, that the restrictions that you would need to put in place to get the R under one to control it would actually have to be more severe. It won't necessarily be longer, but we may need harder restrictions, coming down faster for a wider area in order to get it under control," explained Bond University Professor Paul Gasziou.
-Lloyd Marken