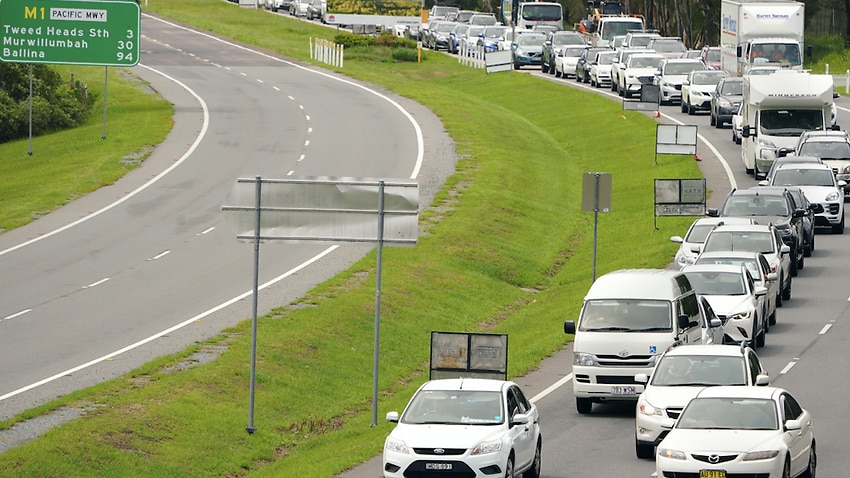 December 21
On 25MAR2020 Queensland had closed its borders.
On 10JUL2020 borders had opened with New South Wales.
08AUG2020 following a break-out the borders In were closed again.
03NOV2020 the border between QLD and NSW opened with the exception of the greater Sydney area.
01DEC2020 they were welcome too.
Now 21DEC2020 thirty-five New South Wales Local Government Areas centred around Sydney but going as far as Katoomba and Woollongong were on the list. If you came to Queensland through or from those 35 LGAs then you had quarantine in a hotel for 14 days at your own expense.
The next morning on the 22nd of December at 6am, the hard border went back up between New South Wales and Queensland.
That morning Assistant Police Commissioner Shane Chelepy told ABC Radio Brisbane, "We've had to turn around 115 cars yesterday and at the airports in the last 24 hours, we've denied another 38 people we've had to turn away on alternate flights. There are a number of people travelling through we still need to turn around."
With over 70 points of entry along the border with 17 alone on the Gold Coast there were timely reminders why such measures were put in place.
Deputy Commissioner Steve Gollschewski advised that officers conduction random check on Monday the 21st had turned around 81 travellers trying to cross over in breach of the rules.
"I have no doubt that a number of those people were deliberately trying to get into the state — they did not have passes … or they had the incorrect pass. We've tried to do a system where it relies on the integrity and honesty of the community coming in, and some people are not doing the right thing. We can't give the community confidence that we are picking everyone up as they come across the border, hence the need to move to a hard-border closure," Gollschewski said.
On Monday 658 vehicles came through Goondiwindi with 40 people sent to home quarantine.
Speaking of home quarantine, four people had been caught breaching the rules of that and been placed in government hotel facilities and fined $1,330 each. Home quarantine was for people who had visited a hotspot recently but had returned home to Queensland before the new restrictions.
Other states had already closed.
Western Australia from midnight Saturday night 19DEC2020 had closed its hard border with all of New South Wales.
"I know these changes are going to be hard to take for many people. I know it will throw Christmas and reunion plans into disarray if it hasn't already. These are now extraordinary circumstances. I wish I didn't have to be making this announcement but as Premier I have a responsibility for every Western Australian and I need to do what is right to keep our state safe and strong," the WA Premier Mark McGown had said.
"We hope it's only for a short period and we can reassess our border controls when the health advice says it's ok to do so."
Victoria had already closed to Sydney and the Central Coast on Sunday announcing any Victorians returning from Sydney could self isolate for 14 days but from midnight from Monday night people had to go into hotel quarantine. Everybody else coming from Sydney had to go into hotel quarantine from Sunday.
Everybody coming into Victoria from New South Wales had to go into quarantine.
On Sunday Victoria Chief Health Officer Professor Brett Sutton had advised, "These are proportionate measures, because what we see today in Sydney is not what the situation will be like a week from now. We do have to hang onto this precious COVID-free situation in Victoria. And even though we haven't got community transmission, we have flagged now, Victoria really is or should be on high alert."
Thirteen vehicle checkpoints were put in place on the New South Wales and Victoria border. Albury/Wodonga residents were likely in for a fun time again.
Victorian Premier Daniel Andrews had been clear too that the measures made in Victoria regarding the Sydney cluster would not be reviewed at the same time that New South Wales Premier would consider changing the restrictions in her capital city on Wednesday.
"These arrangements will not be lifted on midnight Wednesday night. They will apply for as long as they need to," he said.
South Australia had also set up border checkpoints from Sunday and anybody coming from Greater Sydney they could not enter the state. Those who had come back since December 10 had to self quarantine.