November 16
Monday.
Hotspots.
From government websites, "Hotspots are places in Australia where health officials have found a lot of people with COVID-19, or places that are at risk of a lot of COVID-19 infections. Hotspots are legally listed so that people travelling from those high-risk areas into Queensland can be identified."
In November Australian states were focussing on Hotspots for how to define travel between them and the scope of their border closures.
Western Australia had just opened up to the rest of the country on Saturday now slammed the border shut to South Australia from midnight with a handful of exemptions including Federal politicians,  senior government officials, military personnel and transport or logistics workers.
Western Australians who had just travelled to South Australia and wanted to get home could also apply on compassionate grounds.
In Queensland, 32 NSW LGAs were considered hotspots but residents coming from anywhere else could cross the border since the 3rd of November.
We remained shut to Victoria as a whole and on the 16th of November we closed off travel to Queensland from 20 South Australian LGAs.
Tasmania, WA and the Northern Territory citizens faced no restrictions to enter Queensland.
So why?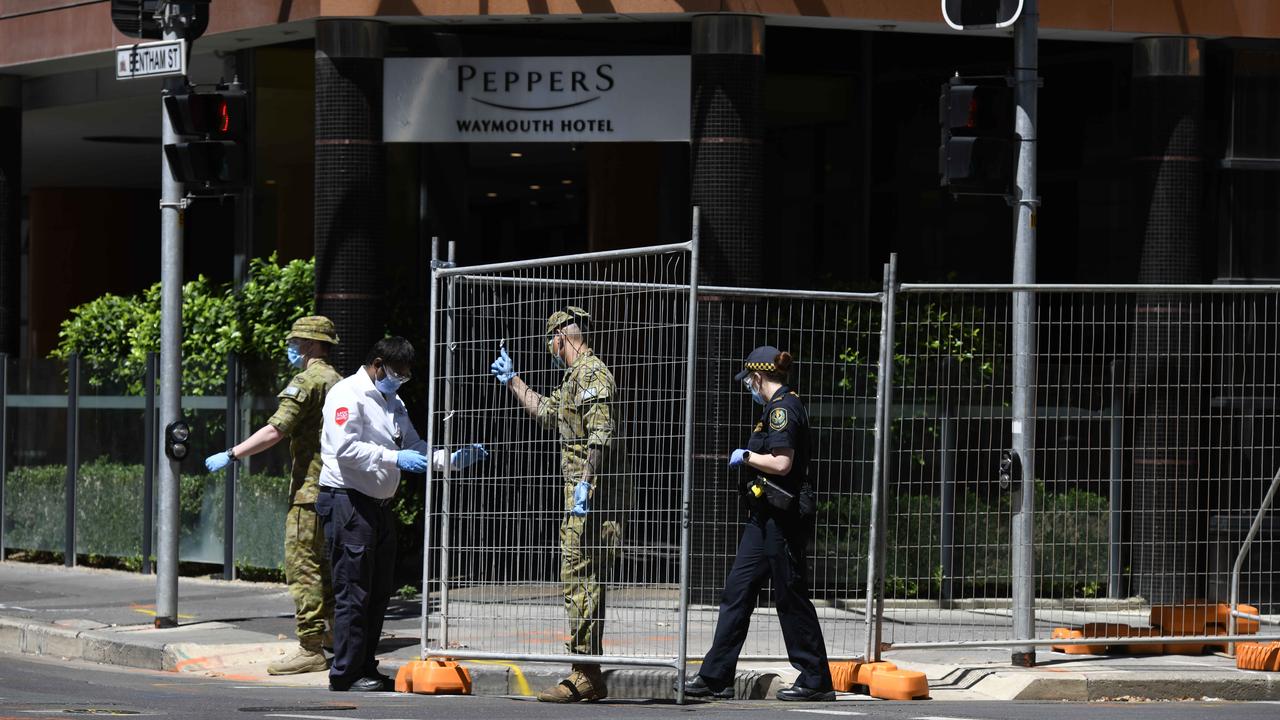 They called it the Parafield cluster in Adelaide's north stemming from a medi-hotel worker testing positive. Seventeen cases were linked to the cluster as on Monday and the South Australian government went into action.
All international flights into Adelaide were cancelled.
Gyms were closed and all sporting activities cancelled, funerals were capped at 50 people, churches at 100, weddings every guests had to be registered, private gatherings at venues that served alcohol were to have 50 maximum.
Public gatherings at pubs, clubs and restaurants was 100 per venue – no more than 4 square metres, cinemas and theatres had the four metre rule too.
No more than 10 people over to your home.
Masks were mandatory in tattoo parlours, nail salons and hairdressers and masks were also mandatory in aged care with only two visitors per day.
If you'd set a COVID management plan for an activity and had it approved it was now off the table for the next two weeks.
All up there were 34 actives in South Australia as authorities raced to get on top of an outbreak.
"We are facing our biggest test to-date. We are working around the clock to stay ahead of this cluster, no effort will be spared. We must act swiftly and decisively to stay ahead of the game," said Premier Steven Marshall.
"The first thing we need to do … is the testing, contact tracing and getting people into quarantine very, very quickly. The other way of getting ahead of this and to stop that second wave, and to suppress it, is to put some restrictions in place to reduce the number of close contacts between people," advised South Australia's Chief Public Health Officer Nicola Spurrier.
Ninety-six police officers were in quarantine awaiting test results but the Premier advised enough police were still available.
"We are maintaining our border arrangements, we're obligated to do that, and we're undertaking compliance checking for those people who are quarantining at home, so this is just an additional factor we have to build into our current operations."
There were two positive cases at a SA Anglicare aged care facility.
Holy Family Catholic Primary School shut down because one student had been a close contact of a known case.
The school described the decision being made out of an abundance of caution.
A whole school locked down because of one close contact.
Imagine that?!
I hope you're listening Boris!
The World Health Organisation reported on the 16th of November in Australia there had been 27,725 confirmed cases with a daily increase of 14. There had been 907 deaths.
In America Dr Anthony Fauci advised, "For the first time in more than 30 years, I'm not spending the Christmas holidays with my daughters."
The health professional warned 10 people at family gatherings over the Christmas season would most likely be too many and a spread of the disease could result in a very dark January.
"We could start to see things start to get really bad in the middle of January, not only for New York state but for any state or city," he told.
It was reported that hospital admissions had soared 70% in the past two weeks in California. ICU availability was at 10% or less across the state with Governor Gavin Newsom issuing stay at home orders in regions with low ICU capacities.
The United States had set a record for COVID-19 hospitilsations with more than 109,000 patients – 21,200 of them in ICU.
The New York Times calculated that most American hospitals were at a similar ICU capacity as the ones in California.
The World Health Organisation reported on the 16th of November in the United States of America there had been 10,796,432 confirmed cases with a daily increase of with a daily increase of 155,001. There had been 243,758 deaths with a daily increase of 1,216.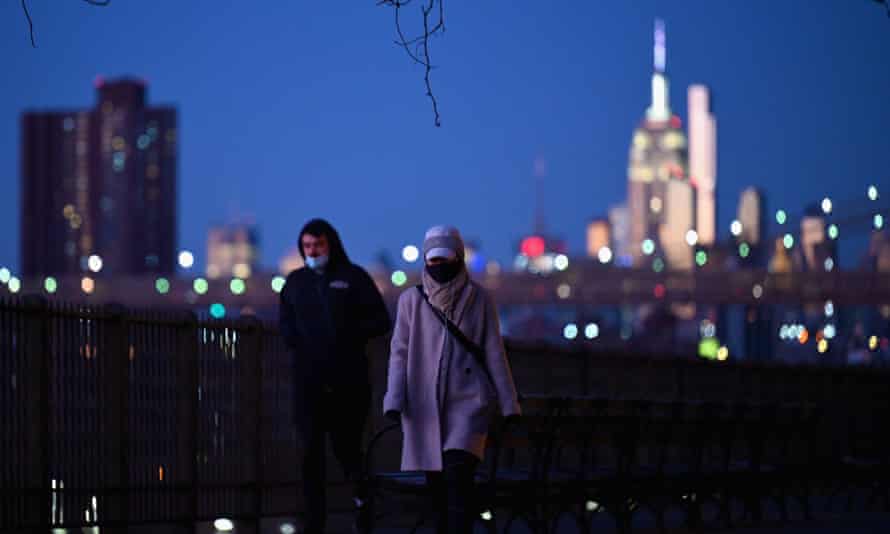 South Australia Closed Wonder Woman to be released 250000 Americans died leading up to 20NOV2020
November 18
On Wednesday it was announced that South Australia was going to go into a six day lockdown from midnight on Thursday following the Parafield Cluster.
Pubs, cafes, takeaway food outlets, universities, outdoor sports, elective surgery, weddings and funerals were all gone for now and the construction industry would close.
Only one person per household could leave the house and only for specific reasons.
Exercise was not one of them.
Children of essential workers would be the only ones able to attend school
Medical services would remain and public transport would still run.
Court houses would be closed and only urgent matters like bail applications would continue.
Aged care and disability residencies were in full lockdown.
Fly-in – fly-out work and regional travel was also banned.
South Australia Premier Steven Marshall referred to the measure, significantly shorter than previous ones as a "Circuit Breaker".
"We continue to face our biggest test to date. We are going hard and we are going early. Time is of the essence," he said.
There were two new cases in South Australian, 23 cases were now linked to the Parafield cluster and a further seven were suspected.
"If we leave this any longer … then we will be in this for a long haul and we will be like the experience in Victoria. We don't have any time to wait. If I just thought about this all day and then told the Police Commissioner and the Premier tonight, we would already be that 12 hours behind," explained Chief Health Officer Professor Nicola Spurrier.
Masks were not mandatory but were encouraged to be worn outside of the house.
"We will be looking at having more stricter conditions for wearing masks, but we know that it takes people a little bit of time to get a mask," Professor Spurrier said.
A staff member of Woodville Pizza Bar had been linked to the cluster and had been on food delivery apps which could lead to significant spread in a short period.
"This is my very significant concern. This is one of the reasons we're putting in place the restrictions," Professor Spurrier advised.
"That is really, really important. They must go directly to the testing location, wear a mask and alert the staff that they have visited the pizza bar. If you have people and friends and family living in Woodville, get hold of them now and ask them have they been to that pizza bar," the Chief Health Officer urged.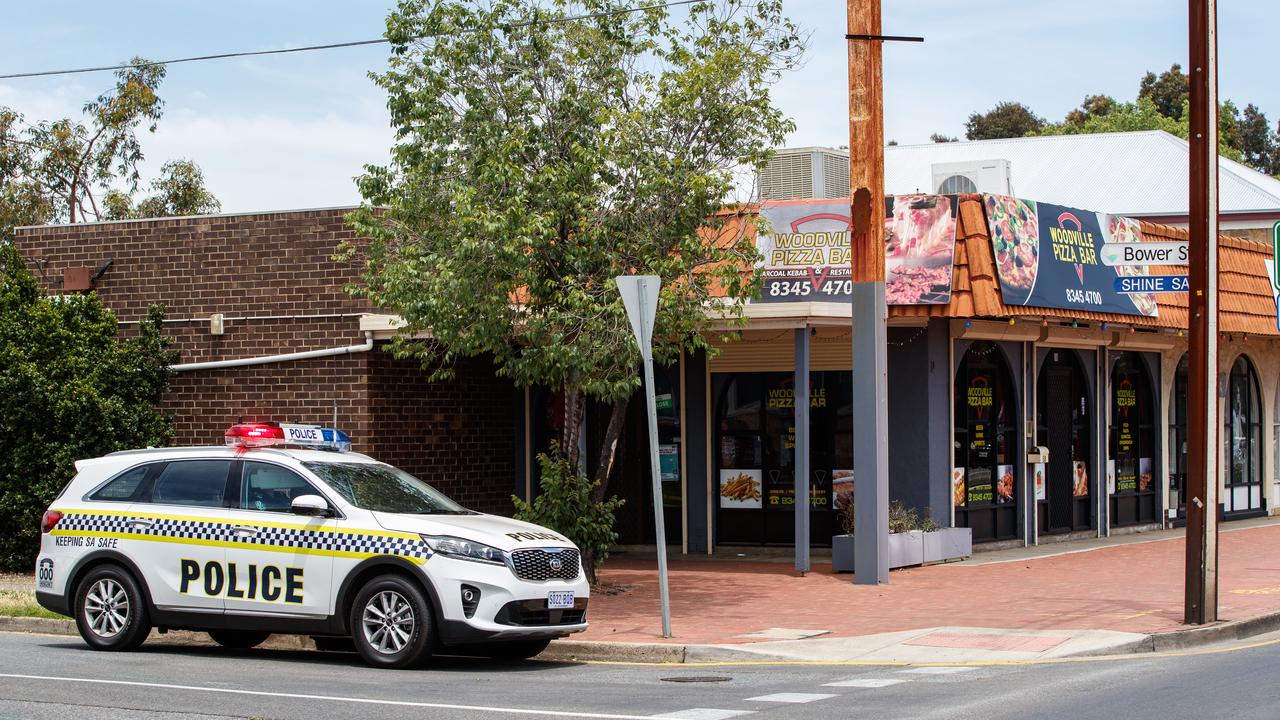 On the 18th of November the World Health Organisation reported there had been 27,756 confirmed cases in Australia with a daily increase of six. There had been 907 deaths.
The six day lockdown was to be followed by a strict 8 day period with certain concessions all things going well.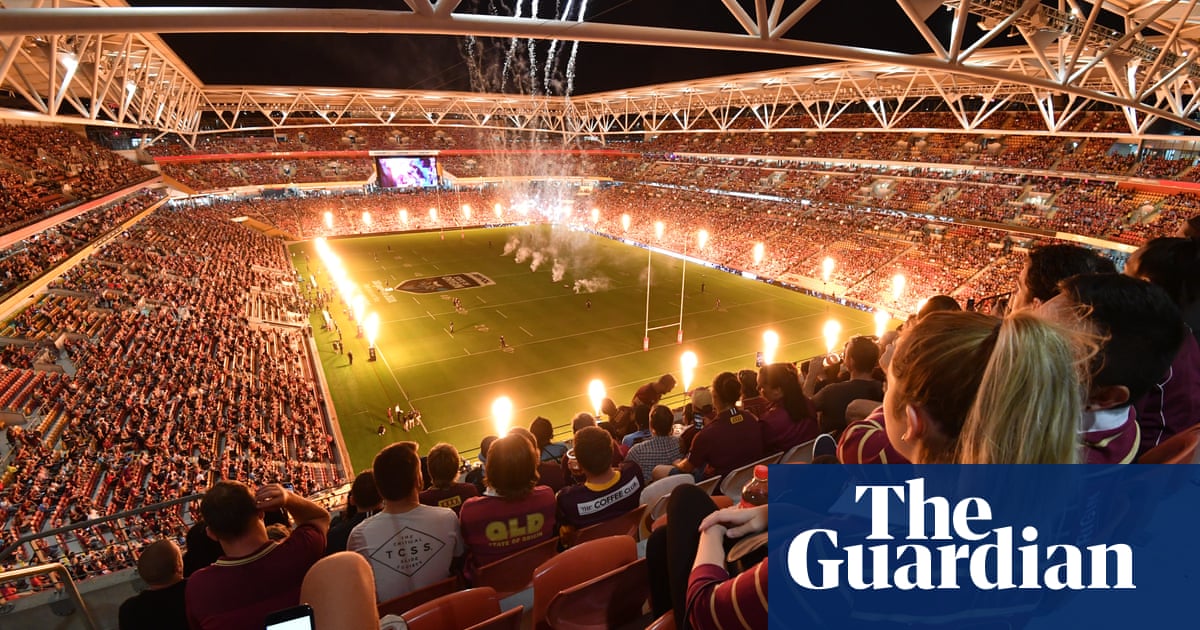 At the same time South Australia was going through this crisis Queensland set a world record for the largest attended sporting event post COVID-19 spreading globally.
49,155 people attended the deciding third match at the 52,500 capacity stadium Lang Park. State of Origin is regularly the biggest sporting event in Australia every year.
A grudge match between Queensland and New South Wales the two dominant states of the Australian rugby league competition.
Pre professional sports, rugby league clubs down south were able to make money out of pokie machines and poach the best Queensland players to come play down south. Regularly these players would return in blue jerseys and thump their home state in inter-state competitions.
Including the great Arthur Beetson who played for the Sydney Easts for many years. Artie was past his prime was he was picked to Captain the first State of Origin Qld side. The Sydney crowd talked it down, said the competition was a non-starter. Beetson came out belted his Easts teammate on the NSW team and had a blinder of a game.
Origin had arrived even New South Wales don't talk about it too much until 1985 when their passionate Steve Mortimer from Canterbury lived and breathed getting his side to their first Origin victory.
My father played Rugby League, he never forced his interests on me but for brief periods I came to enjoy watching League and Rugby. There were even a couple of years where the men in my family would sit around a TV set and watch it.
I hadn't watched it since 2016 but spurred on by a picking contest at work and the return of the greatest coach of all time Wayne Bennett returning to coach Queensland I sat down and watched this decider. The game has changed a lot since I watched it at the turn of the century but it was a great game.
Abroad a massive decision was made in regards to streaming wars and cinema business. With other 50 per cent of cinemas closed in the United States and growing COVID-19 numbers Warners Bros announced it would release it's oft-delayed blockbuster Wonder Woman 1984 on the streaming service HBO Max on Christmas Day as well as in U.S. cinemas that were open. Internationally it would strictly a release in cinemas including in territories that were seeing a rise in COVID numbers as well as places like here in Australia where the disease had receded for the moment. This was a huge decision given Mulan had not done well on Disney Plus and also came in the wake of Warner Bros. own Tenet failing to draw big cash with a cinematic release.
Most blockbusters were moving to 2021 like Universal's Fast 9, Disney's Black Widow and Sony's No Time To Die and Paramount's Top Gun: Maverick to name just a few and it was originally expected Wonder Woman: 1984 would do the same. It was suspected that the potential, and given what happened with Tenet the word potential could not be underlined enough, earnings of the blockbuster sequel was being foregone in the hope to give the conglomerates late arrival to the streaming wars with HBO Max some momentum in that venture.
Director Patty Jenkins tweeted, "The time has come. At some point you have to choose to share any love and joy you have to give, over everything else. We love our movie as we love our fans, so we truly hope that our film brings a little bit of joy and reprieve to all of you this holiday season. Watch it in theaters, where it is made safe to do so (check out the great work theaters have done to make it so!) And available in the safety of your home on HBO Max where it is not. Happy holidays to all of you. We hope you enjoy our film as much as we enjoyed making it."
November 19
On the 19th of November the World Health Organisation reported there had been in Australia 27,777 confirmed cases with a daily increase of 21. There had been 907 deaths.
Planet America had it's final episode for 2020 to cover what was occurring post U.S. election including false accusations of fraudulent voting. By the way I don't advocate violence but doesn't Tucker Carlson remind you of those 80s teen comedies which had smart arse bullies pulling faces that made you just want to punch them in the face?
All of this stuff was crazy, a waste of money duped out of Ballbag supporters, a waste of court time and a despite its incompetence a threat to American democracy. Having worked on election nights the idea of votes being stolen, thrown out or miscounted are just crazy. Even more so given the machines and processes carried out in America. At the same time the logistic of transition from one administration to another was being held up. As Dr Fauci put it, the baton was about to be passed in the race against COVID-19 and the idea wasn't to stop and then pass it.
They also covered lack of ICU beds, the sharp rise of daily cases, the high number of positive test results.
November 20
On Friday South Australia announced it would come out of it's short six day lockdown after only three days on Saturday night.
The decision was made when it was established that a medi-hotel worker who had tested positive had initially said he got the virus after ordering pizza from the Woodville Pizza Bar. Then he had come forward to advise that he actually worked at the pizza bar too.
The South Australian Premier Steven Marshall was not pleased.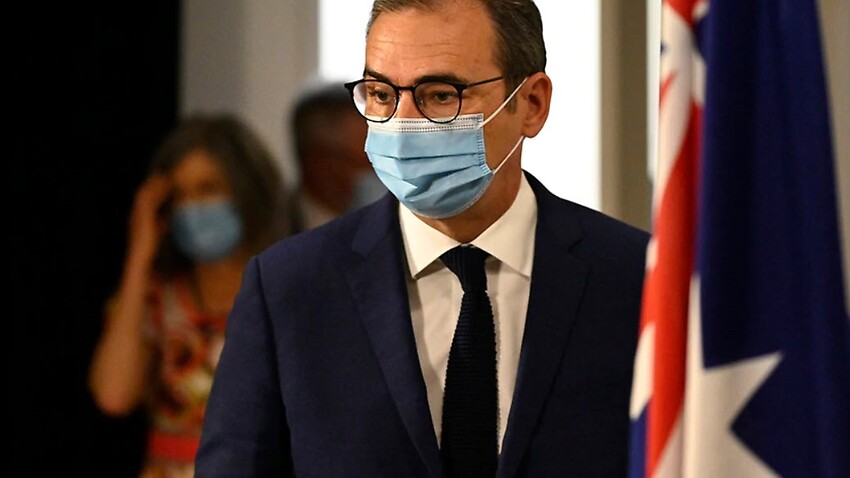 "One of the close contacts linked to the Woodville Pizza Bar deliberately misled the contact tracing team. We know now that they lied. To say that I'm fuming is an understatement, we're absolutely livid about the actions of this individual. I will not let the disgraceful conduct of a single individual keep SA in these circuit breaker conditions one day longer than what is necessary," he advised.
"However, this lie still means that our contact tracers need breathing space to contact people, but not for as long," he said.
I'm not sure how that works but that is what he said.
South Australian Police Commissioner Grant Stephens confirmed the man would not be fined or charged, citing "Increased penalty wouldn't force information underground. We've got to look at this, we've got to [find a] balance."
That I understood more clearly.
"We are not out of the woods yet. We still have a significant number of close contacts and contacts of close contacts, because we are doing that double ring-fencing, or sandbagging, as it were, around everybody who is a case. And we have had a focus on the Woodville Pizza Bar, but we have also got that large family cluster," warned Chief Health Officer Nicola Spurrier.
She also expected more not less positive cases numbers in the next couple of days.
"Please do not be alarmed by that, it is something we are expecting," she said.
On the 20th of November the World Health Organisation reported in Australia there had been 27,784 confirmed cases with a daily increase of seven. There had been 907 deaths.
-Lloyd Marken