September 04
Following a National Cabinet Meeting the Prime Minister was advising he was trying to get the states to agree to having their borders open by Christmas. To manage travel around the country there was discussion around "hot spots" and how to define them so as to identify when and what to shut down. Only Western Australia with its Premier riding high in the polls had declined. However that didn't mean some of the other states were varying in their conditions to going ahead with such a plan.
Economic pain aside, the virus didn't care if it was Christmas and so setting a deadline around that and not where we were with the virus seemed ill advised at best.
Prime Minister Scott Morrison was in ongoing talks with New Zealand Prime Minister Jacinda Ardern in setting up a travel bubble with that country to aid both their economies with tourism dollars. Given New Zealand's hyge success in containing the virus this seemed like it posed more risk for them than for us.
As Reuters reported, "Australia's early international border closures, lockdowns and social distancing restrictions has seen it record far fewer coronavirus infections and deaths than other nations. Nationally there have been around 26,100 infections and 737 deaths."
Yet remarkably the same principle didn't seem to apply to state borders in some media commentary.
While it was stupefying that some couldn't handle a trip to Port Macquarie or Dubbo instead of the Gold Coast or that people couldn't consider a trip to Hervey Bay over Byron Bay or Ballarat over Adelaide or Gumeracha over Mildura or Fremantle over Darwin or Alice Springs over Bali or Cairns over Sydney. It took me six years to get to Newcastle for a long weekend trip and I survived for example.
I would point out that jobs were lost all around with this slowdown in international tourism.
The Chief Executive of the Tourism and Transport Forum, Margy Osmond was reported as saying, "Our industry remains on its knees in the fight of its life and has each month been losing thousands of jobs and $6 billion in activity from the forced shutdown of domestic travel alone."
Job loss led to debt, domestic violence, family breakdown, poverty and suicide. All from the type of people we rely upon to give us our holidays, that keep towns afloat, that build communities. That's why where we could we needed to reach out and support each other.
After the National Cabinet Meeting on Friday, New South Wales Premier Gladys Berejiklian called on the Queensland Premier to show compassion in her remarks to border closures.
"I urge the Queensland Premier to consider carefully the impact border closures are having on our communities, on our citizens on either side of the border. You have to look at the issues from a compassionate perspective, a human perspective and appreciate that people with medical challenges, with compassionate reasons, or just to get to work, need to be considered. I urge the Queensland Premier to consider all of those issues moving forward, especially given where NSW is in the pandemic and what we have demonstrated," Premier Berejiklian said.
The remarks did bring to mind recent events like one pregnant mother in Northern New South Wales choosing to seek treatment in Sydney rather than continue through the bureaucracy to get into Queensland. She had subsequently lost one of her twins.
These words had impact, they referenced lives lost not just inconvenienced. They failed to acknowledge the proposal to move the border closures into New South Wales which the Queensland Premier had suggested and the New South Wales Premier had rejected but they did hold to account the idea that things could be done better particularly by the Queensland government to support the people of Northern New South Wales who they share close ties to.
For Premier Berejikian despite the subsequent waves that had occurred in New South Wales and break-out clusters around the country not to mention the devastating second and third waves seen around the world she saw no reason not to have the country opened up again.
"If the trends continue the way they are I don't think any state border should exist by Christmas. There shouldn't really be a reason for any state to have their borders up, we only closed the border with Victoria because we had and it was a really hard decision," she said.
Prime Minister Scott Morrison and Premier Gladys Berejiklian can certainly hold their heads high for their consistency. The PM has consistently not wanted to have schools close nor borders. Not just for the education of our children but also because of the economic impact. When New South Wales closed its borders to Victoria months after other states had at the initial height of the pandemic, the New South Wales Premier looked genuinely sad.
"But I'm optimistic, I really am, I'm hopeful that by Christmas, even though some states might not be as comfortable as others, Australia will be a different place," the NSW Premier said.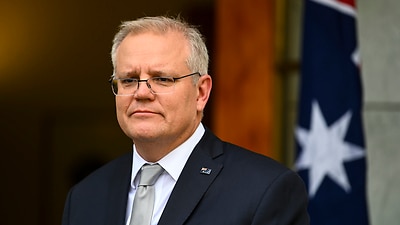 For his part the Prime Minister advised going forward total consensus would not be a requirement for National Cabinet outcomes.
"We've decided that this notion of 100%, absolute consensus on any issue is not a way that the National Cabinet can indeed work. And so what we will do is we will set out areas where we can come together, and get as many states and territories as possible to come around that agreement," Morrison said.
"Not everyone has to get on the bus for the bus to leave the station. But it is important the bus leaves the station."
Western Australia were going their own way and that was fine.
"I'm not going to hold Australia back when one or two jurisdictions, at this point in time because of their own circumstances, don't wish to go along with the path that the country is seeking to go in. So, they are not standing completely separate for that process. They will continue to work with us. But, for them, they have got their path set, and we respect that," the PM said.
As popular as border closures have been politically they do cause enormous pain to the economy and when we say that we mean business and when we say that we mean people. Not international corporations who still have people buy online, not mining companies who still have their ships of steel or oil or coal or whatever sailing across oceans. Not banks who are advertising low interest rates but still collecting debt and still having customers deposit their doll cheque as much as one from an employer. No we're talking about people who get hired when somebody builds or renovates a house, or takes a trip down the road and buys a meal or ticket with their disposable income. Those people are as flesh and blood as any life we are trying to save from a pandemic and right now they're under the kind of pressure that could sink them for good.
The acknowledgement and concern for these people will stand Berejiklian and Morrison in good stead in the months ahead. Looking at the reports coming out of Newmarch will stand Palaszczuk in just a good a stead on the border closures.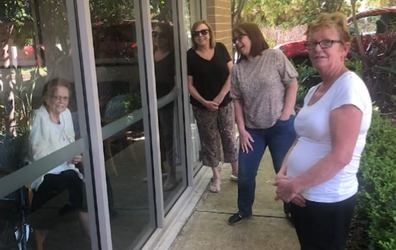 Coincidentally the Queensland Premier referenced such circumstances in her press briefing on the same day.
"I think it's a bit disingenuous for this heightened criticism that is coming from a whole lot of levels when our fundamental concern is to look after Queenslanders and to make sure that they are safe during this time. I do not want to see what has happened in our aged care sector in NSW and in Victoria happen here in Queensland. That would be a nightmare," the Queensland Premier said.
But where the majority lies can change in an instant as the fear of the virus switches to despair over the economy and the support offered by the Federal government will have an impact on how people are dealing with the economic impact of State border closures.
What I saw though was a concerted push in the media and other governments to bring pressure for the Queensland government to end its current policies despite the fact that they were popular. I smelt bullshit, I smelt coercion from big money and I admired my Premier for holding firm.
Throughout the week the narrative was now around instances where border control had gone wrong, predominantly the mother who had tragically lost a twin.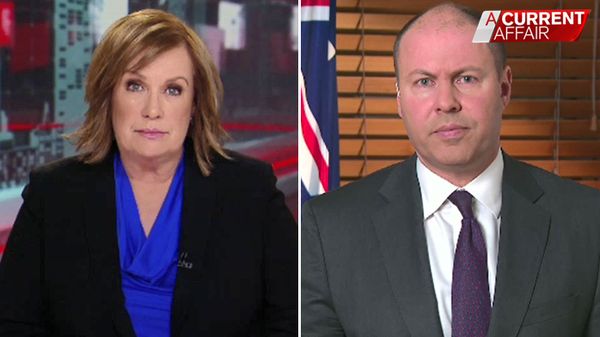 Treasurer Josh Frydenburg had weighed in on Wednesday on the television program A Current Affair.
"I think the Queensland Premier has got some questions to answer here. How can it be okay for people to go up to prepare for a footy game, and its not okay to go to hospital for treatment? How can it be okay that a young woman loses an unborn child because of border confusion – that a four year old boy with cancer can be separated from his mother? These are cruel and confused implication from these strict border approaches. I think everyone needs to get a grip here and remember that we're first and last Australians," he said.
Which was fair enough, these were heartbreaking stories that did make you wonder if we could do things better around the borders maybe even open them up. As heartbreaking as any one of the stories of deaths in nursing home and people being unable to see their parents in their last days and the complete lack of dignity those last days had for them.
Restrictions whether you like them or not having saving far more lives than they are taking.
Getting them right to avoid any death is the end goal but I had a sneaky feeling that's not what this was about.
This was about getting those borders down to make some money and not the battling small business owner but the kind of money that donates to political parties and runs rag sheets and major television networks.
I don't mean this as a conspiracy force and this is all conjecture.
What I'm talking about about is how media in cycles and how certain narratives get pushed, certain things get coverage and certain things fade to the background. Right now the story was about why Palaszczuk was keeping the border and if it was necessary and I'm saying yes she should keep it shut and yes it is necessary and yes all these stories were about changing that and I call bullshit and I'm not falling for it.
And next week the story would be different and maybe even support border closures and that is you have got to wonder about these things.
By the way plenty of celebrities have been allowed into New South Wales and other states for film and tv productions and other valuable trade activity as well as Queensland. The Australian Football League has never held its Grand Final outside Victoria in 124 years until now and you can bet your ass after this pandemic is over they will be fighting hard to have it back there forever again just like the National Rugby League grand final is held in Sydney and Joshy boy won't be heard saying then that we're Australians first and last then.
The Daily Mail wrote "But increasing movement between other states is essential to save the nation's dying tourism industry, which employs one million workers and is set to lose a staggering $54.6billion this year due to lockdowns and border restrictions. Greater freedom will also help farmers, residents in border towns, and hundreds of thousands of Aussie families who are trapped apart in different states."
Of course that didn't take into account that success over COVID allowed restrictions to lower faster and have greater economic freedom. The prosperity that had come for Queensland from hosting the AFL grand final, from having people travel to the Far North from the South East and vice versa for holidays while there was ring of steel around Melbourne and stage 3 restrictions in regional Victoria.
Instead Agriculture Minister David Littleproud was quoted, "When the premier of Queensland can allow 400 AFL executives to swan around a resort in the Gold Coast, but won't allow teenage boarding school children to go home to see their parents into remote New South Wales, that is abhorrent. It's wrong. Australians don't do that to other Australians."
Of course the fact that boarding schools in Queensland had been to re-open so quickly was no cause for celebration, the education of our children weirdly was not of concern here. Minister Littleproud probably knew all too well how desperate farmers were for their boarding children to come home in their breaks and help, how much they were struggling, how difficult it was proving to find workers due to the lack of international students. That was true and was painful but what that had to do with a footy grand final that other states had bid to host seemed a convenient stretch.
But hey maybe that was just me.
For her part Queensland Premier Anastacia Palaszczuk was holding firm.
"It is relentless and intimidating, but I will not be intimidated. Let me make it very clear, I will not be changing that course anytime soon. If we, as a nation, can focus on Victoria and New South Wales and get everything under control there, then the whole country can open up," she said.
In Queensland there had been 1,190 confirmed cases of which there were currently 25 active all linked to the Wacol cluster.
There had been six deaths and 1,318,805 tests.
For comparison in New South Wales there had been 3,910 cases and which there were 87 currently being treated by NSW Health including seven in ICU – four of which were on ventilators.
There had been 54 deaths and 2,259,161 tests.
Which is not to say that New South Wales would always been more likely to end up with more cases due to its proximity as the business and cultural centre of the nation, nor that they have not been doing a good job of handling the virus as best they can nor that border closures will stop an outbreak occurring in Queensland and that we won't need the support then of these states that require our support now.
Just to say that this virus is hard to mitigate and anything that you can do beat it you should and maybe just maybe when our political leaders they deserve our support. But where would the news story be in that? That was last week, we need a new angle this week.
And the story of a baby that maybe didn't have to die is an important story, to tell and to hear and if it means we take a harder look at these border policies then good.
When I trained as a wardsman they took us into a room and they showed us a little box on a trolley. They told us about how it might be a job to collect a baby who had died and take it to the morgue. That little box got us all thinking and it broke our hearts.
I feel very grateful that I never had to push that box down that long corridor.
Seeing babies on life support in the intensive care nursery was enough to make your eyes glisten.
So that is what we're talking about here but it's not only what we're talking about here.
Following this press coverage a new specialist care unit began to operate to help with border crossings due to health reasons. The unit consisted of eight people including doctors, paramedics, nurses and social workers. It was part of a larger ongoing team of 80 working on cross-border travel exemptions. In the week where these tragic individual instances were in the news, 900 New South Wales residents had received treatment in Queensland hospitals.
"We understand this is a very, very difficult time for families. I know that, my government knows that. We are here to help people during this critical time," Ms Palaszczuk said.
In a spot of good for boarding students the Chief Health Officer Dr Jeanette Young also said the town of Moree in northern New South Wales could be added to the travel bubble allowing boarding students to return home for the school holidays.
"This could change, but at this point in time New South Wales does have control of their outbreak. They have been able to limit it to other parts of New South Wales. The risk of course is that people from other parts can come up to northern New South Wales. I discuss that risk every day with my New South Wales counterpart." Dr Young said.
Overnight Queensland had reported no new cases and Dr Young advised it was still too early to open up borders.
"We know unfortunately that one case can lead to a lot of cases," she said.
She advised a state would need to have recorded 28 days with no community transmission before the border with that territory could be opened up.
The federal tourism minister Simon Birmingham believed that was a "very, very high benchmark to set."
The New South Wales Premier Gladys Berejikian said, "I don't know if we'll ever get to that number. They're putting on a pretty big ask during a pandemic."
-Lloyd Marken