July 17
Captain Tom Moore, the 100 year old World War II veteran of the Burma campaign who had raised close to 33 million pounds for the NHS Charities went to Windsor Castle with his family.
Her Royal Highness Queen Elizabeth II walked over from her granddaughter's nearby wedding to make a special exception to the cessation of such ceremonies to formally knight the centenarian.
A Buckingham Palace spokesman said: "On occasion, the Queen invests individuals privately during audiences."
The Queen herself had chosen to join the Auxillary Territorial Service in 1945 serving in London during the war.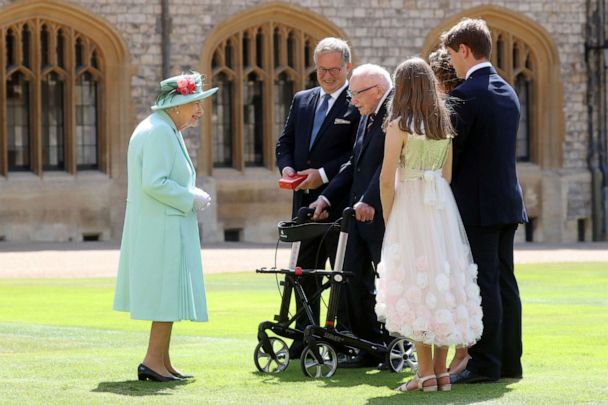 When quizzed about what was discussed between the two, ever the loyal Knight Sir Tom replied "No. That's between the Queen and I," he said "I don't think I'll tell anybody what she said, it was just the Queen and I speaking privately and it was a great honour for me to be able to speak to her at all."
Captain Tom was joined by his daughter Hannah Ingram, son-in-law Colin Ingram, grandson Benji and granddaughter Georgia.
Arise Sir Tom and God Bless.
-Lloyd Marken