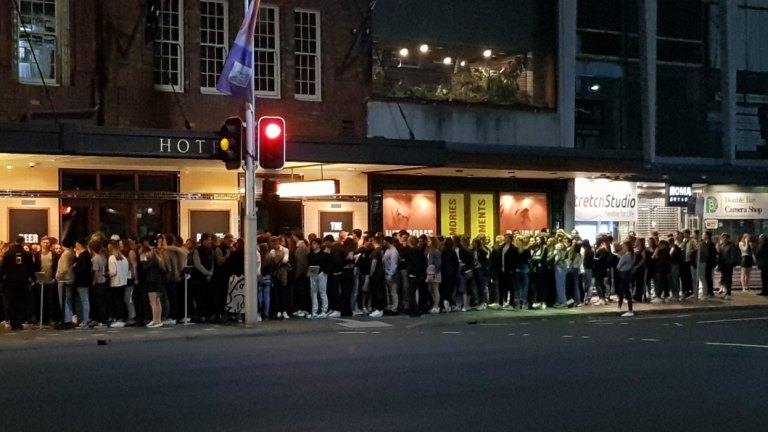 July 12
The Curve on the ABC highlighted how quickly case numbers shot up in Victoria and highlighted the concern that it could repeat in NSW with recent case outbreaks in that state.
In America there was a record number of new daily cases.
On the 3rd of July daily cases broke 50,000 in a day. The number was 54,271.
On July 6 the daily record was broken again with 57,186.
Then on July 10 the record broke 60,000 in a day. The number was 64,630.
On July 12 there 66,542 confirmed new cases in the United States of America.
July 13
A dozen ADF members went into isolation at RAAF Base Wagga Wagga after it was reported there was an outbreak of cases from the Crossroads pub located in Sydney. The base is where recruits receive training to become serving members and move on to employment training and careers in the RAAF. The dozen members had been in the pub between 03JUL2020 to 10JUL2020.
July 14
In the United States of America there was no good news.
Deaths related to COVID-19 had increased by 46% in one week according to Reuters. 5,000 people mostly from Texas, Arizona and Missippi. California and Florida were also seeing an increase in deaths.
There was also 21 per cent increase in case numbers with over 400,000 reported the same week.
Case numbers were only falling on a weekly basis in the States of New York, Tennessee, New Jersey and Delaware.
In Texas and Arizona the call was put out for refrigerated trucks as morgues reached capacity. In the latter, intensive care units at hospitals were at 90% capacity. 100,000 people were treated in hospital on Monday in Texas.
Some experts were saying that the death toll may not be as bad as when the pandemic first hit because testing was extremely limited early on and people were behaving differently.
Let's hope.
Testing in America also rose by 7.4 per cent the same week with 823,000 tests performed on July 10 alone.
Thankfully America had a leader in charge focussed on doing everything he could for his citizens.
Coming off the small numbers at his rally in Tulsa and criticism for the clearing of Lafayette park Trump came across like a deranged old man muttering into the sky, lost and alone hoping whatever he said would stick with some voter out there.
Essentially a rally without a crowd and any back-up.
Sadly the left in the media appeared very smug which I knew would just feed into his base.
Still doesn't anyone see how desperate Trump is to feed on fears?
Referencing Biden he said he'll defund the police, the military, they'll get rid of the suburbs.
Get rid of the suburbs? There's 130,000 dead Americans you fuck!
In Australia I finally made it to my gym tuesday night. Using the dumbbells at home were a distant memory and sadly I have found the secondment has zapped me of a lot of strength. All excuses I know but on Tuesday I went my gym and thursday night I went back for a session on the treadmill. How long gyms would remain open 24/7 nobody knew.
There had been breakouts in New South Wales at The Soldiers Club in Batemans Bay and the Crossroads Hotel linked to 30 cases.
New South Wales Premier Gladys Berejiklian commented that she was not looking to follow Victoria into lockdown.
"We need to accept children need to be educated, that people need to go to work. IT would be unrealistic for us to assume we are going to see any situation where there's zero cases. This is the nature of the pandemic – until we have a cure, we have to live with it." she said.
She later said of Victoria's experience, "Lockdown doesn't guarantee… that you're not going to have people dying."
Queensland shuts it borders to Campbelltown and Liverpool cities in Sydney. Deputy Premier Steven Miles advised that 18 Queenslanders had visited the Crossroads hotel and were in quarantine getting tested with 11 already getting a negative result. 
There were moves as well to pass legislation that anyone making a false declaration could face up to six months imprisonment, currently the maximum penalty was a $4,003 fine.
Queensland Premier Anastacia Palaszczuk told Parliament, "We are entering the most dangerous weeks of the battle so far. Our enemy is complacency."
In Victoria there was an announcement that 800 more Australian Defence Force personnel would be sent to Victoria to join the 500 already there. They would be helping in the State Control Centre and assisting Victoria police with contract tracing and enforcing public health orders.
Incidents like the breakout of cases at the Crossroads pub within the wake of Queensland opening its borders just made us feel more resigned that we were about to see a break-out here in Queensland.
-Lloyd Marken