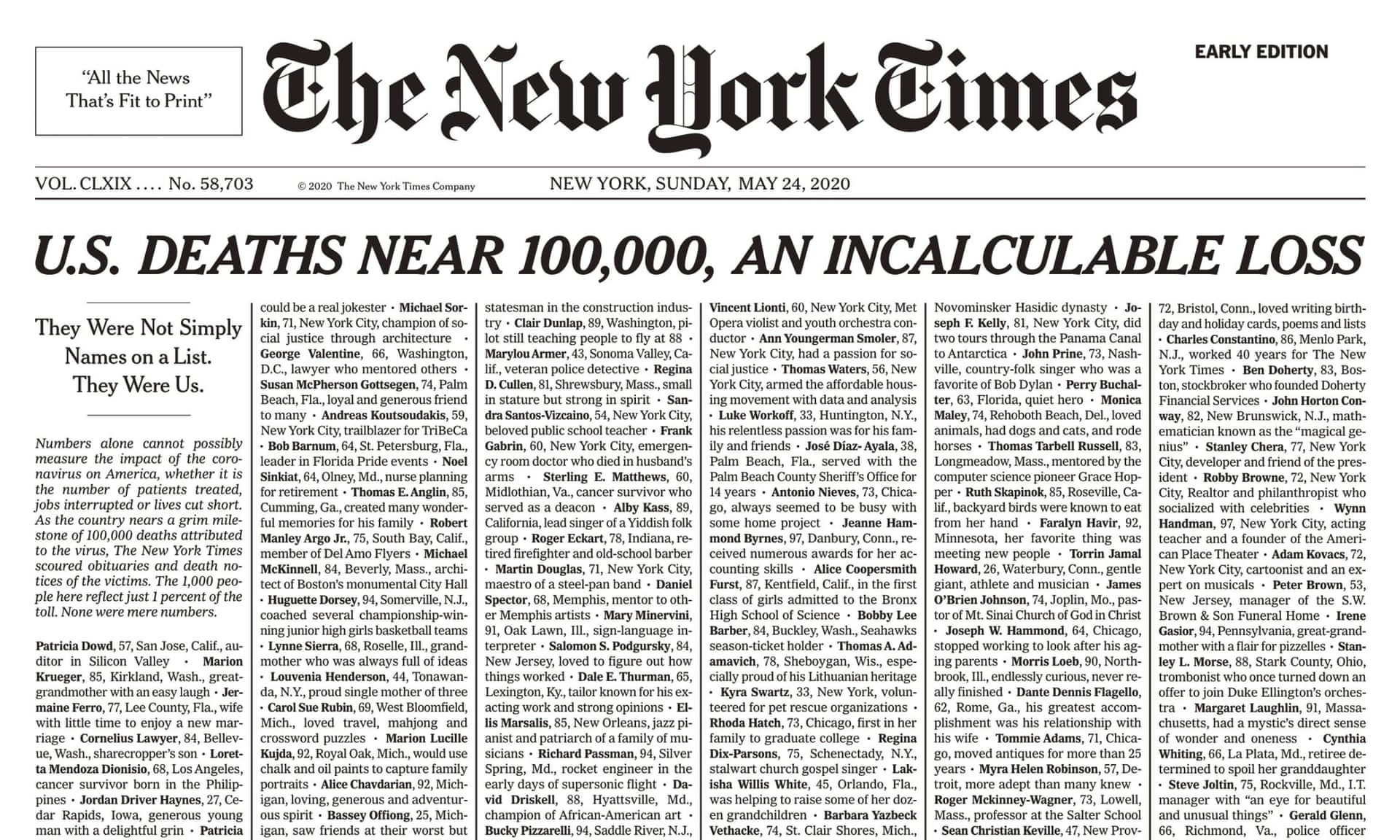 May 24
In the United States of America Trump went and played golf on Saturday the 23rd, on the weekend that America neared 100,000 deaths.
Trump was quick to point out he hadn't played golf since thousands of Americans had started dying.
Of course it rang a little hollow because he had criticized former President Barack Obama for playing golf in 2014 during the Ebola outbreak of that year in the States.
It also rang hollow because the number of dead of Americans was such a catastrophic number.
It also rang hollow because Trump had played a lot more golf than President Obama had this far into his first term.
It probably also rang hollow because Trump is a liar, a hypocrite, a narcist, adulterer, swindler, spoilt brat, self-involved fat fuck who has presided over the greatest loss of American lives during a crisis since the second world war.
Did he apologise, own up to his hypocrisy, talk about how he weeped for those Americans lost? Not on your fucking life or more specifically their lives.
No apparently it was all about turning the corner, the Memorial Day weekend, the traditional kick-off the American summer and re-starting the economy.
Why did the liberal media have to be so negative over such a significant milestone?
Couldn't they see what a great job he had done and all those democrats calling him racist for the travel ban from Wuhan in February? Thank God he hadn't listened.
Thank God, we could have had 300,000 dead at this point if not for such a fearless and whipsmart leader.
You know lots of people were telling him to just ride it out, I mean not any of his health experts or chief advisors but still he was thinking it – worried about the potential economic impact and how it would affect him.
Hell we're only talking 94,011 / 334,534 of all the deaths reported in the entire world had occurred in America.
On the 24th of May the New York Times ran a front page full of death notices from across the country of close to 1,000 people.
Most could not remember a front page from The Times that did not feature a photo.
Assistant graphics editor Simon Landon stated the intent was to personalise "the tradegy as readers and staff developed data fatigue from the constant reporting of the pandemic."
Still Trump was arguing it could've been a lot worse….
I mean he could have ignored Dr Fauci from day one.
Wasn't it time to get back on with getting the economy back to normal?
After all cases and deaths were down in the coastal elite states, so what if the numbers were trending upwards in the majority of states?
You could say that Trump was showing Americans how to get back to living their lives.
That it was for morale purposes.
You could say he's worked hard during a crisis and at some point everybody deserves a break.
While I'm sitting here bemoaning stats, how much have I sat on a couch and watched Netflix? What have I done besides buying a jumper off a celebrity for the American people? You could say what have I done that allows me to be a critic of a world leader?
You could say that and you'd be making a good point.
There's 100,000 Americans who can't and that's my point.
-Lloyd Marken