May 4
It was Labour Day with me staying home due to a public holiday.
The rest of the week I was due to work from home as well.
Queensland Premier Annastacia Palaszczuk announced that Prep, Year 1, 11 and 12 would return to school next Monday May 11. For the other grades it was planned for them to remain remote learning with a return to classrooms May 25.
5 May
For the first time since the pandemic took off 2 months ago, President Trump leaves Washington D.C. to visit a mask factory in Honeywell, Arizona. In a press conference he stresses that the country has to be re-opened soon mentioning the fact that death from drug use and suicide increase during unemployment.
"People are dying the other way, too. When you look at what's happened with drugs, it goes up. When you look at suicides, I mean, take a look at what's going on. People are losing their jobs. We have to bring it back and that's what we're doing."
30 million Americans had filed for unemployment claims.
People were unemployed too in Australia and hurting as this 60 Minutes Australia piece covered.
President Trump also said of the rising death toll due to COVID-19  "I always felt 60, 65, 70, as horrible as that is. I mean, you're talking about filling up Yankee Stadium with death! So I thought it was horrible. But it's probably going to be somewhat higher than that."
He also talked about dialling down the Coronavirus taskforce but over the next few hours that it would remain pivoting to focus on reopening.
7 May
It was fair to say things were getting better in Australia in early May. The danger was still present but there were days when states were not reporting any new cases. In comparison to what could  have happened and what was taking place in other countries Australians could breathe somewhat a sigh of relief.
The danger now was to not take this status quo for granted, to not squander our safety with rash decisions. A second wave seemed inevitable so how best to manage it.
That week there was an all too clear example of how things could still escalate even with all the restrictions that had been put in place remaining.
In Melbourne, there was an outbreak at the Cedar Meats abattoir leading to 62 confirmed cases.
On Thursday the 7th of May there were 13 new cases reported in the state, twelve of them related to the meatworks. The number of cases in Victoria was 1,154.
The World Health Organisation reported the same day that Australia had 6,875 with a daily increase of 26. There were 97 deaths with a daily increase of one.
With talk of restrictions being lowered in other states the Victoria Premier Daniel Andrews advised he would not be lowering any restrictions until Victoria's State of Emergency ended next Monday.
"There isn't a jurisdiction in the world that has gone that way that hasn't had harder lockdowns the second time around compared to the first," he said.
The Monday was the day after Mother's Day.
"Everyone wants to be with their mum but let's be really cautious, let's be really careful not to be spreading the virus. We've come a long way. Let's not give it all back."
"I can tell you what I'll be doing on Mother's Day. I will not be visiting my mum, even if it was lawful for me to do that. She's in her mid-70s. She's in good health but she has some underlying health issues and I just wouldn't do it, [even though] I'd very much like to."
8 May
Australia's good fortune clashed with what was happening around the world. I hoped the lessons from them could help us to not be so cavalier about the risk.
Another example of this was the parking of 50 refrigerated trucks in Sunset Park, Brooklyn as funeral homes and moratories were overwhelmed in New York City.
We had seen footage already of such trucks parked outside hospitals but the parking of them in a group even if not all were full underlined the amount of death occurring.
On the 30th of April Australian Prime Minister Scott Morrison had told us "Australians deserve an early mark for the work that they've done. We can't keep Australia under the doona. We need to be able to move ahead."
He followed up this mindset in a press conference held the following Friday, the 8th of May.
"There will be risks, there will be challenges, there will be outbreaks, there will be more cases, there will be setbacks.
Not everything will go to plan.
There will be inconsistencies. States will and must move at their own pace, and will cut and paste out of this plan to suit their local circumstances.
There will undoubtedly be some human error. No-one is perfect.
To think or expect otherwise, I think, would be very unrealistic. This is a complex and very uncertain environment.
But we cannot allow our fear of going backwards from stopping us from going forwards."
Earlier he had offered words of encouragement stating.
"That every Australian matters.
Every life, every job, every future.
And we have learnt some important lessons that we can meet the tests, as we have, and the challenges that we have so far confronted.
That when we have to, we can and we do pull together.
That we can focus on something bigger than just ourselves. "
He then offered a 3 Step program on the road to what was hoped would be the successful lowering of restrictions.
Each step would be subject to review every three weeks to implement the next step but the situation would be constantly monitored and subject to change.
"They're not formal reviews — I'd describe them more as stocktakes as to where the framework is at, and looking at where all the states are, and how we're going towards our ultimate aspiration of being [at Step 3] in July." explained the Prime Minister.
Also the Prime Minister was leaving it up to each Premier to action the steps in line with the particular situation currently in each state.
New South Wales and Victoria had the highest number of cases. The Northern Territory and Western Australia the lowest.
Step 1 involved five people coming over to your house and gatherings of 10 people in outdoor parks, pools, restaurants, community centres, playgrounds, boot camps and public libraries.
There could be ten people at a wedding and 30 at a funeral. Queensland stipulated if it was outdoors it could be 30, indoors only 20.
You could drive up to 150 kilometres from your place.
Following his news conference South Australia committed to step 1 to be implement that Monday.
Victoria said it would decide on the 11th.
Queensland committed Saturday May 16 or specifically midnight next Friday.
Tasmania would lift some restrictions on the 11th and planned to do others on the 18th.
New South Wales with the most cases said there would be no changes yet. Half of all cases in Australia were in New South Wales.
The Northern Territory had already set a roadmap for themselves coming out of lockdown. When they started lifting restrictions on the 5th of May, 28 of all 30 confirmed COVID-19 cases in the Territory had recovered and there had been no new cases for over a month.
The Chief Health Officer Brendan Murphy flagged going to work sick, " No more heroics of coming to work with a cough and a cold and a sore throat. That's off the agenda for every Australian for the foreseeable future. I think we've all been guilty of that at various times. I know I have. We're all going to have to change that mentality."
Step 2 would involve gatherings of 20 people, the potential opening of gyms, cinemas, galleries, museums and beauty therapists. Distances of 250 kilometres from home.
Step 3 hoped to be reached in July would look at interstate travel, maybe even travel in the AUS-NZ bubble and gatherings of 100 people. Pubs and clubs would only be looked at for step 3. It seemed like only yesterday that the Prime Minister on the 13th of March had announced gatherings would be restricted to only 100 people in the country from the 16th onwards.
The announcement was made as Australia already had seen an increase in the total number of cases that week with 97 by Friday. Up from 78 the previous week. Yet the plan to re-open and the number of cases per capita in Australia were in stark contrast to Europe and the Americas where some national leaders like Trump were stating re-opening was imminent.
When the PM was asked by a journalist, "Prime Minister, you mentioned earlier that there will be outbreaks, you say that there will be clusters. Is it a case that the states, the territories and Australians will need to hold their nerve once they go down this path and not snap back to tighten restrictions?".
He simply replied "Yes."
Interestingly with the announcement that people would be able to return to dining soon we had already organised to catch up with friends over dinner via skype.
Including with a friend who had injured her ankle, it raised her temperature so she spent a night in a COVID ward.
She was now doing well albeit with her leg in a cast. She has gone out of her way to support local businesses during the economic downturn.
I had been in touch with people more on the phone recently but it was nice to have everybody conversing together.
I also pulled out the port but sadly ran out of Galway Pipe and had to make the switch to Cockburns which apparently I was mispronouncing.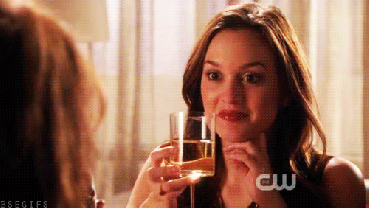 Stay safe everyone.
-Lloyd Marken