My brother-in-law celebrated his birthday ANZAC Day.
I am fond of calling him my brother from another mother. I say this because he really is a brother to me.
He was born a Sikh in India, fell in love with an Australian girl while studying here and that was the end of that.
Life hasn't always been easy for him as an immigrant but I've never met a man who works harder, is more resilient and more loyal.
He is a wonderful husband and to his family in India a dearly missed son. Having a sister living in the UK means I know a little of how they feel.
We went over to where he and his wife lived and sat in spaced apart chairs out the front of their place. We just talked but gosh it was good to see them.
April 26
The next day the whole family skyped to celebrate his birthday.
The same day four of the largest airline planes in the world A380s landed in the centre of Australia in the very dry Alice Springs.
27 April
Working from home Monday morning I read an e-mail mentioning we had a few people sick in our team from my supervisor.
I sent him an e-mail asking if there is anything I could do in support and he replied yes – could I read the text message he had sent me almost an hour prior.
After reading the text sent earlier I got in my car and spent the day working in the office.
That night Karen and I spoke to an old friend of our's. An accomplished academic it seemed like a lifetime ago when we had heard she was getting a gig working at HARVARD!
Based there for almost a year she was one of the early few sounding the alarm on social media about the danger of this disease.
As things got worse in America she saw footage of international travellers returning to Australia bundled together with no social distancing.
The days passed and she relayed hearing sirens go past outside her residence throughout the day. She finally arranged a flight coming back to Australia, worried about her American friends who she was leaving behind.
When we spoke she was in the midst of the 14 day quarantine in hotels for returning travellers. A yoga practitioner and a marathon runner she had no complaints about her confinement.
Her thoughts were with all the people confined to ventilators breathing their last breaths.
She had come through and we were glad to hear she was all right.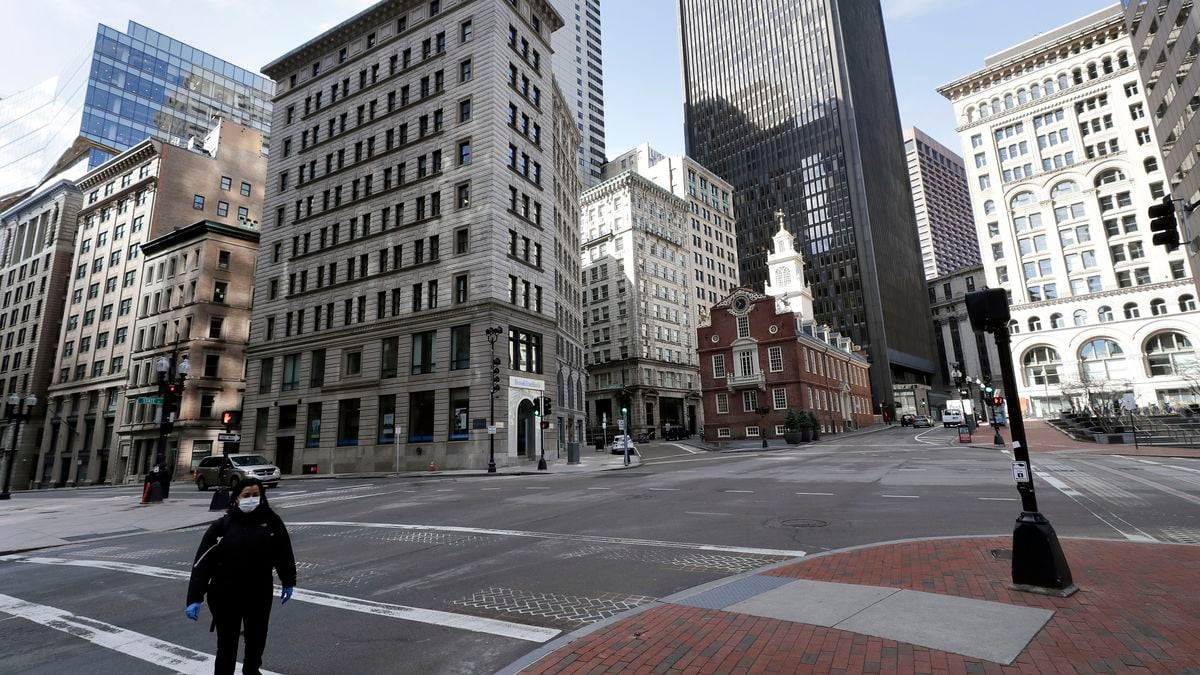 30 April
Thursday.
I ended up only working from home that Wednesday grateful to be back in the office for most of the week. Traffic was still not so bad and I was so happy to be with my colleagues again even most of us were still working from home.
One of them was going on maternity leave, someone who I had worked with last year during my secondment.
Somebody who will be a great parent.
Someone who is so amazing in everything she does that I refer to her as lightning in a bottle.
We wished her well in a skype morning tea that I was lucky to attend.
The Queensland Premier had announced that week that come the weekend you would be able to travel 50kms from your place of resident.
One of my work colleagues said she was driving to Fernvale that weekend.
Another asked, "What's in Fernvale?".
"Don't know but that is as far as we can go so we're going there," she replied.
Last year I had flown over Fernvale at a height of a few hundred feet.
02 May
We don't entertain a lot in our house.
It's too hot for most of the year and we never got around to having the place exactly how we want it for entertaining.
But on Saturday the 2nd of May, Karen told me her brother and his girlfriend was coming around and that was that. So they brought tacos for dinner and we had a wonderful time.
This night along with seeing my brother from another mother were our first social engagements in almost two months outside of phone calls and skype.
I may have erred on the side of caution if consulted but once the train was on the tracks I really didn't want to take this away from my wife. She lets me have my way on most things.
I realise a lot of people around the world have gone without socialising even longer and will even longer still if their governments show any sense.
So I know I have been very fortunate it had been only a few weeks but I must admit it was really nice to have the dinner.
After the main I offered some port for everyone and while I don't often drink I decided I would have some more port. Galway Pipe.
It was really nice to have the dinner.
In most parts of the world things were only getting worse but here in Australia things were getting just a little bit better.
On the 2nd of May, the World Health Organisation reported globally there were 3,272,212 confirmed cases with a daily increase of 90,578.
The death toll 230,107 with a daily increase of 5,805.
We reached 1 million confirmed cases on the 4th of April, 2 million on the 17th of April and 3 million on the 29th of April.
4 million was reached on the 11th of May and 5 million on the 23rd of May.
Knowing how fast this thing can spread, either the measures we're putting in place are working or some of the numbers coming out of countries aren't accurate.
On the 2nd of May the WHO reported 6,767 confirmed cases in Australia with a daily increase of five. There were 93 deaths with a daily increase of one.
In Canada there were 53,657 confirmed cases with a daily increase of 1,601. The number of deaths 3,223 with a daily increase of 141.
158 Canadian soldiers died in the war in Afghanistan.
In India there were 37,336 confirmed cases with a daily increase of 2,293. There were 1,218 deaths with a daily increase of 71.
527 Indians died in the Kargil conflict.
In the United Kingdom there were 177,458 confirmed cases with a daily increase of 6,201. There were 27,510 deaths with a daily increase of 739.
In World War II during The Blitz from September 1940 to July 1941 it was estimated 40,000 civilians died from the bombings.
On the 30th of April the United States of America reached over 1 million confirmed cases. On the 2nd of May there were 1,067,127 with a daily increase of 31,774. The number of deaths 57,406 with a daily increase of 2,069.
58,318 American military personnel died in the decade long Vietnam war which shook the country to its core.
-Lloyd Marken