April 1
I continued working from home, happy to have a job and as mentioned in the previous post Karen started putting the teddy bears out.
April 2
On Friday in Guam, a US Navy Captain relieved of his command walked down the gangway to cheers of his 5,000 crew.
Captain Brett Crozier, a 28 year naval veteran who had flown F/A-18 Hornets in the Iraq War had taken command of the 104,000 tonne aircraft carrier USS Theodore Roosevelt 01NOV2019 and all of its 4,500 souls on board.
On deployment in the Pacific, crew stayed at a hotel in Da Nang where coronavirus broke out on the 5th of March.
They returned to the ship, the first reported case onboard was the 22nd of March and not any of the sailors who stayed at the Vietnamese hotel tested positive. Evacuations by flight took place as more sailors became sick.
The number of cases climbed into the dozens, the ship was ordered to Guam and docked there 26MAR2020 with most crew restricted to the ship and pier as more evacuations of sick sailors took place.
On the 30th of March, Captain Crozier sent an e-mail to chain of command urging that all but non-essential crew be evacuated and the ship be sanitised.
In the e-mail he wrote, "I fully realize that I bear responsibility for not demanding more decisive action the moment we pulled in, but at this point my only priority is the continued well-being of the crew and embarked staff. I believe if there is ever a time to ask for help it is now regardless of the impact on my career."
There was a letter attached in the e-mail too where the Iraq war veteran wrote.
"WE ARE NOT AT WAR.
SAILORS DO NOT NEED TO DIE.
IF WE DO NOT ACT NOW,
WE ARE FAILING TO PROPERLY TAKE CARE OF OUR MOST TRUSTED ASSET
– OUR SAILORS."
The e-mail was leaked and published in the media on the 31st. At this point, 100 crew had tested positive.
Crozier got his wish on the 1st of April, the ship was evacuated except for essential crew to maintain the nuclear reactor and quarantined.
On 02APR2020 he was relieved of command and by Acting Navy Secretary Thomas Modly believing he had shown poor judgment in sending the e-mail either aiming for it to be leaked or taking not proper protocols to ensure it would not leak.
Three days later Modly would travel to Guam and address the crew over the public address system denigrating Crozier's actions.
On a ship where hundreds were still onboard believing their Captain had acted to save their lives he scolded them for cheering his name as he left the aircraft carrier. Modly told them ironically "too naïve or too stupid to be a commanding officer" if he did not realize that his letter would be leaked to the media."
Modly over a PA system that could be heard throughout the ship had his "tirade" recorded and subsequently leaked to the press.
07APR2020 Modly resigned.
Crozier has been reassigned to San Diego as special assistant to the Naval Air Forces chief of staff. Reinstatement of command to a dismissed USN Captain would be unprecedented.
By the 17th of April most the crew had been tested and 660 had tested positive for COVID-19 with the majority asymptomatic. Positive result of about 14%. These numbers were lower than was originally feared would end up happening. Possibly a result of the actions of the Navy on the 1st of April. Captain Crozier himself tested positive for COVID-19.
As low as the numbers were, there is at least one family that wish they had BEEN lower.
On the 13th of April, a 41 year old Chief Petty Officer of the crew having been hospitalised passed away from COVID-19.
On 05MAY2020 1,156 crew had tested positive.
On 15MAY2020 five sailors developed symptoms, tested positive and were removed from the ship along with some of their contacts. The five sailors had completed a 14 day quarantine and tested negative at least twice before reboarding prior to showing symptoms.
On the 21st of May, the USS Theodore Roosevelt returned to sea.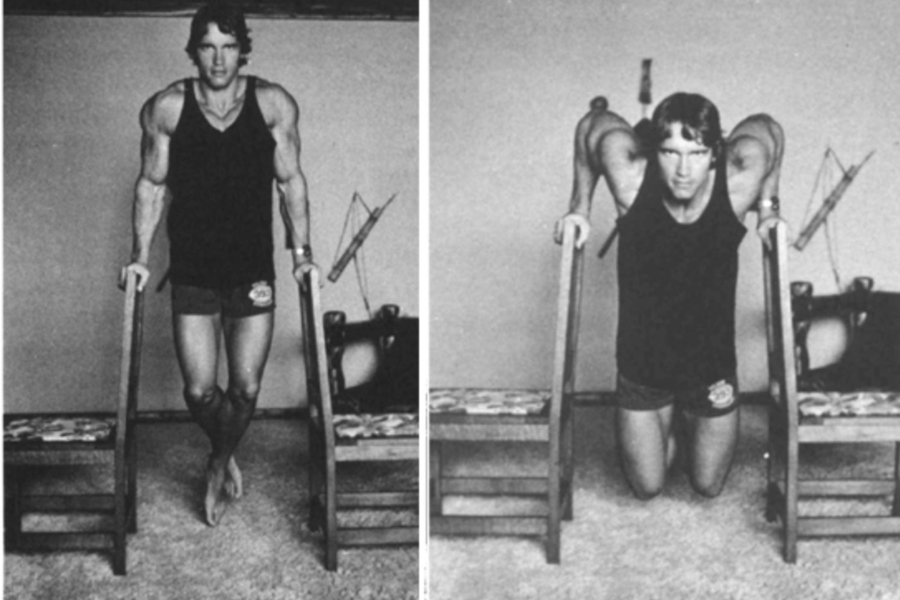 While this drama was unfolding within the United States Navy, I was also taking comfort in celebrities taking to the social media.
I discovered Arnold Schwarznegger's social media presence and quite enjoyed his posts.
He raves on about his kids, showcases speeches he does and work he is doing in the community.
One could be cynical about these things.
He's found two cute stars in his miniature pony and donkey Whiskey and Lulu. His much younger girlfriend doesn't feature anywhere.
Yet in difficult times, we need people who inspire, people who display a go to attitude or give us a little levity. I am finding that with Arnold Schwarznegger so here are some gems.
I even dusted off my old dumbbells thanks to Arnie.
Many other celebrities have been amusing us too. Closer to home there has been Sam Neil.
Final parting message from Arnie which I took to heart.
-Lloyd Marken