As we entered the third week of March more restrictions were to come but the new normal would be firmly established by the end of the week. My hope was that people can deal with having to make changes a great deal more than the uncertainty that comes with not knowing what is going to transpire. Yet for many people around the world uncertainty was coming regardless.
We started to hear about those who were losing loved ones and unable to see them in their last moments or attend the funeral. The spectre of far ranging unemployment also began to descend.
23 March
Monday at my work which involves answering phones we switched to make as many of our processes as digital as possible and shifted the phones to being manned for only a little more than half of the day.
This was a somewhat busy period for us so we held our breath and wondered what would happen. We managed, we did our best, we supported each other, we came through.
I took the time to tell my leadership team that "A calm Captain steadies the ship through storms."
I had many calm Captains.
As of midday as per the announcement the day before, cinemas, pubs, clubs, casinos and gyms are all shut down. I hadn't gone to the gym in months but I had just been thinking maybe working from home would help me start up again… yes I know that's not true.
In Sydney NSW Premier Gladys Berejiklian announced schools would remain open and safe but urged parents to keep their kids home for online learning if they could. School Easter holidays aren't due to begin until 13APR2020.
In some schools attendance is down to a third.
Discussion is also turning to how to provide solid distance education to all children including those with limited digital tools and internet wifi. Old school methods of booklets and mail outs are utilised too.
One of the guys I have water cooler conversations (there are no water coolers in our officer but GenX and Boomers will know what I'm talking about) at work advised me that he had pulled his kids from school.
I said "Good on him."
I wanted all of us to be working from home and keeping our kids home as soon as we could.
Around the country lines snaked around Centrelink offices as the myGov website crashed due to a surge in applications. The newly unemployed went to apply in local offices instead.
I worked twelve long years as a temp and on contracts finding myself looking for work at least a dozen times over that same period.
Sometimes I was unemployed for two weeks – other times five months.
Once I worked across two organisations, in 4 different roles, having received six extensions on two different contracts and gone up two pay scales over the course of 24 months.
I never took a holiday and through most of those twelve years I worked a second job as well.
I never managed to save up anything – only to pay unexpected bills. I will admit I did recklessly pay for a trip to attend my sister's wedding. That was an indulgence on my part.
Registering for and being on the dole is a painful process.
I once sat in a public park to get internet access to apply for a job on an old laptop before driving to a local library in the middle of the application because my battery power started to run out.
Yet I am here and so my hope is all of these talented and hard working people who are victims of circumstance will come out the other side.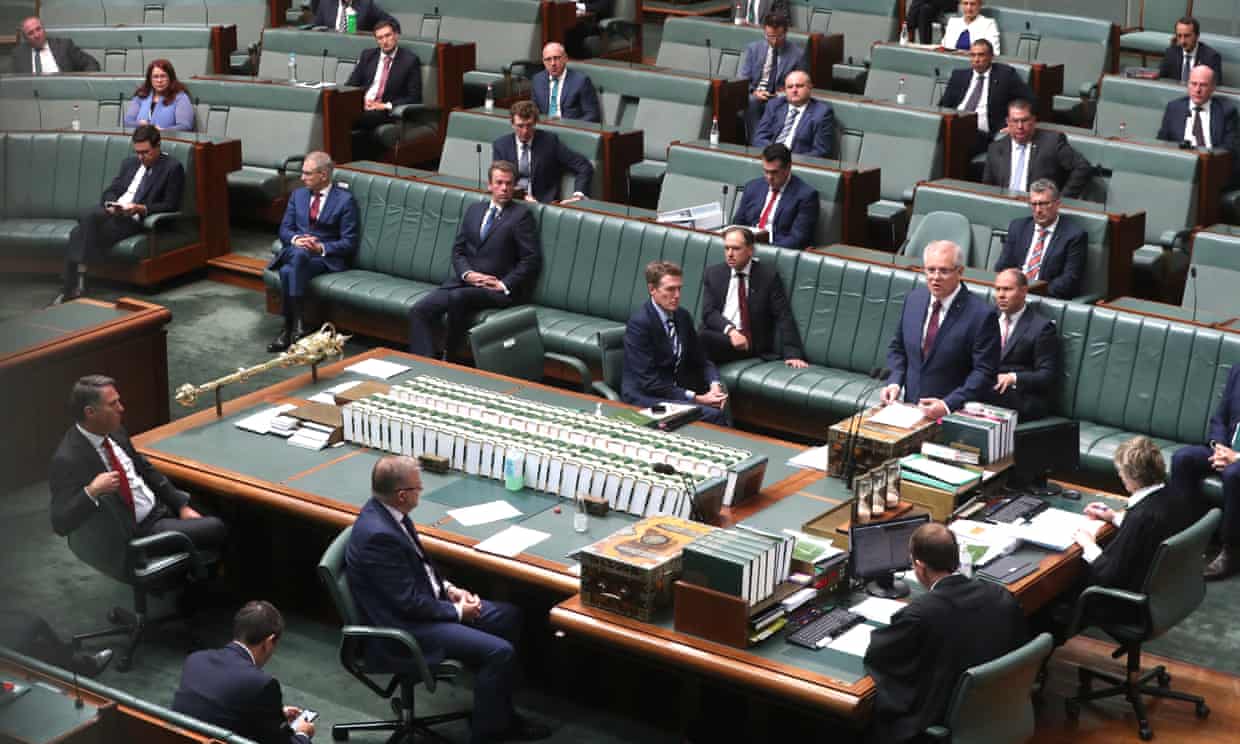 The Prime Minister was also thinking of them.
In Canberra there was a sitting of Parliament to pass life saving legislation.
"Across Australia today many thousands of Australians will lose their jobs. They are lining up at Centrelink offices as we speak. Something unimaginable at this scale only weeks ago."
"Life is changing in Australia for every Australian and life is going to continue to change.
"Meeting this challenge is bigger than any Australian … In the months ahead we will face more issues that none of us even now can imagine."
-Lloyd Marken