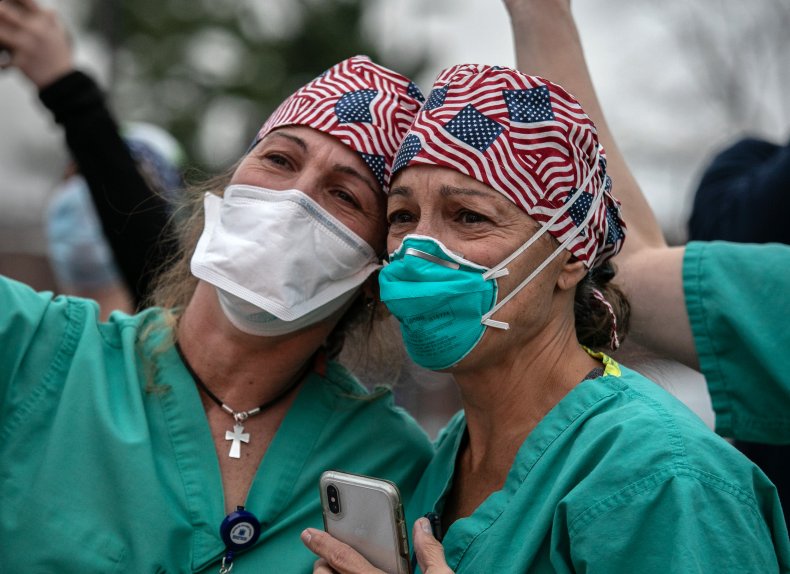 As the phoney week came to a close the Australian government had taken the unprecedent step to shut down international travel. We were closing off from the world and the sense of threat was only growing.
20 March
On Friday in Australia there were 873 cases with well over an eighth coming from that day alone. The daily increase was 164. The number of deaths was seven with a daily increase of one.
In the United States of America there were 15,219 cases with a daily increase of almost a third at 4,777. There were 201 deaths with a daily increase of 51.
President Trump at White House briefing that day was asked by NBC reporter Peter Alexander "So, what do you say Americans who are scared, I guess? Nearly 200 dead and 14,000 who are sick and millions as you witness who are scared right now, what do you say to Americans who are watching you right now who are scared?".
Trump replied "I say that you a terrible reporter, that's what I say."
Trump continued to rant insulting Alexander and his network NBC and saying that he was doing sensationalist journalism.
Just prior Alexander had asked about an anti malarial drug Trump was touting as a possible cure and has continued to do so. This follow-up question was intended as a softball one.
It would be unfair to pull out quotes made by public figures earlier in the outbreak. Public figures also need to reassure the public and point to a rosy vision for the future.
For the experts who had a knowledge about this they could see clearly what was happening. Certain Asian countries responded faster having living through the SARs epidemic.
Yet until the outbreak in Italy I think some understanding has to be given to our leaders for the unprecedented nature of events.
However as the crisis escalated Trump's quotes become more and more a rebuke to what was actually going and the advice that his experts staff and other state leaders in the country have been saying.
To be quite blunt he has failed as a leader to rally the entire nation behind a cause, to create bipartisan participation between states and federal levels and to show an empathy for the suffering of others.
Whenever you hear Trump talk, it's always about him.
One of his tactics too is to go on the attack, to lay the blame on others. Early on he attacked state leaders, tweeting New York Governor Cuomo has to do more.
That may be a fair criticism in terms of the early days of the crisis but since then I cannot think of how Cuomo could have done more.
He's given daily briefing, stayed calm, communicated consistently in an ever changing situation and fought for what his state has needed to combat this virus.
Trump on the other hand is a terrifying sight to behold almost on a daily basis.
That is not to say the administration hasn't done some good things but compared to other countries it has often been behind the curve and there is a constant push to get back to re-opening the economy partly based on what appears to be political motivations.
It is also true a lot of Americans want to do the same but I suspect this is because there is no effective welfare for them like there is in other developed nations. I worry a great deal about the plight of the American people with this President in charge.
These quotes even if they were part of a larger context are jarring in the face of what is happening in the country.
"And again, when you have 15 people, and the 15 within a couple of days is going to be down to close to zero, that's a pretty good job we've done." 26FEB2020
"It's going to disappear. One day, it's like a miracle, it will disappear." 28FEB2020
"It's going to go away. … The United States, because of what I did and what the administration did with China, we have 32 deaths at this point … when you look at the kind of numbers that you're seeing coming out of other countries, it's pretty amazing when you think of it." 13MAR2020
"I've always known this is a real — this is a pandemic. I felt it was a pandemic long before it was called a pandemic." 17MAR2020
As the working week ended on the 20th of March in Australia I had faced the possibility of starting the next week working from home.
On Friday came I was advised I would be in the office on Monday but to be flexible as the situation continued to develop.
As the crisis had escalated I had wondered how it would affect the world in terms of social habits that were dying off with new technologies.
Would more working offices move to hot desks and working from home? Would cinemas die? Would globalisation be altered? Would there be a push for more national agriculture or manufacturing? Would we practice better hygiene?
Would we slow down and appreciate the little things more?
It seemed digital connection would be hastened by this crisis and as the week drew on it appeared this would be very much the case and I was suddenly struck by a realisation having spent most of my working life being in no working place more than two years full time.
I knew I liked working in the office. I knew the routine offered me a discipline and motivation that I benefited from and I liked the air conditioning. I knew I liked my desk and I liked getting my large mocha from my local café Stellarossa.
That week though I felt very keenly what I would miss the most and it was the people around me.
In a moment of lunacy that Thursday night I bought four packets of Cadbury Favourites  Party Edition and placed them around the office in different work areas after most people had gone home. With the packets was a printed out note.
These days often we can be heard saying the phrase "Interesting times."
It's a shorthand that suits for a variety of purposes.
What we mean is we are living in changing times; we are living in challenging times and yes, we are living in scary times.
Being scared makes sense.
Our way of life is changing for the moment, sports teams are playing to empty venues if they're playing at all. Shop shelves are bare of things we use on a daily basis. Businesses are closing down and people are losing their jobs. A disease has criss-crossed the globe at a rapid pace and while thousands have thankfully recovered COVID-19 has exacted a death toll and will.
Being scared makes sense but it is not who we are.
Over the recent bushfire season over 18 million hectares of the country was burned. That is 186,000 square kilometres. The bulk of that fire was fought by a handful of rural firefighters and local residents making do under the circumstances. Millions of dollars were raised for the recovery efforts in a matter of days.
Close to 25,000 official Mud Army volunteers responded to the Brisbane floods in 2011 without a care or thought for personal safety or WHS considerations.
There wasn't as much sports being played in the early 1940s either or during the Great War. There was rationing back then too and a global pandemic to follow.
When the times are interesting…people – all people from around the world are not found wanting.
This is certainly true of the staff here.
Things are going to be different in the coming weeks and it is not always going to be easy. But we're going to get through it together…. standing at a suitable safe distance from each other…sometimes at home. Hey, I told you it was going to be different okay.
So be there for each other, for your loved ones, spare a thought for those who are going to be doing it tough, help those who are vulnerable, thank our health care workers who will be the most exposed and overworked in the coming months to keep us healthy.
We are living in interesting times, but we will get through them together.
Also, chocolate.
-Lloyd Marken