If there was a tipping point in the COVID-19 crisis in Australia it was Friday the 13th of March. After that day we knew life was changing and the uncertainty surrounding how would dominate the days following. Indulge me if you will but play the video above while reading this post.
March 13
On Friday I was driving into work and heard on the news that France had shut down all schools. At the time they had the second largest number of cases in Europe behind only Italy. The school shut down was a measure of escalation and of note in regards to where I worked. Throughout the week people had been paying attention to the news and trying to prepare come what may.
In France on the 13th of May the World Health Organisation reported an increase from 2,281 to 3,640 in the country.
There was a daily increase of 31 dead in the country taking the total of 79.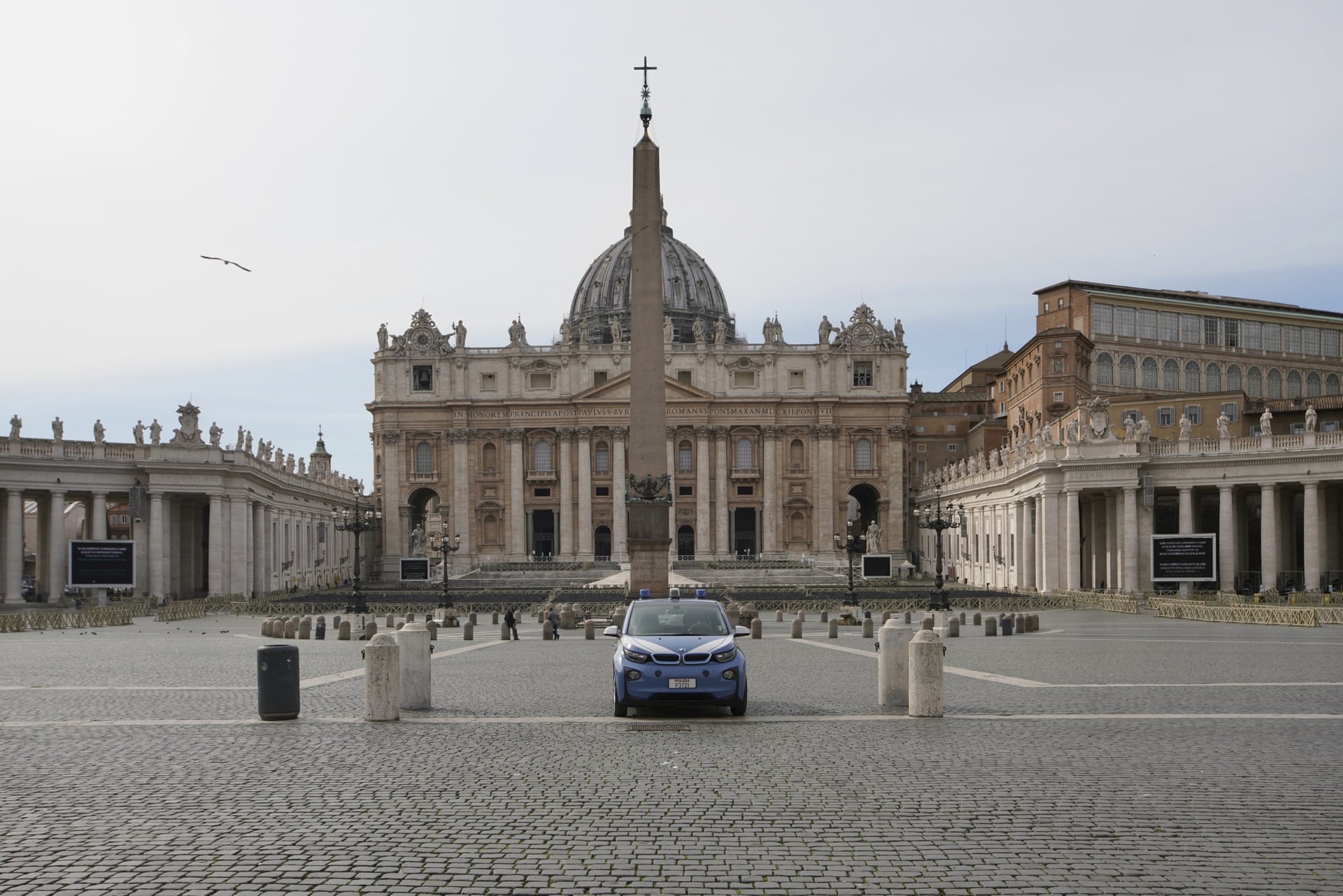 In Italy only food stores and pharmacies were now allowed to be open with all other shops closed. There were now over 1,000 intensive care patients in the country and there was talk that hospital staff now were having to make decisions about who was likely to be able to save factoring in to decision making about the care administered.
In Italy the WHO reported a daily increase of 2,547 cases bringing the national total to 21,157. The death toll increased by 252 taking us to 1,268.
The Prime Minister of Canada Justin Trudeau went into self isolation following his wife Sophie Gregoire Trudeau testing positive to COVID-19 having just returned from a speaking engagement in Great Britain.
With a daily increase of 59 cases the total number in Canada jumped to 152. The first death recorded March 11, remained the only one in the country.
In the UK the Cheltenham racing festival was in full swing with the Cheltenham Gold Cup held on the 13th of March with over 68,500 attending. The event like several other sporting events that week was held in accordance with government advice and with "a range of additional hygiene measure at the event, including hundreds of hand sanitiser dispensers and extra wash basins." at the event.
UK Health Minister Nadine Dorries tested positive for the virus having attended a Downing Street meeting the previous Friday where 100 people were in attendance. Inexplicably Prime Minister Boris Johnson saw no reason to get tested himself.
On the 13th of March there were 802 cases in total reported in the United Kingdom. Over a quarter of those had just been reported that day – 208. There were two new deaths leading to a total of 10.
In the United States of America President Trump had announced a restriction on travel between Europe and the U.S. with the exception of the United Kingdom and the Republic of Ireland. The stockmarket had crashed falling more in one single day than since Black Monday on the 19th of October 1987 which was followed by the recession of the late 1980s.
Several film and television shows and film shoots were shutting down and going on hiatus. Hollywood was grounding to a halt with all its productions across the world.
Fabio Wajngarten, the communication secretary of Brazilian President tested positive to coronavirus days after being photographed with President Trump and Vice President Pence sparking concerns that the American Cabinet should get tested and for some reason Pence and Trump delayed that.
On the 13th of March in the United States of America there were 277 new cases with a total of 1,264 overall. There were 36 dead, 7 from that day alone.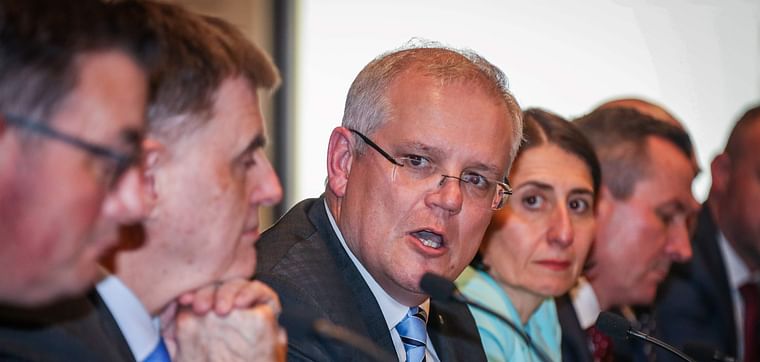 The Prime Minster of Australia Scott Morrison had announced a 17.6 billion spending package the day before which would could cost his government his much anticipated budget surplus. "Our focus is on getting support to those who need it … There will be an other side of this crisis." said the Treasurer Josh Frydenberg.
At 9am Friday, the Australian Grand Prix was cancelled. McLaren had pulled out the day before following a team member testing positive.
The Home Affairs Minister in Australia Peter Dutton tested positive to COVID-19 having recently returned from America where he met with Ivanka Trump and senior White House personnel.
There was a Council of Australian Governments Meeting with the Prime Ministers and state Premiers that day. Following on from that the Council decided they would convene that Sunday a National Cabinet meeting of state heads and federal leaders.
It was announced that starting the following Monday there would be no mass gatherings of 500 people or more after the weekend. The Prime Minister originally intended to attend the footy over the weekend to see his beloved Sharkies play. Later that day he advised to avoid confusion over his actions he would not go. The Cronulla Sharks lost that match.
The World Health Organisation reported on the 13th of March, 2020 189 cases of COVID-19 in Australia with 49 of those cases reported that day alone. There had been three deaths in my country at that point.
I headed to the Brisbane Comedy Festival that night with Karen. Hot off the press was the cancellation of the Melbourne Comedy Festival originally scheduled to kick off on the 25th of March. Travel company Flight Centre had announced plans to shut down 100 of its 900 stores. It was just one of many companies announcing store closures, staff reductions and slow down.
We caught up with some of our friends and grabbed a table out on the river far from crowds. One of our friends shared hand sanitiser she had brought with her. This was becoming a way of life.
We discussed how the situation was escalating, talked about precautions, at one point I discussed some talking heads saying it was only as deadly as the flu. One of our friends with the patience of a saint relayed she had heard that spoken about too but it was not accurate. Earlier that very same day Dr Fauci, the director of the National Institute of Allergy and Infectious Diseases, had stressed that the virus was "10 times more deadly" than the regular flu.
We all had on our minds that the most vulnerable in our society were going to be even more vulnerable, that unemployment was going to rise and that our health care system and the workers who take care of us were about to be put through the ringer.
It was the last time I would see these friends in person for a while. I miss them.
I saw Dave Hughes in the large Powerhouse Theatre on assignment for Scenestr magazine. We grabbed a row at the back of the front section. The venue was close to full but there were a few chairs empty most likely due to people not showing rather than not being sold. Karen and I had nobody sit with us. Dave Hughes came out and was very funny. There was a sense in the air that things were changing and that this might be it for a while. Hughesy wondered how it all worked, less than 500 people and all of a sudden no one is sick? That we can't go out Monday but tonight is fine? Does the virus know? Later that night another friend Rosie who you may recall coming with me to the opening night of BIFF 2018, was out and about in the clubs and Hughesy showed up where she was and performed some stand-up.
It felt a little like seizing the day which in hindsight can also seem selfish and stupid. We followed government advice I guess but regardless Friday the 13th of March, 2020 was a turning point in Australia. The ripchord had been pulled, a global economic recession had been kicked off and clearly too many people were dying. Government was taking action and they wouldn't be doing any of this if they saw an alternative. It seemed like the possibility of a world leader coming down with the disease was all too real. We knew the world was changing, an anxious next few days would reveal in what ways and just how much.
-Lloyd Marken